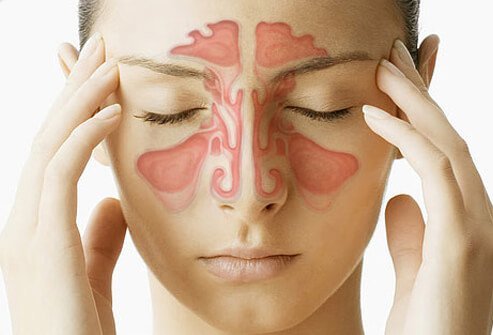 HERBAL REMEEDIES FOR SINUSITIS
SINUSITIS
it is an inflammation of the tissue lining the sinuses. 

These are hollow spaces within the bones between eyes, cheekbones, and forehead. 

Mucus make inside the sinus which keeps the nose inside moist and protect against dust, allergens, and pollutants. 

Healthy sinuses are filled with air but when they blocked and filled with fluid, germs and cause an infection.



CAUSES
Viral infections

– common cold 

Bacterial infections

– infection of upper respiratory tract persists long for 10 or more days then it likely to be caused by bacterial infections.

Fungal infections

– weakness and various abnormalities are observed if sinusitis caused due to fungal infection.

Nasal polyps

Deviated septum which shift in the nasal cavity.



TYPES
Acute sinusitis

 – usually starts with runny, stuffy nose and facial pain.




It may start suddenly




last 2 to 4 weeks.

Subacute sinusitis

– lasts 4 to 12 weeks.

Chronic sinusitis

– last 12 weeks or longer.

Recurrent sinusitis

– occur several times a year.



SYMPTOMS OF SINUSITIS
Headache 

Facial swelling 

Severe pain Fever 

Discolored nasal drainage 

Nasal congestion 

Post nasal drip 

Sore throat 

Cough and cold 

Eye, ear and tooth pain 

Bad breath 

Fatigue 

Itching and sneezing



RISK FACTORS OF SINUSITIS
GERD or immune system disorders, 

Cystic fibrosis. 

Nasal passage abnormality 

Hay fever 

Allergic conditions 

Excessive exposure to pollutants.



COMPLICATIONS ASSOCIATED WITH SINUSITIS
Asthma 

Chronic sinusitis 

Meningitis 

Ear infections 

Eye related problems



AYURVEDIC VIEW
"PEENAS" is ayurvedic term used for sinusitis. 

Shirodwar (nasal cavity) is the entry point to brain and is important for brain proper functioning.

Obstruction to this pathway is called sinusitis (peenasroga). 

Excessive intake of heavy, oily, spicy, very cold and very hot foods, which are heavy to digest. 

All this cause tridosha (vata, pitta and kapha) impairement in the body. 

Dosha responsible for peenas is kapha and aggravation of this dosha blocks the passage of vata in nasal cavity. 

Imbalanced pitta dosha cause inflammation in nasal cavity. 

Environmental and lifestyle factors are also responsible for peenas roga.



REMEDIES FOR SINUSITIS
Drink plenty of water –

help to flush the virus out of body system.




Aim to drink at least 8-10 glasses of water in a day.

Consume foods with antibacterial properties –

antibacterial foods like garlic, ginger, and onions to meals.




People can also drinking ginger tea.




Add raw honey for an extra boost because it is packed with antioxidants, antibacterial and antifungal properties.

Add moisture –

Keep sinuses hydrated can relieve pressure inside the sinuses. Some tips for hydrated sinuses:




At night sleep with a humidifier, relieve nighttime nasal blockages.
Use natural saline nasal sprays during the day and before bed help to break up congestion.
Steam

– it helps relieve congestion by loosening mucus. Take a bowl filled with boiling water and lean over it for 10 minutes. 

Warm compresses for reduce pain –

Applying moist, warm heat may soothe sinus pain. Place warm towels around nose, cheeks, and eyes to reduce facial pain and help to clear the nasal passages from outside.

Neti pot –

it is use to rinse out the nose which keep the mucous membrane moist and relieve pressure in the sinuses.




Methods how to use a Neti Pot:
Wash the hands

Fill the pot with sterile water

Lean directly over a sink

Tilt the head sideways

Gently insert the spout into the highest nostril

Breathe through the mouth

Pour water into the nostril

Flush out pollen, bacteria, and other debris.

Repeat this process on both nostrils.

Use sterile or distilled water.



Sleep with elevated head –

This will help sinuses drain, reducing congestion.



Eat spicy foods –

Spicy foods like peppers or hot mustard open up nasal passages and give relieve from the sinus pain and pressure. Some evidence shows that capsaicin, the active ingredient in chili peppers, can help relieve some type of pain.
HERBAL TREATMENT FOR SINUSITIS
Cough Care Powde –

This is a mixture of pure herbs & minerals which contains – Abhrak bhasma, Sitopladi churna, Godanti bhasma, Laxmi vilas rasa, etc. The powder is beneficial in a variety of diseases relating to respiratory disease, digestive system, immune system, etc. It can work in the management of cough, chronic fever, sore throat, tonsillitis, etc.
Recommended Dosage – Take 1 Sachet twice daily with normal water.

Kas Shwas Hari Rasa –

Kas Shwas Hari rasa is an excellent remedy for upper respiratory related problems. It balances Kapha and reduces Vata Dosha. The tablets contain – Shwas kasa chintamani rasa, Sutshekhar rasa, Laxmivilas nardiya rasa, Talisadi churna processed in Bhawana Vasa Kwath. It is traditionally administrated in problems like recurring cough, migraine, asthma, sinusitis, etc.
Recommended Dosage – Take 1 tablet twice daily with normal water.

Cough go tablets –

Cough Go tablets help in balancing the kapha dosha. It shows effective results in 

Chronic Cough,

common cold, and 

all respiratory diseases

along with 

Seasonal Allergy, Bronchitis, Bronchial Asthma

. It contains pure herbal ingredients like Sonth (Zingiber officinale), Mulethi (Glycyrrhiza glabra), Pippali (Piper longum), Kali mirch (Piper nigrum), Laxmi vilas rasa, Abhrak bhasam, Tankan bhasam etc. These ingredients contain natural Kapha doshahar properties and help in curing all respiratory diseases and diseases related to Kapha dosha, Antioxidant, Anti-inflammatory, Bronchodilator, Immuno-modulator, Expectorant properties.
Recommended Dosage – Take 1 tablet twice daily with normal water.

Broncho care syrup –

Broncho Care

syrup is herbo mineral and purely ayurvedic formulation. It act on Vata and Kapha dosha from which it mainly 

reduces Kapha

. It means it reduces phelgm production in the lungs and balances sections in the body. It exerts 

mucolytic 

and expectorant action on the respiratory system. It 

increases digestive fire

which help improve appetite. It also help in 

chronic bronchitis

 and asthma symptoms. Broncho care is antioxidant, anti inflammatory

, immuno modulator

 and a good detoxifier.
Recommended Dosage – Take 2 teaspoonfuls twice daily.

Anu Tailam –

Anu tailam is the wonderful Ayurvedic nasal oil that is a very effective remedy for allergies, sinusitis, headache, etc. This herbal oil has both the lubricating and cooling effect. It cleanses and moistens the mucous membranes, kills bacteria and fungi, thin mucus and stimulates its flow, shrinks swelling in the mucous membrane of the sinus. Anu tailam is very refreshing and can be used for mental fatigue also. The base oil of Anu Tailam is Sesame oil and other ingredients like– Yashtimadhu (Glycyrrhiza glabra), Tulsi (Ocimum sanctum), Brihati (Solanum indicum), Chandan (Santalum album), Mustaka (Cyperus rotundus), etc. It possesses anti-bacterial properties and eliminates the excess mucus from the nasal cavity and balances adequate secretion of mucus.
Recommended Dosage – Put 2-3 drops of Anu tailam in each nostril.

Trikatu tablets –

Trikatu Tablet helps to eliminate excess Kapha or mucous from the body, supports respiratory system, manages weight, helps to take out impurities or ama from the body, supports healthy detoxification, reduces swelling. This tablet is made up of equal parts of three herbs such as Pippali (Piper longum), Shunthi (Zingiber officinale), & Marich (Piper nigrum) that maintains the metabolism in the body. The regular use of this tablet balances the thyroxin hormone and treats hyperthyroidism naturally. It is an Appetizer and it improves digestion, supports normal gastric function, and normal circulation, Flatulence, Loss of appetite, Abdominal bloating, Abdominal distension, Indigestion, Hyperthyroidism, Belching, Tinnitus, Boosts metabolism, Weight management.
Recommended Dosage – Take 1 tablet twice daily with normal water.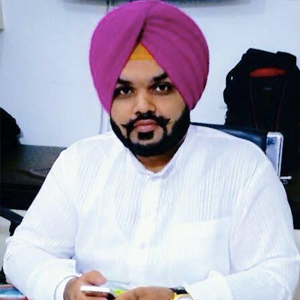 Vaidya Karanvir Singh is the younger Vaidya in Chandigarh Ayurved & Panchakarma Centre. He is the fourth generation in his family who is practicing as a general consultant in Ayurved & Panchakarma treatment at Chandigarh. In his practice, he had treated more than 1000 plus patients worldwide.
Article by Dr. Karanvir Singh (M.D in AYURVEDA, PANCHAKARMA FAGE) and reviewed by Vaidya Jagjit Singh (B.A.M.S)