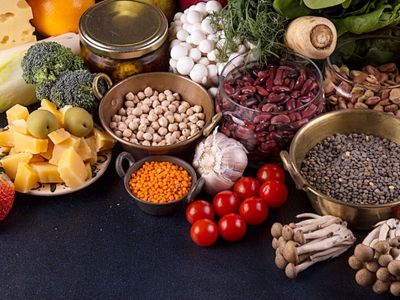 HIGH CHOLESTROL DIET PLAN
SUNDAY

BREAKFAST 

(8:00-8:30AM)

4 Idly + 1/2 cup sambhar + 1 tsp. coconut chutney + 1 glass milk(toned)/ 1 cup tea

MID-MEAL

(11:00 -11:30AM)

1 medium size apple

LUNCH

(2:00-2:30PM)

1 cup rice + 2 chapathi + fish (100gm) curry + cabbage and green peas sabji

EVENING 

(4:00-4:30PM)

1 cup boiled green gram sprouts with lemon + 1 cup green tea

DINNER 

(8:00-8:30PM)

3 chapathi + 1/2 cup cauliflower sabji + 1/2 cup vegetable salad

MONDAY

BREAKFAST 

(8:00-8:30AM)

1/2 cup Oats in 1 glass milk(toned)

MID-MEAL 

(11:00-11:30AM)

1 medium size guava

LUNCH 

(2:00-2:30PM)

4 chapathi + 1/2 cup chana dal + 1/2 cup mooli methi sabji + 1 glass butter milk

EVENING 

(4:00-4:30PM)

1 cup boiled gram with lemon + 1 cup green tea

DINNER 

(8:00-8:30PM)

3 chapatti + 1/2 cup bhindi sabji + 1 cup vegetable salad

TUESDAY

BREAKFAST 

(8:00-8:30AM)

3 dosa + 1/2 cup sambhar + 1tsp methi chutney + 1 glass milk(toned)/ 1 cup tea

MID-MEAL 

(11:00-11:30AM)

1 medium size pear

LUNCH 

(2:00-2:30PM)

1 cup rice + 2 chapatti + aloo brinjal sabji + 1/2 cup tomato dal + 1 glass buttermilk

EVENING 

(4:00-4:30PM)

3 Cracker biscuits + 1 cup tea/milk(toned)

DINNER 

(8:00-8:30PM)

3 chapatti (multigrain – wheat ; jowar ; bajra) + lauki methi sabji + 1/2 cup vegetable salad

WEDNESDAY

BREAKFAST 

(8:00-8:30AM)

1 cup roasted oats upma with vegetables + 1 glass milk/1 cup tea(toned)

MID-MEAL 

(11:00-11:30AM)

1 banana

LUNCH 

(2:00-2:30PM)

4 chapatti + 1/2 cup French beans curry + 1/2 cup colocasia (arbi) sabji + 1 glass buttermilk

EVENING 

(4:00-4:30PM)

1 bowl popcorn + 1 cup tea/milk(toned)

DINNER 

(8:00-8:30PM)

3 chapathi+1/2 cup palak sabji+1/2 cup vegetable salad

THURSDAY

BREAKFAST 

(8:00-8:30AM)

1 cup broken wheat upma with vegetables + 1 glass milk/1 cup tea(toned)

MID-MEAL 

(11:00-11:30AM)

100gm musk melon

LUNCH 

(2:00-2:30PM)

4 chapatti + 1 portion(100gm) grilled/stewed fish + 1/2 cup rajmah curry

EVENING 

(4:00-4:30PM)

1/2 cup Sweet potato salad+ 1 cup green tea

DINNER 

(8:00-8:30PM)

3 chapatti + 1/2 cup ridge gourd(thori) sabji+1/2 cup vegetable salad

FRIDAY

BREAKFAST 

(8:00-8:30AM)

2 paratha (aloo / gobhi / methi) with 2 tsp. green chutney +1 glass milk(toned)/  1 cup tea

MID-MEAL 

(11:00-11:30AM)

100gm pomegranate

LUNCH 

(2:00-2:30PM)

4 chapatti + 1/2 cup cluster beans curry + 1/2 cup capsicum sabji + 1 glass buttermilk

EVENING 

(4:00-4:30PM)

1 small fistful (40 gm.) of peanuts,almonds,walnuts+1 cup green tea

DINNER

(8:00-8:30PM)

3 chapathi+1/2 cup raw banana sabji+1/2 cup vegetable salad

SATURDAY

BREAKFAST

 

(8:00-8:30AM)

Vegetable sandwich with 4 whole wheat bread slices + cucumber, tomato, onion, spinach / lettuce +1 glass milk(toned) / 1 cup tea

MID-MEAL 

(11:00-11:30AM)

1 wedge(100gm) watermelon

LUNCH 

(2:00-2:30PM)

1 cup rice + 2 chapatti + 1/2 cup skin out chicken (100gm) curry + 1/2 cup ivy gourd(parmal) sabji + 1 glass buttermilk 

EVENING 

(4:00-4:30PM)

Avocado(50gm) whole wheat bread(3 slices) sandwich + 1 cup green tea

DINNER 

(8:00-8:30PM)

3 chapatti (multigrain – wheat; jowar; bajra) +1/2 cup tinda sabji+ 1/2 cup vegetable salad
Do's and Dont's
Do's:
Include HDL rich foods such as almonds, walnut, oats, flax seeds.

Include fatty fish such as tuna, sardine, salmon, and mackerel.

Consume egg white and skin out chicken.

Whole grains, legumes, vegetables and fruits as they are rich in fiber.

Include low fat milk products.

Include 1 cup of green tea and physical activity in daily routine.

Include foods high in soluble fiber such as banana, oats, apple, guava, beans, avocados, berries, barley, quinoa, flax and chia seeds, figs, coconut, okra (ladies finger).
Don'ts:
Avoid red meat, organ meats, and shell fish as they are rich in cholesterol.

Avoid consumption of foods made by reheated oil.

Heavy oily foods, foods high in cream and cheese

Avoid saturated fat such as palm oil, butter, margarine, ghee.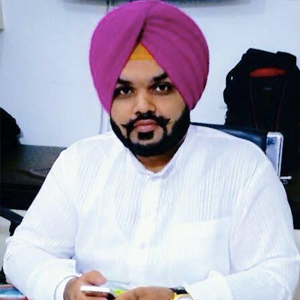 Vaidya Karanvir Singh is the younger Vaidya in Chandigarh Ayurved & Panchakarma Centre. He is the fourth generation in his family who is practicing as a general consultant in Ayurved & Panchakarma treatment at Chandigarh. In his practice, he had treated more than 1000 plus patients worldwide.
Article by Dr. Karanvir Singh (M.D in AYURVEDA, PANCHAKARMA FAGE) and reviewed by Vaidya Jagjit Singh (B.A.M.S)