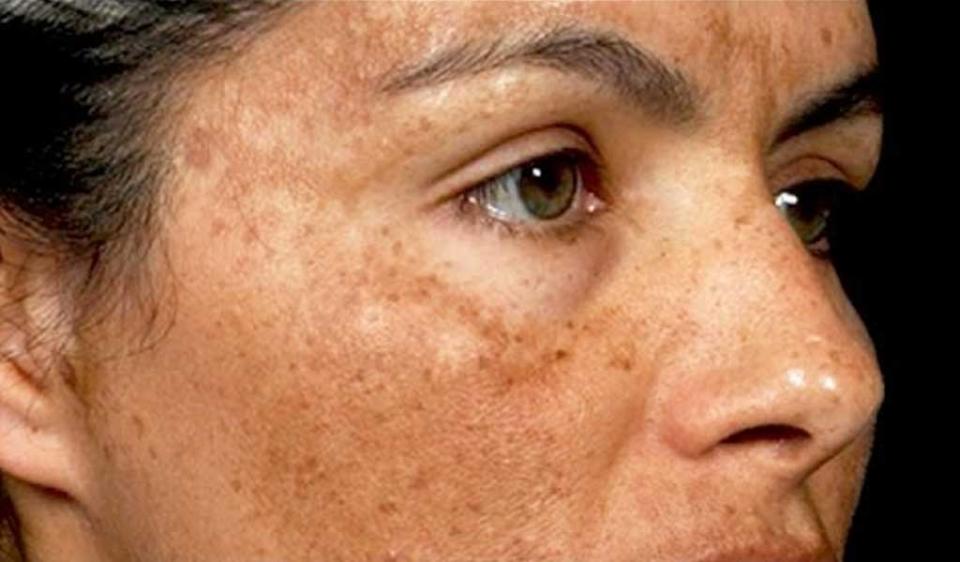 At the first sight of a blemish, you think of over-the-counter drugs and products that are specifically formulated for blemish treatment. Chemical products often cause flaking, dryness, and skin irritation. Using homemade solutions is a safer option that will give you the same results if you follow the correct procedure. Blemishes can occur on your face due to various reasons. We have explained these causes below. We will also take a look at the home remedies to remove these blemishes.
The main cause of  blemishes is excessive oil production. Blemishes originate when an acne burst. The pimple goes away, but it left behind scars that will never let you forget it. Clogging of pores with dead skin cells and excessive oil causes blemishes, which results in acne. When this happens in the upper layers of the epidermis, we get whiteheads and blackheads. When this occurs in the inner layers, we end up with acne. Red and inflamed skin, which then turns into a blemish once the pimple goes away. Obviously, waiting for the pimples to vanish and praying that blemishes don't appear is not the solution. Some things don't fix themselves, and pimples are one of them. Treating them appropriately is the only way you can make sure they don't come back to haunt you. Here are wonderful natural remedies for curing blemishes.
1) Egg white 
Egg white is the natural source of enzymes that tone the skin and lighten blemishes and scars.
How to use-
On clean skin, apply the egg white using either the brush or your fingers.
Let it dry for about 10 minutes.
Rinse it off with water.
Pat dry and apply a moisturizer.
Apply this face mask twice a week.
2) Aloe vera gel
Aloe vera possesses healing and skin rejuvenating properties. It has antioxidants and polysaccharides that are responsible for these effects on the skin.
How to use-
Cut open an aloe vera leaf and extract the fresh gel that is present inside.
Apply this on the affected area and massage it in for a minute or two.
Leave it on for 10-15 minutes.
Rinse it off with water. If it does not feel too sticky, you can also leave it on overnight.
Apply aloe gel twice a day.
3) Honey
The humectant and emollient properties of honey nourish the skin cells and keep the skin in optimum health. Its antioxidant nature remove free radicals and fade away scars as new cells replace the damaged ones
How to use-
Apply a layer of honey on the blemishes and keep it on for about 15 minutes.
Wash it off with normal water.
Use honey every day to get rid of blemishes.
4) Potato Juice
Potato act as natural mild bleaching agent on the blemishes when applied topically.
How to use-
Grate the potato and squeeze firmly to extract the juice.
Apply this on the blemish and leave it on for 10 minutes.
Rinse with water.
Apply potato juice 1-2 times daily
5) Lemon Juice
Lemon juice works as a bleach on the skin, lightening scars, blemishes, and also tone your skin.
How to use-
Apply the lemon juice on the affected area.
Wash it off after about 10 minutes.
Repeat this every day.
6) Neem
Neem absorbs the excess oil that is being produced by the skin and clogging the pores. It also fades blemishes with regular usage.
How to use-
Crush the leaves and mix with honey to get a smooth neem paste.
Apply this paste on the affected area or the entire face.
Let the face pack dry for 10-15 minutes.
Rinse it off with regular water.
Use this face pack twice a week.
7) Papaya
The natural enzymes found in papaya nourishes the skin and bring oil production under control. All  impurities are removed to reveal smooth and blemish-free skin.
How to use-
Mash the papaya and apply it on your face for 15 minutes.
Rinse off the papaya pack with water.
Repeat this 2-3 times a week.
8) Yogurt mask
Yogurt contains lactic acid that acts as an exfoliant and blemish lightening agent. It also prevents future acne breakouts that can easily be left scars and blemishes behind.
How to use-
Mix all the ingredients and apply the mask on your face.
Leave it on for 20 minutes and then rinse with water.
Repeat this 2-3 times a week.
9) Turmeric
Curcumin is a key phytochemical found in turmeric, possesses antioxidant, and skin healing properties. It evens out the skin tone and fades blemishes, scars, and dark spots
How to use-
Make a paste of turmeric. Apply the mixture of the ingredients on the face for 10-12 minutes.
Rinse it off with normal water.
Apply this every alternate day for the best results.
Use these simple home remedies for dealing with the blemishes naturally.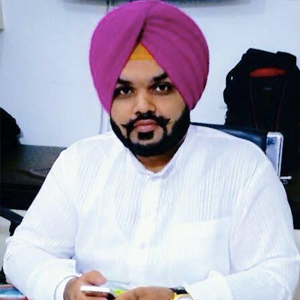 Vaidya Karanvir Singh is the younger Vaidya in Chandigarh Ayurved & Panchakarma Centre. He is the fourth generation in his family who is practicing as a general consultant in Ayurved & Panchakarma treatment at Chandigarh. In his practice, he had treated more than 1000 plus patients worldwide.
Article by Dr. Karanvir Singh (M.D in AYURVEDA, PANCHAKARMA FAGE) and reviewed by Vaidya Jagjit Singh (B.A.M.S)