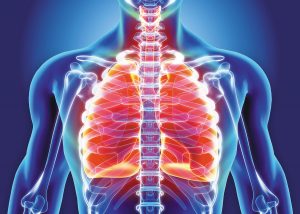 Bronchitis in Ayurvedic terms called 'Kasaroga'. It is described as an acute inflammation of the trachea and bronchi of the lungs which further results in the accumulation of phlegm. In Ayurveda, it is mainly caused by poor digestion and incomplete elimination of the waste that will lead to the formation of the mucus in the lungs. The condition can be aggravated by physical exertion, excessive smoking, intake of wrong food and drinking that gives a drying effect on the body, etc. Common symptoms are tightness in the chest, breathlessness, cough, and irritation.
Instead of using certain antibiotics and inhalers you should try the home remedies, which are free from side effects and cure this condition from its root cause. We recommended some of the best home remedies that are easy to use and available.
1. Giloy
Giloy is an Ayurvedic herb that has been used and advocated in Indian medicine for ages. It has a soothing effect on the lining of the throat and thus helps in providing relief to the inflamed bronchial lining.
How to use – Drink 20 ml of the giloy juice twice daily for better results.
2. Sonth
Sonth (dry ginger) has anti-inflammatory properties that provide relief in the case of swollen bronchial tubes. This herb is very useful to get rid of nasal congestion. It is known widely for its anti-inflammation properties.
How to use – You have to mix all the three ingredients (sonth, black pepper, & long pepper) in a powdered form, along with honey and eat the mixture three times in a day for instant results.
3. Ginger and Honey
Ginger is considered as the best home remedy and has a long history of medicinal use for getting relief in cold and flu, inflammation, and immune support. It is very beneficial in curing bronchitis from its root cause.
4. Turmeric
Turmeric exhibits anti-inflammatory and antimicrobial activities and has been used for treating respiratory system-related problems for hundreds of years. It detoxifies the body and also relieves the pain that you may be experiencing in your chest.
How to use – Add a small amount of turmeric to the cow's milk and mix well. Bring the milk to a boil and let it cool down a little. Drink while it is still warm. Drink this wonderful remedy twice or thrice daily for better results.
5. Onion
Onion is proven as a very effective home remedy as it acts as an expectorant, it helps to dissolve the phlegm and mucus that has accumulated in the bronchial tubes. The onions also prevent further accumulation of mucus, thus providing relief from bronchitis naturally.
How to use – Chop the onions and lightly cook them in some water. Strain the water and place the onions in the center of the towel. Wrap it up to form a poultice. Place this on the chest for 10-12 minutes. Make sure the poultice is not too hot. Apply this remedy twice daily for about 15-20 minutes.
6. Thyme
Apart from being a spice, thyme is also an herb that can be used for treating various problems in the body. It kills the bacteria that is causing the infection and treats bronchitis and its symptoms. It also has antifungal properties.
How to use – Add the thyme to the boiling water and steep for four to five minutes. Strain and drink while the decoction is warm. You can also add a few amounts of honey for flavor. Drink this twice or thrice daily.
7. Bay leaf
Bay leaf is one of the best natural remedies to treat bronchitis. Also called Laurus nobilis, it has multiple nutrients and vitamins that can enhance your health. It has been known to induce the healing wounds, treating bacterial and fungal infections, detoxifying the body, decreasing inflammation, promoting proper digestion, and preventing cancer.
How to use – First, you will need to add two to three-bay leaves in boiling water. Add tea grains and stir well. Strain the tea with the help of a sieve and drink the mixture every day until you're on the mend.
Use any of the above home remedies for treating bronchitis at home. These all are easily available.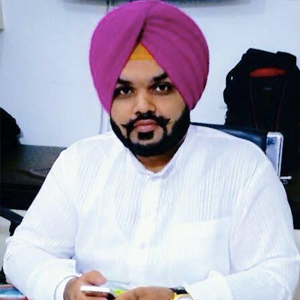 Vaidya Karanvir Singh is the younger Vaidya in Chandigarh Ayurved & Panchakarma Centre. He is the fourth generation in his family who is practicing as a general consultant in Ayurved & Panchakarma treatment at Chandigarh. In his practice, he had treated more than 1000 plus patients worldwide.
Article by Dr. Karanvir Singh (M.D in AYURVEDA, PANCHAKARMA FAGE) and reviewed by Vaidya Jagjit Singh (B.A.M.S)