Cataract is a dense, cloudy area that forms in the lens of the eye. The condition begins when proteins in the eye form clumps that prevent the lens from sending clear images to the retina. The main work of retina is converting the light that comes through the lens into signals and then sends the signals to the optic nerve, which carries them to the brain.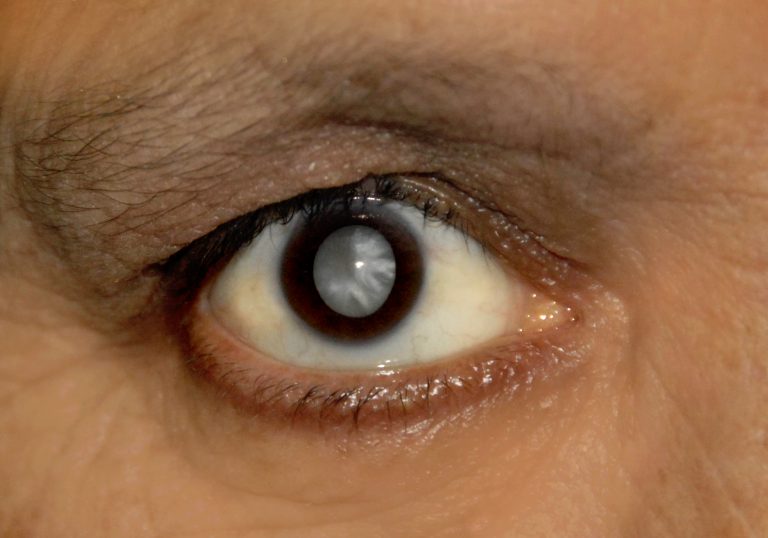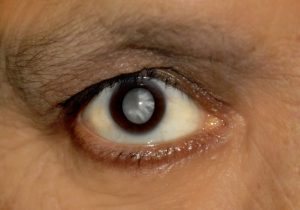 The condition develops slowly with regular exposure to causes and eventually interferes with your vision. Cataracts are common in older people and they have to suffer some of the symptoms like blurry vision, increased sensitivity to glare, double vision in the affected eye, etc. The persons who are at high risk of having cataracts are – people who use long term use of steroids and other medications, who intake high consumption of alcohol, smoking, regular exposure to ultraviolet rays, who had done radiation therapy, trauma, etc.
To prevent cataract and to reduce the symptoms, we described some of the best home remedies that are proven to ease the symptoms and improves the vision. The home remedies are easy to use and are safe for every individual.
1)  Ashwagandha 
Ashwagandha is well-known to treat and even eliminate various diseases, including cataracts. This is due to its nutrient-dense nature and antioxidants present in it. It was proven that taking ashwagandha root powder extract can slow the advance stage of cataract and improve vision over the long term.
How to use –Consuming Ashwagandha tea regularly helps to improve the eyesight and alleviates the symptoms of dry eyes. It also reduces stress and mild depression, relaxes tensed nerves and improves the brain functioning.
2) Papaya
Papaya is the best home remedy and has a huge effect on human health due to the high concentration of papain present in it. Papain is an enzyme that helps to speed the process of protein digestion. In a human beings, the cloudy spots on the lens are made of excess protein, so adding papaya (and papain) to your regular diet can considerably reduce the occurrence of cataracts.
How to use – You can take one glass of papaya juice once daily for better results. Or eat a papaya fruit regularly for better results.
3) Almonds 
For many years, almonds have been used as a traditional remedy for vision problems. Almonds are a rich source of omega-3 fatty acids and other powerful organic compounds that help to improve overall health and prevent inflammation in the body, thereby lowering the risk of cataract.
How to use – You have to soak the nuts overnight and then consume them in the morning for the best results.
4) Carrots 
Carrots are a rich source of beta-carotene which is an important precursor to vitamin A, which directly improves eye health. It is rich in antioxidants, lutein, which cuts down the oxidative stress in the eye and prevents the formation of plaque or protein deposition. Regular intake of a carrot also help to slow the onset of macular degeneration and generally keep your eyes in good health.
How to use – Drinking carrot juice everyday regularly actually helps in treating cataracts and helps it not to occur.
5) Fennel seeds
Use of fennel herb is again an excellent Ayurvedic eye treatment that also treats chronic eye diseases including cataract. It improves the vision and prevents the eye from further damage.
How to use –Eat some raw fennel seeds or drink fennel seeds tea. You may also boil the seeds in water, cool it down, strain the solution, and wash the eyes with it on regularly.
6) Rose Petal 
Rose Petal Extract are widely used for soothing the eyes and calming the mind. It is widely used in India in auspicious ceremonies, for beauty purposes, and many health benefits. Rosewater made out of Rose petal extract is loaded with antibacterial and antiseptic properties and is of soothing and cooling nature.
How to use –For home eye treatment, you can use it to rinse your eyes to get rid of issues like eye irritation, itching, burning, and redness.
These are the best home remedies for cataract, so include it in the your daily routine.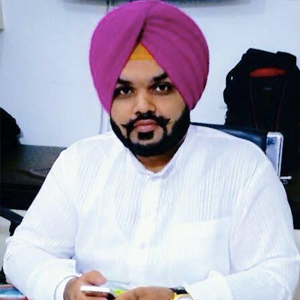 Vaidya Karanvir Singh is the younger Vaidya in Chandigarh Ayurved & Panchakarma Centre. He is the fourth generation in his family who is practicing as a general consultant in Ayurved & Panchakarma treatment at Chandigarh. In his practice, he had treated more than 1000 plus patients worldwide.
Article by Dr. Karanvir Singh (M.D in AYURVEDA, PANCHAKARMA FAGE) and reviewed by Vaidya Jagjit Singh (B.A.M.S)