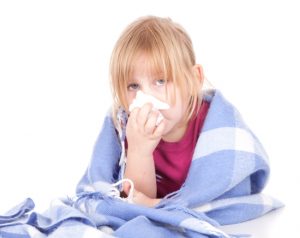 A cough is described as a voluntary or involuntary action that clears the throat and breathing passage of foreign particles, microbes, irritants, fluids, and mucus; it is a rapid expulsion of air from the lungs. It can cause by several factors like smoking, dust, infections like pneumonia, acute bronchitis, etc. The most common symptoms that often go along with a chronic cough include – shortness of breath, heartburn, hoarse voice, etc.
The common cold is defined as a viral infection of your nose and throat (upper respiratory tract). Symptoms usually appear one to three days after exposure to a cold-causing virus. Signs and symptoms, which can vary from person to person, might include sore throat, congestion, runny nose, irritability, headache, stuffed nose, etc.
As people use many modern medicines to get rid of cough and cold, but later on they will result in numerous complications. Despite medicines, if you simply choose the home remedies you will surely treat this condition at your home without any side effects.
Here we suggested some of the best home remedies that are very beneficial to relieve from all the signs and symptoms of cough and cold naturally.
1. Ginger
Ginger is considered as the best home remedies as it contains anti-inflammatory compounds that can relax membranes in the airways, which could reduce coughing. It helps in clearing the passages which allow obstruction-free breathe to the particular person.
How to use – Brew up a soothing ginger tea by adding 20–40 grams of fresh ginger slices to a cup of hot water. Allow to steep for a few minutes before drinking. You can also add a few amounts of honey or lemon juice to improve the taste and further soothe a cough.
2. Thyme
Thyme has both culinary and medicinal uses and is a common remedy for a cough, bronchitis, a sore throat, and digestive issues. It has antioxidants properties that are very beneficial to relieve the symptoms of cough and cold.
How to use – Make thyme tea by adding 2 tsp of dried thyme to a cup of hot water. Steep it for 10 minutes before straining and drinking. Drink this effective remedy once daily for better results.
3. Turmeric Milk
Turmeric milk is considered as one of the best reliable home remedies that gives the permanent cure to reduce the symptoms of cough and cold. Turmeric has the best anti-viral, anti-inflammatory properties that subside dry cough and other ailments.
How to use – Drinking a glass of warm turmeric milk before sleeping helps in faster recovery from cold and cough.
4. Flaxseeds
Flaxseeds are another effective remedy to cure a common cold and cough. The seeds are demulcent that helps to soothe the irritated tissue and moisten the mucus membranes.
How to use -You can boil flaxseeds until it thickens and strains this mixture. Add a few drops of honey and lime juice to it and consume the mixture for cold and cough relief.
5. Amla
Being a strong immunomodulator and fights against many diseases. It improves the immune response of the body and treats all the respiratory diseases.
How to use – Eating one amla regularly provides many health benefits as it ensures the proper functioning of the liver and improves blood circulation.
6. Carrot Juice
Carrot is loaded with essential vitamins that are very useful for the body. Carrots are just as effective when it comes to treat cough, cold, and sore throat. As it contains vitamins C and A that is very helpful in treating dry cough.
How to use – Drink carrot juice over the day for getting relief from cough. You can also add some honey for enhanced effectiveness.
The above-mentioned home remedies are proven to be very effective in the management of both cough and cold conditions. Thus, these remedies are easy to available and can be used by any individual.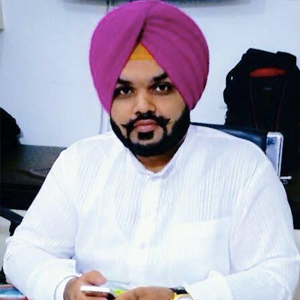 Vaidya Karanvir Singh is the younger Vaidya in Chandigarh Ayurved & Panchakarma Centre. He is the fourth generation in his family who is practicing as a general consultant in Ayurved & Panchakarma treatment at Chandigarh
Article by Dr. Karanvir Singh (M.D in AYURVEDA, PANCHAKARMA FAGE) and reviewed by Vaidya Jagjit Singh (B.A.M.S)