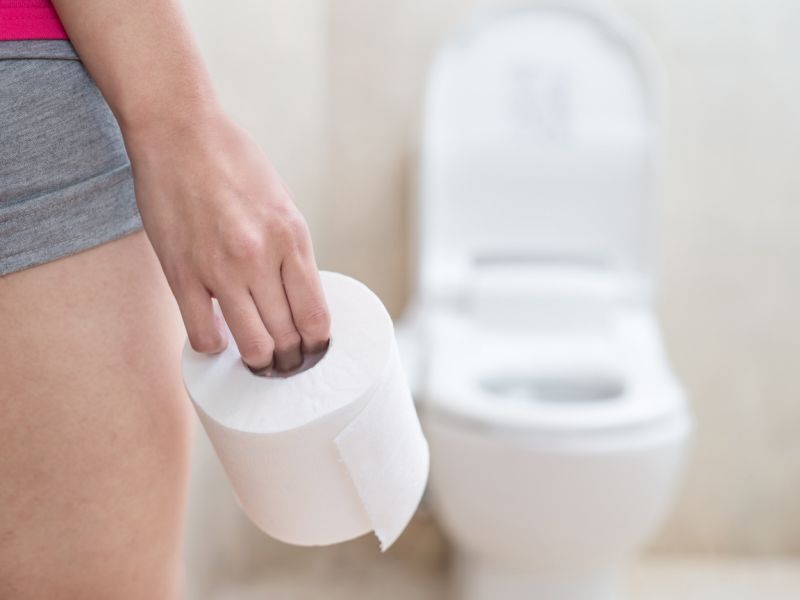 HOME REMEDIES FOR DIARRHEA
Diarrhea is a medical condition that is characterized by frequent bowel movements with abnormally loose and watery stools. Mild cases of diarrhea usually last only for a couple of days. However, in some cases, diarrhea can also be an indication of a potentially life-threatening condition. The common signs and symptoms associated with diarrhea include stomachache, bloating, abdominal cramps, weight loss, increased thirst, fever. Other symptoms may include the presence of blood in the stool, pus in the stool, dehydration, & persistent vomiting. If a person is facing such symptoms along with chronic diarrhea, it could be an indication of a more severe illness. So never ignore this.
In most cases, diarrhea is triggered by an infection in your gastrointestinal tract. Sometimes diarrhea may ease on their own without treatment. However, in some cases, it is important to seek medical intervention. Here are some  home remedies that are very beneficial for diarrhea & give effective results.
1) LEMON JUICE-
Lemon  is a rich source of vitamin C. The mixture of lemon juice, sugar, salt, and water is a popular remedy used by many to treat symptoms of diarrhea and prevent dehydration.
HOW TO USE-
Squeeze the juice from half a lemon into a glass of water.
Add a pinch of salt and two teaspoons of sugar to it.
Mix well and drink up.
Drink this mixture in your whole day for preventing dehydration.
2) APPLE CIDER VINEGAR
This Apple cider vinegar is a very effective and popular home remedy  for diarrhea. Its antimicrobial properties may help to fight the microbes responsible for causing diarrhea, and anti-inflammatory nature can soothe the inflamed intestines.
HOW TO USE
Add two teaspoons of apple cider vinegar to a glass of water.
Then mix it properly and add some honey in it.
Drink the mixture.
You can drink this mixture 2-3 times a day until the symptoms subside.
3) ALMOND MILK
Adults and infants who are lactose-intolerant tend to develop diarrhea on consuming dairy products.  Almond milk is a healthy and safety substitute.
HOW TO USE-
Replace cow's milk with almond milk in your cereals, smoothies, and other dishes. You can make this a daily habit if you are lactose-intolerant.
4) COCONUT WATER
Coconut water can be used for people suffering from mild cases of diarrhea as it prevents dehydration.  This herbal water is used for managing general weakness, fatigue, loss of electrolytes in diarrhea patients.
HOW TO USE
Drink a glass of green coconut water daily. Use this concoction after every bout of diarrhea.
5) PEPPERMINT OIL
The active constituent of peppermint oil is menthol. Menthol can help to relieve abdominal pain that accompanies diarrhea and other IBS symptoms. This oil provides a cooling & calming effect on the body.
HOW TO USE-
Add a drop of food-grade peppermint oil to a glass of warm water.
Drink the solution.
You can drink this mixture 1-2 times daily.
6) GINGER
Ginger is a wonderful herb that shows anti-inflammatory, analgesic, & antioxidant properties. The extract of ginger can help to curb serotonin-induced diarrhea. Ginger herb deals with the signs & symptoms related to diarrhea patients.
HOW TO USE-
Add an inch or two of sliced ginger to a cup of water.
Bring the mixture to a boil in a saucepan.
Simmer and strain.
Drink the warm ginger tea.
You can drink this mixture 2-3 times daily.
7) GREEN TEA
Among the many benefits of green tea, one is its ability to treat diarrhea in the affected individuals. The antioxidant nature of the green tea removes all toxins out from the body.
HOW TO USE-
Steep a teaspoon of green tea in a cup of hot water for 5-7 minutes.
Strain and drink the tea.
You can drink green tea 1-2 times daily.
8) RICE WATER-
Rice water reduces the frequency of stools without having any adverse effects on your health. It is especially great for treating diarrhea in infants that occur as a result of infantile gastroenteritis.
How to use-
Strain the water from cooked rice.
Consume half a glass of rice water after every bout of diarrhea.
This remedy can also be used for children.
You can do this 2 to 3 times or more daily.
While these remedies work their magic, you can also make some changes to your diet for a speedy recovery.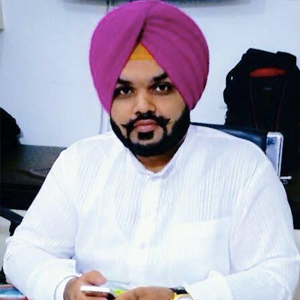 Vaidya Karanvir Singh is the younger Vaidya in Chandigarh Ayurved & Panchakarma Centre. He is the fourth generation in his family who is practicing as a general consultant in Ayurved & Panchakarma treatment at Chandigarh. In his practice, he had treated more than 1000 plus patients worldwide.
Article by Dr. Karanvir Singh (M.D in AYURVEDA, PANCHAKARMA FAGE) and reviewed by Vaidya Jagjit Singh (B.A.M.S)