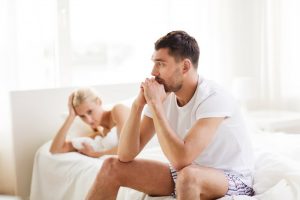 Premature ejaculation or early ejaculation is one of those sexual problems nowadays in which men can suffer from their sexual life generally happening to men under 40-45's. A person who is suffering from this condition has to face many personal issues like sexual dissatisfaction, distress, and frustration of the sufferer and partner. There are many causes of premature ejaculation some are psychological (related to mind) and some are related to the food and lifestyle which you follow. The most common causes can be incorrect diet, hormonal imbalance, anxiety, unhealthy diet, side effects of any medicines, etc.
There are many ways in allopathy to control this condition, but later on they give many of the side effects which cause many other issues. We recommended some of the best home remedies that are free from any side effects and are easy to use.
1. Garlic
Garlic has aphrodisiac properties and it can aid you in elongating the duration of your intercourse without ejaculating prematurely. Cloves of garlic show anti-bacterial and anti-inflammatory properties that improve blood circulation in your body and also heat it to enhance copulation.
How to use
You can chew the cloves or fry them in ghee and then eat them every morning, on an empty stomach.
2. Green Onions
Seeds of green onions are aphrodisiac and are very helpful in decreasing premature ejaculation in men. Seeds of green onion can increase a person's stamina and strength, thus allowing him to prolong his sexual capacity.
How to use
To use this remedy, just crush the seeds and mix them with water. Drink this remedy 3 times a day before your meal for about 1 month.
3. Ginger and Honey
Eating ginger increase blood circulation in our body and it specifically increases blood flow to the penile muscles. This gives men greater control to ejaculate and it is very helpful in retaining the erection as it heats the body, causing faster blood flow. Honey is considered as an aphrodisiac of strength and this can enhance the potency of ginger.
How to use
The best way to consume this remedy is to mix half a teaspoon of ginger with honey and eat it before bedtime daily.
4. Black Grams
Black grams are also used as an ayurvedic home remedy for premature ejaculation. It also provides strength and stamina to the person and eases all the symptoms of this condition.
How to use
Consume a few amounts of wet black grams with lukewarm milk daily for a month.
5. Saffron
Saffron is considered as a best ayurvedic remedy that has best aphrodisiac properties. It is very effective to improve mood and treat all the depressive disorders.
How to use
Men should put a little saffron in a glass of hot milk and drink it at night before bed. Saffron increases sexual stamina and also prevents premature ejaculation.
6. Asparagus
Asparagus is an excellent remedy for premature ejaculation. It increases penile strength, decreases excessive mental and sexual excitement. This remedy is the best for pitta pacifiers and reduces excessive amounts of body heat. This herbal remedy helps in general debility, excessive hunger, low sperm count, emotional irritability, infertility, etc.
How to use
Boil the root of asparagus in normal milk and drink it twice daily to strengthen your control on penile muscles.
7. Cinnamon
Cinnamon has cinnamaldehyde that can balance the sex hormones in men, thereby it is very useful in preventing premature ejaculation. It also beneficial in general weakness, low sexual desires, and helps in reducing the symptoms of premature ejaculation.
How to use
Take two tablespoon of cinnamon powder and mix it with water, consume this effective home remedy twice daily after food for about 1 month.
A person suffering from premature ejaculation can use any of these above home remedies, as they are easy to use and safer. They cure this condition naturally without occurring any side effects.
Lady Finger
Lady Finger is often used as male enhancement ingredients. It is considered as an extraordinary tonic for improving sexual vigor and vitality because the lady's finger has aphrodisiac properties.
How to use
Add 10 grams of lady's finger root powder with a glass of warm milk, also add 1 tablespoon of honey in it. Drink daily before going to bed. Take this wonderful remedy for 2 months for a remarkable improvement in premature ejaculation and impotency. It increases the capacity to retain ejaculation
Eat 2-3 raw Lady Fingers in the morning on an empty stomach. Do this for 30-45 days, it works. You can also eat Lady Fingers in your regular diet.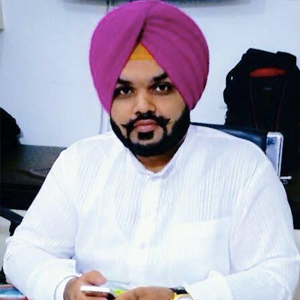 Vaidya Karanvir Singh is the younger Vaidya in Chandigarh Ayurved & Panchakarma Centre. He is the fourth generation in his family who is practicing as a general consultant in Ayurved & Panchakarma treatment at Chandigarh
Article by Dr. Karanvir Singh (M.D in AYURVEDA, PANCHAKARMA FAGE) and reviewed by Vaidya Jagjit Singh (B.A.M.S)