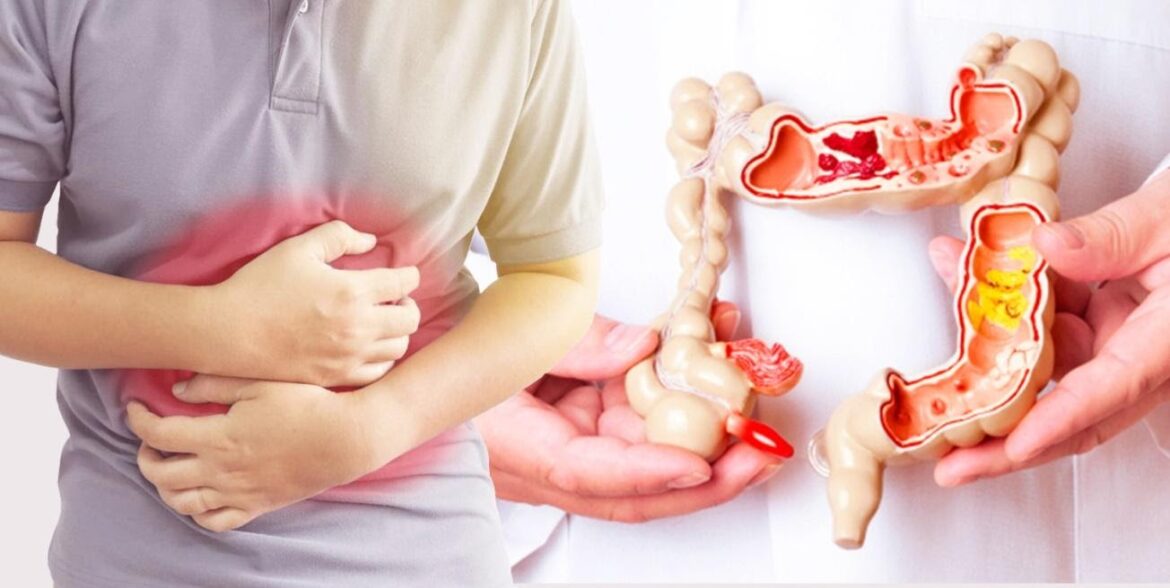 HOME REMEDIES FOR ULCERATIVE COLITIS
What is ulcerative colitis?
Ulcerative Colitis is a psychosomatic disorder which is initiated by weak nerves further affects your large intestine or colon.
It causes irritation and inflammation in colon. Eventually that leads to sores called ulcers in the lining there. It is a type of inflammatory bowel disease (IBD), but it is different from other diseases with similar symptoms, like IBS (irritable bowel syndrome) or Crohn's disease. In modern science, there is no cure for Ulcerative Colitis yet, and Ayurveda science correct it at root-cause level, It is necessary to work on both – reviving the nervous strength as well as balancing the digestive fire i.e. Agni.
SYMPTOMS OF ULCERATIVE COLITIS-
Diarrhea, often with blood or mucus or pus.

Abdominal pain with cramping.

Rectal pain and rectal bleeding passing small amount of blood with stool.

Urgency to defecate

Bloating in the stomach area

Inability to defecate despite urgency.

Loss in body weight 

Fatigue.

Anemic condition 

Skin

 sores

Waking up at night to go

Not being able to hold your stool in

Sudden urges to poop

Reduced appetite

Fever and

Dehydration

Joint pain

 or soreness

Eye pain

when you look at a bright light
CAUSES OF ULCERATIVE COLITIS-
Changes in muscle contraction of the intestine 

Long-term stress 

Autoimmune condition

Family history

Environmental factors
CLASSIFICATION OF ULCERATIVE COLITIS
Ulcerative proctitis. 

Proctosigmoiditis. .

Left-sided colitis

Pancoliti

Acute severe ulcerative colitis
DIAGNOSTIC CRITERIA-
Blood tests

Stool

studies.

Flexible 

sigmoidoscopy

 

Colonoscopy 

X-rays  

CT scan
AYURVEDIC VIEW OF ULCERATIVE COLITIS-
It is a disease of purisha vaha srotas which is caused by Pitta pradhana Vata doshas. Udumbara kvatha has properties of Pitta Vata shamana and also vrana shodana and ropana which help in healing ulcers in the colon by basti karma.

According to Ayurveda, ulcerative colitis can be correlated to the Pravahika disease  which manifests in the form of Atipravahana of Purisha (repeated defecation), Atidrava Purisha Pravritti (watery stool), Udarashoola (pain in the abdomen), Picchila and Saphena

(

sticky and frothy stooland Raktayukta Purisha (blood-mixed stool).
BEST HOME REMEDIES FOR ULCERATIVE COLITIS-
consume Fresh lemon with ginger in water

Drink plenty of water.

Take Turmeric powder and hot milk at bed time.

Strong cup of unsweetened black tea

Add 1-2 tsp of brandy with warm water and drink it

Drink coconut water 3-4 times a day

Drink fresh aloe vera juice in the morning

You can take two boiled egg-whites but avoid all kind of non-vegetarian diet

Ayurvedic medicine treatments -Lodhra Tvak Churna, Musta Moola Churna, Nagakesara Churna and Mukta Panchamrut Rasa should be taken thrice a day, mixed with water.

An Udumbara Kvath Basti can also be done to detoxify the body from all toxins.

Add more turmeric and ginger within Indian food dishes

If you are not able to digest wheat flour than it should be avoided.

doing regular exercise, which can support weight management and increase energy levels

making dietary changes

Lentils should be avoided except yellow & pink lentils.

In vegetables brinjal, capsicum, garlic, onion, ginger, yam, etc. should be avoided.

Include vegetables such as bottle-gourd, ridge-gourd, bitter-gourd, boiled potato, pumpkin, etc in your diet.

Drink pomegranate, coriander leaves, carrot, & apple juices daily once.

Early in the morning on an empty stomach drink 20 ml of coriander juice with marigold flower juice.

Eat fruits like apple, banana, pear, melon, etc & avoid oranges, lemon, pineapple, etc.
You can use spices like coriander, cumin, fennel, & avoid red chilies, black pepper, turmeric, black cardamom, Dalchini etc.
INCREDIBLE HERBS FOR ULCERATIVE COLITIS-
Bael (Aegle marmelos)-
Bilva is a magical solution for healing ulcers and repair damaged tissues. It also improves the digestive functions of the body.
 Vacha(Acorus Calamus)
Being a powerful anti-inflammatory and antioxidant, it  effectively soothes and reduces inflammation of the mucosal ulcers.

Vacha is a traditional remedy for different types of inflammatory bowel conditions and especially in ulcerative colitis.
Mulethi (Glycyrrhiza glabra)-
Mulethi has anti-inflammatory and anti-microbial properties which help in preventing inflammatory changes in the gestrointestional tract.

Mulethi  also neutralizes the stomach acid and prevents ulceration in the large intestine..
Giloy (Tinospora cordifolia)-
Gilroy has great digestive and anti-inflammatory properties that pacify the Vata and Pitta doshas.

It not only prevents ulceration also prevents diarrhoea and dysentery.
Vaividanga (Embelia ribes)-
It gives relief from inflammation and ulceration effectively. 

Its anti-carcinogenic property helps in preventing colon and rectum cancer. 
Do's
Walk

Trikatu choorna over the vegetables, juices or as it is

Take Proper sleep

Keep the stress at minimal level
Dont's
Green leafy vegetables e.g. spinach, mustard leaves etc.

Raw salad, heavy pulses like Urad, Rajma, Chana etc.

Avoid milk in ulcerative colitis.

Substances that are known to give you digestive trouble

Don't exert your body as avoid excessive exercises but you can do few breathing exercises.

Drinking water immediately after meals (you can take – sips of water the middle of meal or soon after, if required)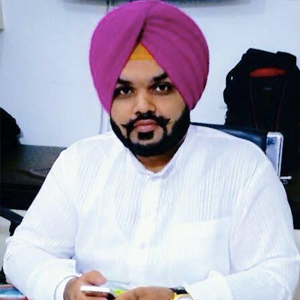 Vaidya Karanvir Singh is the younger Vaidya in Chandigarh Ayurved & Panchakarma Centre. He is the fourth generation in his family who is practicing as a general consultant in Ayurved & Panchakarma treatment at Chandigarh. In his practice, he had treated more than 1000 plus patients worldwide.
Article by Dr. Karanvir Singh (M.D in AYURVEDA, PANCHAKARMA FAGE) and reviewed by Vaidya Jagjit Singh (B.A.M.S)