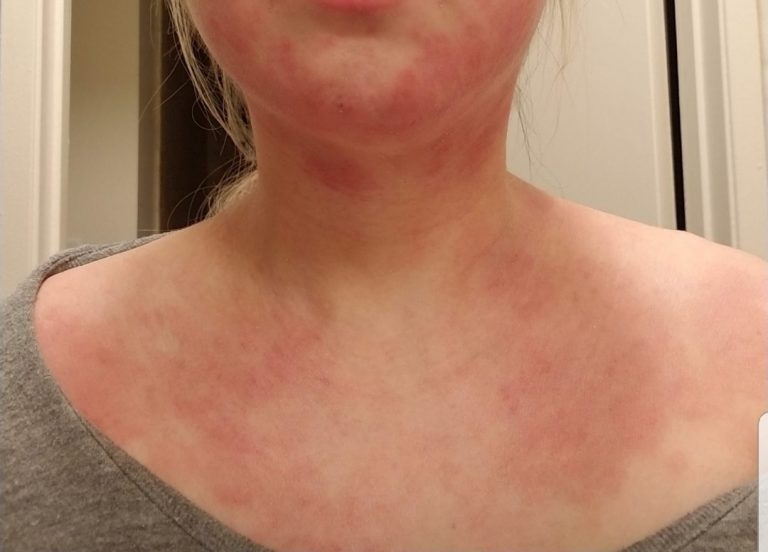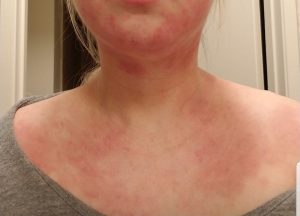 Eczema is defined as a chronic condition in which there is a small patch of skin that becomes inflamed, itchy, red, cracked, rough, and sometimes blisters may occur. It can be triggered by environmental factors like smoke, pollen and also due to our wrong eating habits and lifestyle which includes spicy, oily, excessive sour foods, physical exertion, etc.
A patient can use creams, lotions, eat several steroidal medicines to ease their symptoms but later on this can lead to many problems in the future.
Natural substances, such as coconut oil and aloe vera gel can moisturize dry, broken skin. They can also combat inflammation and harmful bacteria to reduce swelling and prevent infection.
We recommended the best home remedies that will ease the symptoms naturally. These home remedies are easily available and have no side effects. Some of the best home remedies are given below
1. Coconut Oil
Coconut oil is considered as the best home remedy as it includes many medicinal functions. The oil contains healthy fatty acids that can add moisture to the skin, which can be beneficial for the people with dry skin and eczema. Also, it protects the skin by helping combat inflammation and by improving the health of the skin barrier.
How to use –The oil can be directly applied to the skin after bathing and up to several times a day. To keep the skin moisturized overnight, use the oil before going to bed.
2. Turmeric
Turmeric is a very effective home remedy that is used for many medicinal purposes. Curcumin, an antioxidant found in turmeric, has been shown to protect skin by neutralizing free radicals and reducing wound-healing time.
How to use – To achieve benefits, aim to take in about a teaspoon of turmeric every day. It has a subtle, citrusy flavor that works well with rice, veggies, pasta, and other cooked meals.
3. Apple cider vinegar
This wonderful remedy is the best disinfectant and used to soothe the skin and reduces the burns and inflammation.
How to use
Adding it to a warm bath – Mix 2 cups of apple cider vinegar with a warm bath, soak for 10-15 minutes and rinse the body in cool water.
Using it in a wet body wrap – Mix 1 tablespoon of apple cider vinegar with 1 cup of warm water. Dip some clean cotton fabric, gauze, or paper towel in the mixture. Wrap this around the area affected by eczema.
Applying it as a hair mask. Mix 1 tablespoon of apple cider vinegar with 1/4 cup of sunflower oil. Apply it to the scalp right after a shower. The vinegar acts as a protective barrier for the skin and improves its moisture retention.
4. Flaxseeds
Flaxseeds are packed with omega-3 fatty acids, and they help block a chemical in your body called arachidonic acid which causes inflammation. It also decreases circulating C – reactive protein, which is a marker of inflammation.
How to use
Grind up a few tablespoons of flaxseed and add to smoothies, oatmeal, granola, or salads.
You can also use flaxseed oil as a dressing for salads and veggies.
5. Aloe Vera Gel
Aloe vera gel is rich in anti-inflammatory and healing compounds and provides a coolant sensation for itchy, dry skin. It also hydrates the skin and is very effective to cure the symptoms of eczema.
How to use
Apply aloe vera gel to the affected area before bedtime and rinse it with normal water in the early morning. Do this procedure daily for about 1 month, it will ease the symptoms of eczema.
6. Olive Oil
When it comes to natural remedies for skin infection, olive oil is one of the most popular and best home remedy. It is natural oil that is packed with omega-3 fatty acids which reduce inflammation.
How to use
In other to get rid of eczema with the aid of olive oil, apply some warm quantity into affected areas of the skin to soften scaly patches.
Also, adding olive oil to your diet can help to heal your skin from the inside out.
The above-mentioned home remedies are very safe and can be used by any individual. You must try these home remedies in the initial stage of eczema as it is very beneficial to prevent yourself.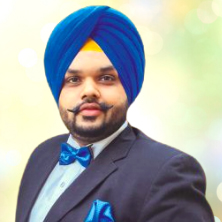 Dr. Vaidya Karanvir Singh is the younger Vaidya in Chandigarh Ayurved & Panchakarma Centre. He is the fourth generation in his family who is practicing as a general consultant in Ayurved & Panchakarma treatment at Chandigarh. In his practice, he had treated more than 1 Lakh Plus patients worldwide.
Article by Dr. Karanvir Singh (M.D in AYURVEDA, PANCHAKARMA FAGE) and reviewed by Vaidya Jagjit Singh (B.A.M.S)