HOW ECZEMA CAN TREATED IN AYURVEDA
INTRODUCTION-
Ayurveda is a form of traditional medicine that originated in India and has been practiced for thousands of years. This practice aims to improve overall health and balance depending on your body's constitution. Ayurveda believed that each person balance depends on five elements that from within our body mind and spirit. These include space, air, fire, water,and earth etc.
Eczema is thought to occur when your doshas are out of balance. Ayurvedic medicine for eczema is done through a combination of a balanced diet plan, herbal supplements and abhyanga (massage) with herbaliazed oils.
Thus, the purpose of Ayurveda is to balance them through natural treatments. It also aims to purify the body, which is said to remove toxins that cause eczema symptoms.
CAUSES OF ECZEMA-
Minerals and metals in hard water.

Certain topical medicines

Harsh surfactants in skin cleansing products, detergents, laundry liquids.

Fragrances, colours and other chemicals in cosmetics and skincare products.

4. Formaldehyde, a skin irritant commonly present in disinfectants.

Excessive use of tobacco.

Fabrics that cause more friction, like wool, synthetic, polyester.

Dry weather, which can lead to skin dryness.

Weakened epidermal layer

Due to Hyper-active immune system.

Hormonal imbalance, especially lower levels of estrogen
SYMPTOMS OF ECZEMA –
 Impaired skin barrier leading to extreme dryness.

 Itchy, erythematous lesions.

 Red, brown or grayish scaly patches on the skin.

Peeling or flaking of the skin.

Sudden inflammations or flare ups.

Blisters that may bleed or weep fluid.

Skin prone to infections.

 The plaques may harden eventually and lead to the formation of eczema scars
TREATING ECZEMA WITH AYURVEDIC MEDICINE-
In Ayurvedic medicine, eczema is mainly treated with Panchakarma therapy. There are various treatments for eczema in Ayurveda science that include:
PANCHAKARMA TREATMENT-
Panchkarma treatment is a significant cleansing treatment that follows ayurvedic texts. Panchkarma retreat is an extensive treatment, following 5 actions that detoxify your body.
According to acharya charak, 5 actions are Vamana, Virechana, Sneha Basti, Niruha Basti and Nasya.
VAMAN KARMA-
This procedure for eczema is also known as emesis therapy.

Vamana karma is considered more effective in destroying pitta.

In this procedure, a medicated formula filled with 4 parts madanaphala pipli, 2 parts of vacha, 1 part of saindhava lavana and 1 part honey etc.
VIRECHANA KARMA-
Virechana karma is known as purgative therapy,this treatment focuses on the primary site where pitta is produced, which is in the stomach and small intestine.

As a result, toxic waste is eliminated before it can manifest into a flare-up.
BASTI KARMA-
Otherwise known as enema therapy and it detoxifies the whole colon. 

Colon is the primary location of vata nourishes the body.
Anuvasna Basti:-
In this procedure, Basti is prepared from pippliyadi tailam & administered to patients. 

It provides effective results to the eczema patients.
Twak Basti –
Basti has a great healing capability and is considered to be the half treatment for many diseases. 

The treatment is mainly used for removing out loosened doshas from the body via the intestinal tract. 

In Ayurveda, there are many types of Basti or medicated enema.

Twak Basti is prepared from teekshan dravyas and medicinal plant substitutes. 

Twak Basti improves your skin disorders and maintains a good complexion of the skin. 

It is a combination of Giloy, Manjistha, Neem, etc herbal plants.
STHANIKA ABHYANGA-
Here specific areas of the body that are affected by eczema are gently massaged with herbaliazed oils to treat the symptoms.

Sthanika abhyanga improves blood circulation, reduces inflammation, improves the skin condition and restores balance of your doshas.

Regular application of coconut oils can also benefit eczema symptoms such as itchiness, inflammation and hyperpigmentation.
Herbal Lepam-
A freshly prepared medicinal herbal Lepam is applied on the affected part of the body. 

This Lepam helps in burning sensation of the skin.

A medicinal powder called Manjisthadi powder is used in this therapy. 

This powder is very effective in eczema and any kind of skin disorder.
SSPS (Shasti shali pinda sweda)-
In this procedure medicated rice along with medicated oil and Manjisthadi powder is used on the full body. 

It is very effective and has good results in your body. 

Medicinal properties of these herbs help in curing itching, skin complexion, redness of the skin, and many more skin problems.
YOGA/ EXERCISE-
People suffering from long standing conditions of eczema can benefit from practicing yoga regularly. 

According to Ayurveda, asanas such as Bhujangasana, Vakrasana, Trikonasana, Surya Namaskar, Uttanasana can improve blood circulation and lower stress levels in your body.

A drop in stress levels can prevent stress-related inflammation which is common in eczema.
AYURVEDIC HERBAL REMEDIES-
Following herbs are good for eczema-
Herbs for Dry Eczema Skin
Yashtimadhu

Guduchi

Manjistha

Ashwagandha
Anti-Inflammatory Herbs for Eczema Treatment
Rakta Chandanam

Shatavari

Triphala
Antibacterial Herbs-
Neem

Tulsi

Turmeric

Ela

Cardamom
Nerve tonic herbs-
Kava kava

Winter cherry

brahmi
 AYURVEDIC DIET FOR ECZEMA-
Take Fruits and vegetables that have high water content.

Take essential fatty acids, zinc, vitamin A, vitamin C, vitamin and E rich foods.

The diet should be appropriate to pacify the dosha that is primarily vitiated.

Take Light and healthy food items.

Consume more of Bitter vegetables like bitter and the riged gourds, brinjal, lauki etc, Purana Dhany, Mudga , patola, Shali-Shastika rice Yava and  Godhuma etc. 

Introduce ghee into your diet.

Drink 6-10 glasses of water a day.

Hot and spicy foods, Excess fermented foods, Excess salt, Red or sweet wine and alcohol, Sour fruits, Deep fried foods, Ice cream and cold drinks, Coffee, Strong tea, Over consumption of nuts should be avoided.
FOODS SHOULD BE AVOIDED
– 
Alcohol

Dairy products

Meat

Refined sugar

Acidic fruits

Tomatoes

Yeast

Heavy, greasy, or fried food

Salty or spicy food

Processed food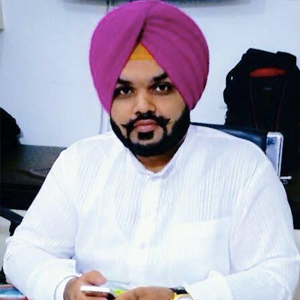 Vaidya Karanvir Singh is the younger Vaidya in Chandigarh Ayurved & Panchakarma Centre. He is the fourth generation in his family who is practicing as a general consultant in Ayurved & Panchakarma treatment at Chandigarh. In his practice, he had treated more than 1000 plus patients worldwide.
Article by Dr. Karanvir Singh (M.D in AYURVEDA, PANCHAKARMA FAGE) and reviewed by Vaidya Jagjit Singh (B.A.M.S)