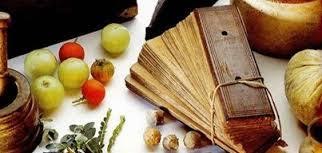 HOW RASAYNA CHIKITSA IS HELPFUL IN LIVING LONG LIFE
Ayurveda is an ancient science of healing it provides us various methods of rejuvenation. Apart from the medicines which are helpful in various diseases, Rasayana Chikitsa plays an important role for living a long and healthy life.
What is Rasayana?
"Labhopayo he Shastanam Rasadinam rasayanam"- 
Rasayana is made up to two words "Rasa" means "essence of digestion" and "Ayana" means "path".
This Sanskrit Phrase describes Rasayana as the means by which one gets excellence of rasa (Nourishing fluid produced after Digestion of food) is known as Rasayana. This Rasa further nourishes our body and stimulate the immunity of the body to keep us healthy.
Rasayana is a technique of lengthening Lifespan and rejuvenating body by strengthening the Rasa Dhatu. Apart from this it also includes Psychic excellence like sharp memory and relief from mental fatigue by this therapy.
The basic aim of Rasayana Chikitsa is to achieve long and healthy life
It boost up the Ojas (or Vital force of life) and the immune system of the person. Ojaswi is the term used for the individual who keep a good health in all the seasons and stages of life. 

Function of Ojas- It give us an aura or bright look, Sharp memory, excellent performance in all the tasks and providing pleasure.

It constitutes of drug, diet and regimens which delays ageing and preventing diseases thus promoting longevity.

Obtain a rank in physical and mental fitness.

It nourished the deep tissues, blood, adipose tissue, semen and other bodily fluids.

Rasayana drugs may act as antioxidants, immune-modulator and anti-aging. 
Rasayana in different Decades of life-
| | | |
| --- | --- | --- |
| Age in Years | Phases of life and diminishing Impacts  | Useful Rasayana |
| Birth to 10yrs | Balyam(Childhood) | Swarna prash, Vacha |
| 11 to 20 | Vriddhi(Growth) | Ashwagandha, Bala |
| 21 to 30 | Chavi(Beauty) | Lauha Bhama, Amalaki |
| 31 to 40 | Medha(intellect) | Brahmi, Shankhpushpi etc. |
| 41 to 50 | Twak(Skin Health) | Bhringaraj, Jyotishmati etc. |
| 51 to 60 | Drishti(Vision) | Triphala shatavari |
| 61 to 70 | Sukra(Sex) | Kapikachu, Ashwagandha |
| 71 to 80 | Vikramau(Physical) | Bala, Amalaki |
| 81 to 90 | Buddhi(Wisdom) | Brahmi, Shankpushpi |
| 91 to 100 | Karmendriya(Locomotor Activity) | Ashwagandha , Bala Rasayana |
Mode of Action of Rasayana Aushadhas
Rasayana Aushadhas is used for preservation of positive health.

Various Acharyas describe health as an Equilibrum of the three Humours or Doshas, normal functioning of agni and Dhatus beside the soul the mind and sense organs should be happy.

Rasayana effect involve a complex phenomenon
It produces various effects like-
Vayasthapana- Delays the Ageing Process

Ayushkara- Provides Longevity

Medhakara- Increses the intellectual power

Urjaskara- Promotes and maintain healthy well being
Rasayana Aushadha or drugs acts at the level of Rasa i.e. it improves the specific nutritional values of Poshak Rasa.
According to different Properties of Rasayana drugs-
1. The drugs of rasayana which possess the following propewrties- Madhura(Sweet),  Guru(Heavy), Snigdha(unctuous), and  Sheeta (Cold)
It promotes the nutritional value of the Rasa which in term helps in   obtaining the best qualities of Dhatus. 

Some of the examples of such Ayurveda Rasayana drugs are Shatavari, Milk or Dugdha, Ghrita etc.

These Aushadhas or drugs also have a fundamental effect at the level of Agni or digestion and metabolism.
2. The Rasayana Aushdhas and drugs possessing the Ushana(Hot potency), Laghu(Light), Ruksha(Dryness) Guna and Katu(Pungent),Tikta(Bitter), Kashaya(Astringent)
It may be acting at the level of Agni, Vitalizing the organic metabolism leading to an improved structural and function pattern of Dhatus and thus production of the Rasayana effects.

For Ex. – Pippali, Guggulu, Rasona etc. mainly acts at level of Agni so improves the digestion and create the excellence of Saptdhatu.

The Rasayana Aushadhas or drugs like Vidanga, Chitraka, and Haritaki are experienced to enhance Agni at level of Jaathragni(digestive fire).

Similar working of Rasayana aushadha is noticed in Amalaki, Guduchi or Giloy, Pippali etc.
3. Rasayana herbs are also the tools in Fighting COVID-19 as it possess immune-modulatory activity.
Rasayana Chikitsa or therapy is very helpful in Longevity of life; it can be correlated in terms of modern science as follows-
It possesses an Antioxidant Action.
Immunomudulator
Haemopoetic effect
Adaptogenic action
Anti-ageing action or delays the ageing process
Anabolic action
Provide proper Nutrition
Neuro-protective Action
Rejuvenating body and mind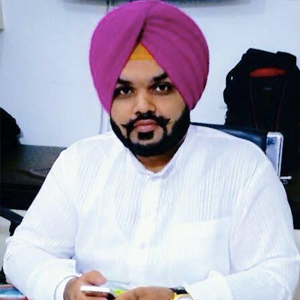 Vaidya Karanvir Singh is the younger Vaidya in Chandigarh Ayurved & Panchakarma Centre. He is the fourth generation in his family who is practicing as a general consultant in Ayurved & Panchakarma treatment at Chandigarh. In his practice, he had treated more than 1000 plus patients worldwide.
Article by Dr. Karanvir Singh (M.D in AYURVEDA, PANCHAKARMA FAGE) and reviewed by Vaidya Jagjit Singh (B.A.M.S)