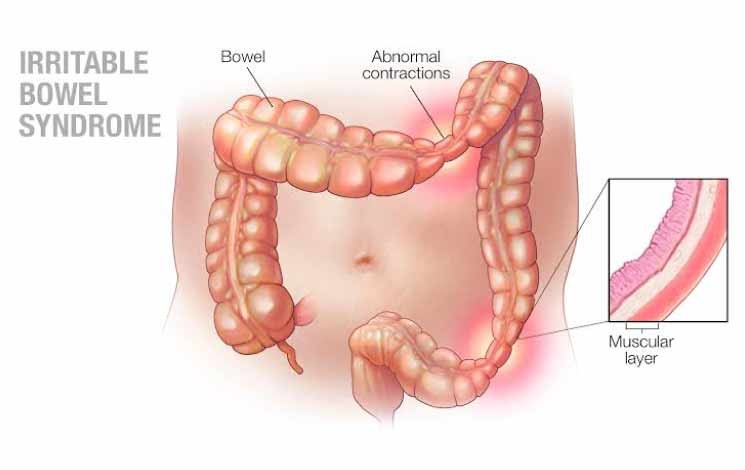 How To Avoid Irritable Bowel Syndrome With Constipation?
WHAT IS IBS-C?
In the Modern era of fast food, there is change or irregularity in diet and diet timings and also sedentary lifestyle.
In addition to changes in diet and lifestyle, one is always under tremendous mental stress.
All these cause disturbances to the digestive system, which results in many diseases.
Irritable bowel syndrome with constipation is a chronic gastrointestinal disorder that causes frequent bloating, abdominal pain, and infrequent stools that are hard to pass.
IBS-C is not life-threatening but can be extremely uncomfortable and interfere with your day-to-day activities.
It can affect the person of all age groups but it most often develops in young adults. Women are affected more often than men.
SIGN AND SYMPTOMS OF IBS-C:-
excessive gas formation
Painful bloating
feelings of block in stomach
weight loss
infrequent bowel movements (three or less per week)
changes in the appearance of bowel movement
more hard or lumpy stool
Changes in bowel habits.
Inability to empty the bowel
Indigestion
Nausea
Loss of Appetite
Stool with Mucus
Blood in the stool may be appearing red or very dark or black tarry like consistency
AYURVEDIC TREATMENT OF IRRITABLE BOWEL SYNDROME-
According to Ayurveda science, IBS-C is known as 'Grahani Roga'. In this disorder, there is a disturbance in the functions of the intestines and bowels.
Ayurvedic Treatment of Irritable bowel syndrome with constipation comprises pure herbal formulation and also some changes in the diet and lifestyle.
 HERBAL FORMULATIONS BY CAC-
DETOX PREMIUM POWDER-
Ingredients-
Shankh bhasma
Sutshekhar ras
Parwal pishti
Shukta pishti
Giloy
Kamdudha ras
Shwet parpati
Recommended Dosage: Take one sachet twice daily with normal water.
PITTASHEKHAR RASA-
Ingredients-
Sootshekhar rasa
Bilva majja
Kalmegha
Shankha bhasma
Kapardika bhasma etc.
Recommended Dosage: Take 1 tablet twice a day with plain water
PURAN PACHAK SYRUP-
Ingredients-
Mulethi
Saunf
Vasakha
Ajwayan
Parpati etc.
Recommended Dosage: Take 2 teaspoonfuls twice a day.
PANCHSAKAR CHURNA:
Ingredients-
Saindhavan Lavana (Rock Salt)
Swarnapatri (Cassia angustifolia)
Shatapushpa (Anethum sowa)
Shunti (Zingiber officinale)
Balaharitaki (Terminalia chebula)
Recommended Dosage: Take ½ tsp. of panchsakar choorna twice a day with plain water.
KUTAJ GHAN VATI-
Ingredients-
Kutaj (Holarrhena antidysenterica)
Ativisha (Aconitum heterophyllum)
Recommended Dosage: Take 2 tablets twice daily before meal with normal water.
SHEET DHARA SYRUP
Ingredients-
Ajwain Satava
Mushak Kapoor
Peppermint, etc
Recommended dosage: Take one teaspoonful of this syrup in ½ a cup of water. Drink this mixture twice a day on an empty stomach.
DIGESTION CARE TABLET
Ingredients-
This tablet is a unique blend of the best digestive herbs like
Kutaz chal
Bilva
Dhania
Mustak
Shankh bhasm
Piper mint
Dadima
Recommended Dosage: Take one tablet twice a day.
5 best Ayurvedic herbs to relieve IBS-
Chamomile
Aloe vera
Ginger
Fennel seeds
turmeric
PRACTICE YOGA-
Some yoga positions are more helpful for eliminating the symptoms of irritable bowel syndrome. The recommended poses include-
Corpse position
Sun salutations
DIET PLAN FOR IBS-
Consume plenty of fruit and vegetables.
Consume plenty of fluid – such as water or herbal teas.
Have a regular meal pattern
Reduce caffeine
Take time when eating meals.
Don't skip meals.
Limit alcohol and fizzy drinks
Sit down to eat; chew food well.
Reduce intake of resistant starches
Plenty of starchy carbohydrates. Examples include bread, rice, cereals, pasta, potatoes, chapattis, and plantain.
Avoid processed foods like crisps, oven chips, supermarket pizza, biscuits and cakes, breakfast cereals.
Read Also: How to Treat Constipation in Ayurveda with Herbal Remedies?
AYURVEDIC TREATMENT OF CONSTIPATION-
TRIPHALA IS YOUR GO-TO REMEDY
Triphala is One of the most effective and trusted Ayurvedic laxatives, a medicinal blend of dried fruits from the plants Amalaki (Emblica Officinalis), Bibhitaki (Terminalia bellerica), and Haritaki (Terminalia chebula).
Triphala is an effective treatment for diabetes, constipation, and obesity.
Triphala is available in a powdered form, tablet or liquid extract, etc.
You can make a Triphala tea by adding 1/4 of a teaspoon of Triphala, ¼ teaspoon of cardamom seeds, and 1/2 teaspoon of coriander seeds.
Cardamom and coriander seeds help relieve flatulence and indigestion.
BASTI-
One of the treatments, Panchakarma Basti, is cleansing the bowel through the use of medicated enemas (Basti).
ABHYANGA-
According to the ayurvedic perspective, abdominal massage and deeper colon massage therapies can help relieve constipation effectively.
Abdominal massage reduces constipation and improved people's overall quality of life.
PRACTICE YOGA-
Some yoga positions are more helpful for move the bowel and relieve constipation.
The recommended poses are-
Bhujanghasana (Cobra)
Trikonasana (Triangle Stretch)
Ardha matsyendrasana (Half Spine Twist)
Supta vajrasana (Sleeping Pelvis)
Vajrasana (Diamond)
Dhanurasana (Bow)
Sarvangasana (Shoulder Stand)
Mayurasana (Peacock)
Pavan muktasana (Wind Release)
Naukasana (Boat)
Halasana (Plow)
Shalabhasana (Locust)
Mandukasana (Frog)
Paschimottanasana (Head to Knee)
Katichakrasana (Standing Spine Twist)
DIET PLAN–
Avoid dehydration
Follow A Vata Dosha Pacifying Diet
Increase consumption of fruits and vegetables.
Take a fiber-rich diet every day
Taking one teaspoon of ghee in a cup of warm milk at bedtime is an effective remedy for relieving constipation.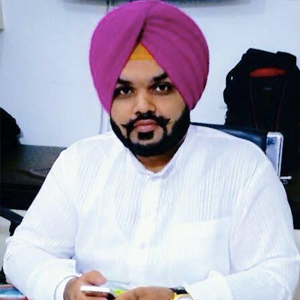 Vaidya Karanvir Singh is the younger Vaidya in Chandigarh Ayurved & Panchakarma Centre. He is the fourth generation in his family who is practicing as a general consultant in Ayurved & Panchakarma treatment at Chandigarh. In his practice, he had treated more than 1000 plus patients worldwide.
Article by Dr. Karanvir Singh (M.D in AYURVEDA, PANCHAKARMA FAGE) and reviewed by Vaidya Jagjit Singh (B.A.M.S)