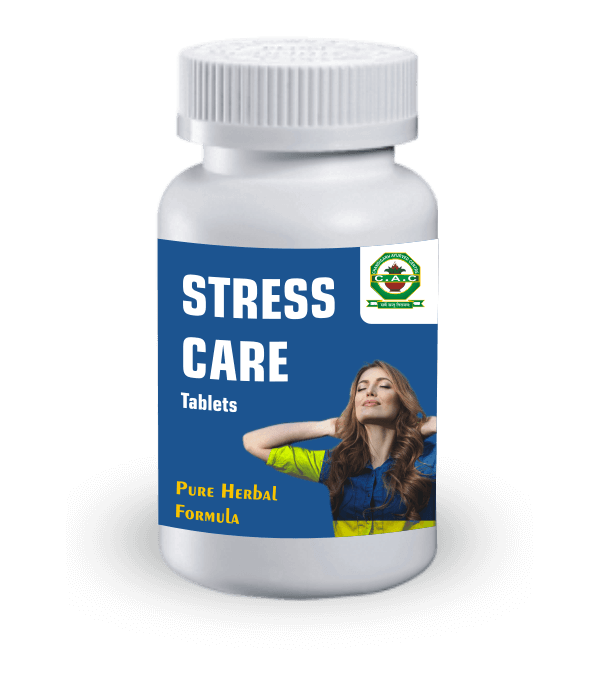 HOW TO BE STRESS FREE W.R.T STRESS CARE TABLET
Hans Selye who is also called father of stress research. He said that our stress does not kill us, but our reaction takes our lives. On How to Stay Calm, we all have certain expectations from ourselves and our lives, which sometimes require a lot of deep and deep thinking to fulfill. But when this habit of thinking and taking a little stress turns into chronic stress and anxiety, it is not known.
Due to this habit of over stress, cortisol is also called stress hormone in the brain. It starts releasing in very large quantities which can become chronic stress and also cause mental illness. How to Stay Calm Friends Just like we need raincoat and umbrella to keep us from rain, similarly we should have some methods and ways to avoid these stressful thoughts rain. The same methods, techniques, and methods of managing stress in the journey of this life. Today we are sharing with you.
Amor Fati:

Find A Solution And Move On:

Practice Deep Breathing:

Practice Mindfulness:

Disconnect Yourself For A While:
1. Amor Fati:
Amor Fati is a Latin phase which means love of fate i.e. be it good or bad in life with you, you should always be ready for both the situation and accept it willingly. If you really want to achieve greatness in your life, then this idea is also found in the writings . Thinking about the future excessively creates stress and anxiety.
At the same time, applying Amor Fati in your life gives you freedom from such stressful thoughts. That is, today you just have to focus on your process and enjoy it without stressing about research or outcome. It does not mean at all that you should stop thinking, it is necessary to think. This is what makes us humans different from animals. But worry is not a problem, thinking and worrying are two different things. Most of the time the reason for our stress is also fear about our own future.
So instead of fearing or thinking of a 100% secure future, you should focus on making great achievements in your today. You should focus on today, without taking much stress about it, understand what will be the outcome or result, whatever will be the result or outcome in the end will not take your life, but you will always have some way or the way. to move on
For example suppose you are a musician and you practice as much as you can every single day and try to make your best music every day but at the same time you remain detached from the outcome or result then at this time it will happen that All your focus will shift from your aim/goal and future will come only and only in your present movement.
Which will make you feel a kind of enlightenment from the stress that you were doing about an undesirable outcome. Anyone who has achieved something extraordinarily since history, has done it not by stressing about the future, but by focusing on the present moment and achieving mastery without worrying.
2. Find A Solution And Move On:
You understand this graphic properly. Guru Gopal Dasji has also mentioned this in his book Life's Amazing Secrets. So whenever you are worried or stressed, ask yourself these questions. Is there any problem in your life or not? If there is no problem then this thing ends and then there is nothing to worry about but if there is a problem in your life then ask yourself whether there is any solution to this problem or not. Is this under my control?
Now if there is any solution for your problem then apply that solution and solve your problem. But if your problem is such that there is no solution and which is not in your control, then what will you get by worrying about it. Now it simply means that you do not have to worry in any situation or condition of life. There is a need to find a solution by thinking productively and not by taking stress reactively. Focus on what is in your control instead of stressing about what is not in your control and which you cannot do anything.
How to Stay Calm
3. Practice Deep Breathing:
Whenever you are feeling very stressful in any situation, at that time you can track your mind with the help of deep breathing and send this signal that I am very calm, cool and collected so that we can spend few minutes mentally calm and stress free.  Doctors also consider deep breathing as an instant remedy for stress and if someone is stressed daily, then that person can correct this problem with the help of daily meditation or deep breathing. Now doing meditation is not easy for everyone but it is not that difficult to practice deep breathing for some time a day.
When we take deep breath, we give a signal to our brain that we are in a safe environment, so friends, when you get that time, you can practice it and one of the special things of deep breathing is that we can do it anywhere and anytime. If you feel distraction or boredom while doing this, then you can also do Stair Step Breathing Exercise.
In this, you have to maintain constant focus on your body and mind and you will find its full tutorial and guide videos on the internet from which you can learn. Deep breathing calms our body and mind and the calmer we feel, the less stressful we feel.
4. Practice Mindfulness:
By now you have understood. It would be that it is necessary for us to think but not to take stress, but our thinking sometimes causes over thinking and over thinking of our stress, how can we think in balance. We are all ambitious. We all have our own dreams and goals, for which many times it is necessary for us to think deeply, which we should not avoid at all. This is what makes us different from others, but it is important to think in a balance and think right and not just over thinking.
Mindfulness will help you to fix this. It means to be 100% present in any particular movement. That is, at the time whatever you are doing, do only that time, do not put any other thought in your mind. That is, at the time when you are studying, only at the time when you are using the phone, then use the phone from that time and do not think about anything. When you are working, then work at that time and when you are walking, then focus only on the walk. While you are brushing while you are thinking of brushing others and distance, then just think.
Practice Mindfulness
How will this happen? Its best and fun simple step will be that you set a time for each thing and in that time only and only thing has to be done exactly like time blocking or time management. But in this, people set time for their work or activities, but if not thinking time, then in whatever your daily timetable is, you can set 15 or 30 minutes separately according to yourself.
In How to Stay Calm, now in these 15 or 30 minutes, you just have to think and try to come up with practical solutions. Why because this is your separate thinking time and when this time is over, then you have to try that you do not think again at all. After this, do only that at the time of work or study without bringing any thought in your mind. Tell yourself, I will not think now, but I will think thinking time. This same thinking time is also used by some of the most successful people in the world.
5. Disconnect Yourself For A While:
When you get a stressful e-mail, your friend gives you some bad news, and or something happens that you didn't expect and don't like, it's a simple and easy survey about that. Panic feeling stressed. But at this point you should disconnect yourself from that problem for a while. Taking a few steps back for a while prepares us for a big leap, so don't react at that time.
Disconnecting from that problem for a while gives you a breathing space. You can do some other work in this space. You can go on a walk . You can exercise with your dog, that is, any such thing that can give you a break for some time. When you take this break, then come back to that problem again and then think how should I handle it. Doing so will save you from having to react immediately.
Because immediate reaction is influenced by our most highly stressful, anxiety or panic, due to which we panic many times and take wrong decision, which then harms us, then instead of immediate reaction, be calm and collected, you have to understand the situation first and react after sometime. 
Stress care tablet
CAC Stress care tablet is an amazing combination of natural herbs like Sarpgandha, Brahmi, Tagar, jatamansi. It helps to relieve stress conditions. They help to pacify the nervous system and also helps to increase the mental and physical performance.
In Ayurveda when there is an imbalance of three energies i.e. vata, pitta and Kapha, it leads to disease. Vata has a sub dosha named prana doshas which regulates the sensory perception, brain, and mind. Tarpak Kapha subtype of kapha, governs cerebrospinal fluid, sadhak pitta subtype of pitta doshas governs emotions and their impact on the heart. So any vitiation of these doshas leads to stress. Stress care plus tablets is effective in depression, anxiety, insomnia, amnesia, Alzheimer's disease, obesity, and hypertension.
BENEFITS:
Maintain stress level

Provide strength to the nervous system

Good in neurological problems

Anxiety

Loneliness

Insomnia

Depression

Negative emotions

Enhance concentration in studies and other work

Amnesia

Alzheimer's disease

Palpitations

Hypertension

Asthma

Obesity

Diabetes

Headaches
Ingredients:
Each 650 mg tablet contains:
Sarpgandha (Rauwolfia serpentina)  –  325mg
Brahmi(Bacopa monnieri)  –  162.5mg
Jatamansi(Nardostachys jatamansi)  –  162.5 mg
Dosage– 1 tab twice daily with plain water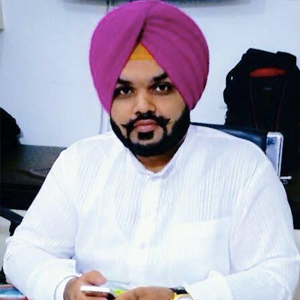 Vaidya Karanvir Singh is the younger Vaidya in Chandigarh Ayurved & Panchakarma Centre. He is the fourth generation in his family who is practicing as a general consultant in Ayurved & Panchakarma treatment at Chandigarh. In his practice, he had treated more than 1000 plus patients worldwide.
Article by Dr. Karanvir Singh (M.D in AYURVEDA, PANCHAKARMA FAGE) and reviewed by Vaidya Jagjit Singh (B.A.M.S)