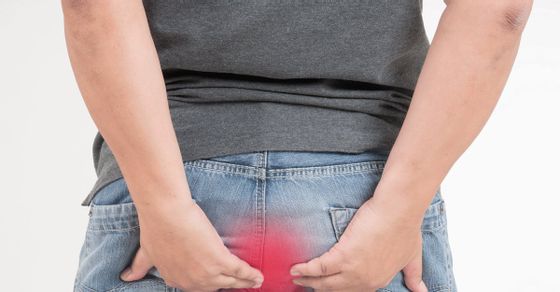 HOW TO CURE ANAL FISTULA WITHOUT SURGERY
DEFINITION
–
This is an infected cavity filled with pus near the anus or rectum. An anal fistula also known as fistula-in-ano is a small tunnel that tracks from an opening inside the anal canal to an outside opening in the skin near the anus. An anal fistula may be the results from a previous or current anal abscess or fistula can also occur without an abscess.

CAUSES –
If the glands inside the anus become clogged this may result in an infection. When the infection is serious, this leads to an abscess. Bacteria, feces, or foreign matter can also clog the anal glands and cause an abscess formation.

CLASSIFICATION
–
Fistulas are classified by their relationship to parts of the anal sphincter complex:
Superaficial fistula

Intersphincteric fistula, 

Transsphincteric fistula, 

suprasphincteric fistula

extrasphincteric fistula.



SYMPTOMS
Anorectal pain, 

Swelling, 

Fever and chills 

Rectal bleeding

Pus drainage near the anal opening 

Feeling tired and sick

Redness, soreness and itching around the anal opening
Goodsall rule for the management of fistulas –
Searching for a fistula tract opening in the anal canal, the Goodsall rule is helpful. this rule state that an external opening anterior to a transverse line is associated with straight radial tract into the anal canal, where external opening posterior to the transverse line follows a curved fistulous tract to the posterior mid line of rectal lumen. Horseshoe fistulas associated with anterior and posterior openings in the anal canal.
Diet recommendation in fistula-in-ano (aahar) –
It includes :
Cow milk, butter, buttermilk, wheat, ghee, rice, green vegetables and regular diet.
Avoid chilies, fried foods and constipating foods.
Lifestyle changes (vihaar)
Sitz baths with medicated warm water. 
Avoid constant sitting and excessive straining during defecation.
TREATMENT FOR ANAL FISTULA
Panchasakar Churan –

Panchsakar churna is a herbo mineral and purely ayurvedic formulation. It mainly works on your Vata and pitta dosha of your body. It can cure Chronic Constipation and help relieve symptoms of Acidity, indigestion, Belching and colic pain. It acts as a mild Laxative and reduces Bloating. It works very efficiently on a disease named IBS (Irritable bowel syndrome) which is very common nowadays that affects your day to day activities. CAC Panchsakar churna is 100% natural and pure.


Recommended Dosage –

Take 1 teaspoonful at bedtime with lukewarm water.
Triphala Syrup –

Triphala has been used in Ayurveda for many years to treat many diseases. As it is used to detoxify the body and also supports the immune system. It is the best anti-inflammatory, anti-bacterial, anti-viral properties. The syrup is made up of Bibhitaki, Haritaki, Amalaki. Each fruit is thought to positively impact's the body's three doshas.


Recommended Dosage

– Take 2 teaspoonful's thrice daily.



Arsh Care Tablet –

Arsh care tablet are pure Ayurvedic formulation. These tablets contains pure extract of Reetha Chhilka (Sapindus mukorossi) purified in Cow's milk. The herb used for formulation of these tablets show antioxidant, anti-inflammatory, laxative properties. It makes your stool soft and help prevent constipation. It is effective against bleeding piles and reduce the pain, burning sensation,irritation while defaecation, treat Fissures, Fistula.


Recommended Dosage –

Take 2 tablets twice daily.
Jatiyadi Ghrita Lepam –

It is the best ayurvedic herbal remedy that can be used externally to get relief from the swelling, redness, discomfort, itchiness of the piles. It is very effective in calming the imbalance pitta. This lepam is formed from Patola, Nimba patra, Tuttha, Jati patra, etc. It possesses excellent antimicrobial activity and is very effective in controlling piles and fistula.


Method of Application

– Apply the lepam on the affected area.



Kaishore guggulu Tablet –

Kaishore guggulu Tablet is a herbo- mineral 650 MG tablet. CAC Kaishore Guggulu tablet helps in balancing Pitta dosha in our body. Kaishore guggulu is an ayurvedic guggul formulation used for raised uric acid, Blood purification, mild to severe attacks of Gouty arthritis, inflammatory diseases, Wounds, Indigestion, Constipation, Loss of appetite, Diabetic carbuncles etc. Kaishore guggulu contains pure herbal ingredients such as Guduchi (Tinospora cordifolia), Amla (Emblica officinalis), Bibhitaki (Terminalia bellirica), Haritaki (Terminalia chebula), Shuddha Guggulu (Commiphora mukul), Shunthi (Zingiber Officinale), Kalimirch (Piper Nigrum), Pipali (Piper Longum), Vidanga (Embelia Ribes), Nisoth (Operculina Turpethum), Danti Mool (Baliospermum Montanum), Goghrita etc. These herbs helps in regulating metabolism, cleans out toxins from the body and boosts immunity.


Recommended Dosage

– Take 1 tablet twice daily



CURE ANAL FISTULA WITHOUT SURGERY –
Kshara Sutra is a minimal invasive Ayurvedic Parasurgical procedure in the management of Anorectal disorders.

It is a safe, sure and cost effective treatment for fistula-in-ano, haemorrhoids and other sinus diseases. 

This therapy has been described in Ayurveda by Sushruta, Charak and Vagbhata.
Preparation method of Kshara Sutra –
11 coatings of Snuhi latex,

7 coatings of Snuhi latex and Apamarga Kshara 

3 coatings of Snuhi latex and Haridra Churna. 

The pH of Apamarga Kshara Sutra is 9.72.
Application of Kshara Sutra –
Person with fistula-in-ano anaesthetized with local, spinal or general anesthesia.

Then a probe is passed through the external opening of the fistula to the internal opening in the anal canal 

Probe taken out through anal opening to outside along with a Kshara Sutra. 

Then both ends of the Kshara Sutra is tied up together. 

The Kshara Sutra is replaced by a new Kshara Sutra after an interval of 1week. 

The Kshara Sutra gradually cuts fistula and heals the tract. 

Finally the whole fistulous tract heals after cutting.
Mechanism of Kshara Sutra in Fistula-in-ano –
Kshara sutra cutting, curetting, draining and heal the fistulous track. 

It destroy and removes unhealthy tissue

Promotes healing of the track due to its caustic action. 

Controls infection by its microbicidal action. 

Separate debris and cleaning the wound. 

Facilitate drainage of pus in fistulous tract and help in healing. 

Cutting through the tissues and laying the track open
Advantages of Kshara Sutra Therapy
– 
Simple and safe, 

Cost effective,

Minimal recurrence rate, 

Systemic diseases are also undergoing in this procedure. 

No surgical complications like incontinence, stenosis and stricture are not occur.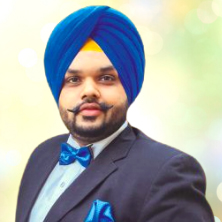 Dr. Vaidya Karanvir Singh is the younger Vaidya in Chandigarh Ayurved & Panchakarma Centre. He is the fourth generation in his family who is practicing as a general consultant in Ayurved & Panchakarma treatment at Chandigarh. In his practice, he had treated more than 1 Lakh Plus patients worldwide.
Article by Dr. Karanvir Singh (M.D in AYURVEDA, PANCHAKARMA FAGE) and reviewed by Vaidya Jagjit Singh (B.A.M.S)