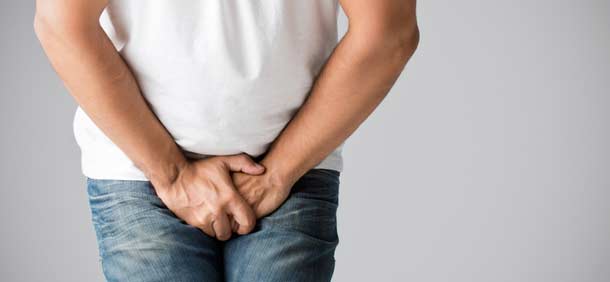 HOW TO GET RID OF PROSTATE INFECTION NATURALLY
OVERVIEW
:-
A prostate infection (prostatitis) occurs when  prostate and the surrounding area become inflamed. The prostate  gland  size like a walnut. 

It is located between the bladder and the base of the penis. The tube that moves urine from the bladder to the penis  runs through the center of  prostate.  

Several types of infections can affect the prostate. Some men with prostatitis faces no symptoms at all, while others  including  frequent  pain.
SYMPTOMS:-
Symptoms of a prostate infection vary depending on the type:- 
ACUTE BACTERIAL PROSTATITIS:-
Burning or pain during urination

Nausea and vomiting

Body aches

Inability to empty your bladder

Fever and chills

Pain in your abdomen or lower back
CHRONIC BACTERIAL PROSTATITIS:- 
Burning while urinating

Frequent or urgent urination

Pain around the groin, lower abdomen, or lower back

Bladder pain

Testicle or penis pain

 Having a weak urine stream

Painful ejaculation

UTI
TYPES OF PROSTATITIS:-
There are four types of prostatitis:-
Acute bacterial prostatitis:- This type of prostatis is the least common and lasts a short time. It can also be life-threatening if untreated. It is the easiest type of prostatitis to diagnose.
Chronic bacterial prostatitis:- Symptoms are less  severe and develop over several years. It's more likely to affect adult and middle-aged men and cause recurring urinary tract infections .
Chronic prostatitis, or chronic pelvic pain syndrome:- This condition  devlop pain and discomfort around the pelvicand groin region.It can affect men of all ages.
Asymptomatic inflammatory prostatitis:- The prostate is inflammed but there are no symptoms. It's  generally find out when a doctor is diagnosing another illness.
CAUSE:-
Some bacteria that lead UTIs can cause prostatitis. Some bacteria that  cause UTIs and prostatitis include:-
Proteus species

Klebsiella species

Escherichia coli
Some bacteria that cause STDs, like gonorrhea and , chlamydia can also lead acute bacterial prostatitis. Other conditions that can lead to acute bacterial prostatitis include:-
Urethritis, or inflammation of urethra

Epididymitis, or inflammation of epididymis

Phimosis, which is the inability to pull back the foreskin of  penis

Injury to  perineum, which is the area between  scrotum and rectum

Bladder outlet obstruction, which can occur due to an enlarged prostate or stones in bladder

Urinary catheters or cystoscopy
DIAGNOSIS:-
Several ways to dectect the infection like:-
Digital rectal examination(DRE)

Blood culture

Urine culture

Urodynamic  Test

Cystoscopy

Ultrasound

Prostate Biopsy
RISK FACTORS:-
Many people are more likely to get prostate infections. Risk factors can include:-
Using a catheter

An abnormality in the urinary tract

A current bladder infection or UTI

A history of prostatitis episodes

Injuries to the pelvis after undergoing procedures involving the urethra or prostate
NATURAL TREATMENT FOR PROSTATE INFECTION:-
Home remedies may help to reduce some symptoms, but they typically cannot washed off bacteria from the prostate. 
Home remedies can include:-
Drinking more water to help elliminate bacteria

Avoiding bladder irritants, like alcohol, spicy food and caffine.

Taking warm sitz bath

Using a warm pad to cure pain

Avoiding activities that irritate the prostate, involving Cycling, horseback riding, and anything involving very long  periods of sitting

Practicing some exercises to train the bladder
AYURVEDIC VIEW FOR PROSTATE INFECTION:-
In the science of Ayurveda, the prostate gland is situated in a bodily region that is governed by Apana vata, which also governs the colon, lower abdomen, the organs used for waste elimination and the reproductive system.

Due to the fact that  the prostate comes under the governance of the Apana Vata, we find that anything responsible for increasing the Apana Vata also subjects the prostate to pressure. 

This condition happens  when the vata vitiated in the region of bladder causes distension of bladder  and rectum.

In Ayurveda treatments for Benign Prostatic Hyperplasia include, maintaing the Apana Vata, a series of external Ayurvedic therapies involving Abhyanga, Chakra Basti.
AYURVEDIC TREATNENT FOR PROSTATE INFECTION:-
Internal detoxification called as vamana

Internal detoxification to remove the infection in the urinary tract

Cleaning and removing any kind of blockage in the urinary tract

Normalizing the function of the apana vayu

Toning up the functioning of the kidneys
DIET RECOMMENDATIONS (AAHAR):-
Stay hydrated by drinking plenty of water
Foods to avoid:-
Those that cause indigestion

Excess salt

Alcohol

Astringent foods

Excess ghee and oils

New grains (navanna)

Sour buttermilk

Meat, especially sea food
LIFESTYLE CHANGES (VIHAR):-
Dincharya that includes proper sleeping and waking patterns, good quality and time for sleep, sexual activities, and exercises

Avoid activities that lead to stress

Avoid performing excessive exercises

Avoid suppression of urges (vegavidharan
AYURVEDIC HERBS USED IN PROSTATE INFECTION:-
Varuna

Haldi

Shilajit

Kultha

Gokshur

Ashwagandha

Khadir
HOME REMEDIES FOR PROSTATE INFECTION:-
APPLE CIDAR VINEGAR:- Apple cider vinegar is very good for prostate. The unfiltered, raw apple cider vinegar has astringent properties, helping shrink the swollen prostate glands. It helps prevent complications of an enlarged prostate such as UTIs.
SOY:-

It maintains prostate health and protects against benign prostatic hyperplasia. A diet containing soy  can help for men against prostate diseases.

TOMATOES:-

  Tomatoes are one of the best natural remedies for enlarged prostate. They are rich in lycopene  that can help shrink the prostate.

BROCCLI:-

  It has a lot of phytochemicals and they are known for reducing the rate of prostate growth. Include broccoli and other cruciferous vegetables in  diet to naturally shrink the prostate.
SPECIAL CAC MEDICATION FOR PROSTATE INFECTION:-
Uric Care Tablets

Panchskar Churna

Kapha Balance Tablets

Kanchnar Guggul Tablets

Detox Premium powder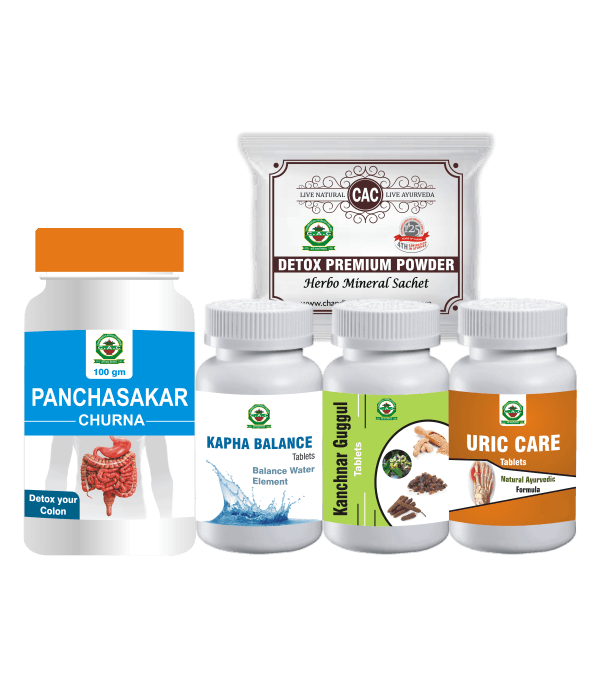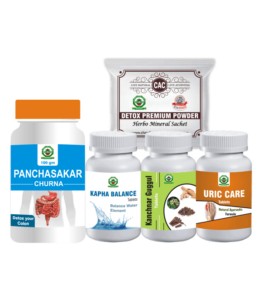 Prostate Care Kit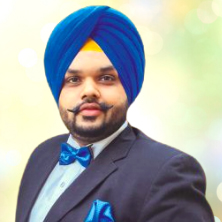 Dr. Vaidya Karanvir Singh is the younger Vaidya in Chandigarh Ayurved & Panchakarma Centre. He is the fourth generation in his family who is practicing as a general consultant in Ayurved & Panchakarma treatment at Chandigarh. In his practice, he had treated more than 1 Lakh Plus patients worldwide.
Article by Dr. Karanvir Singh (M.D in AYURVEDA, PANCHAKARMA FAGE) and reviewed by Vaidya Jagjit Singh (B.A.M.S)