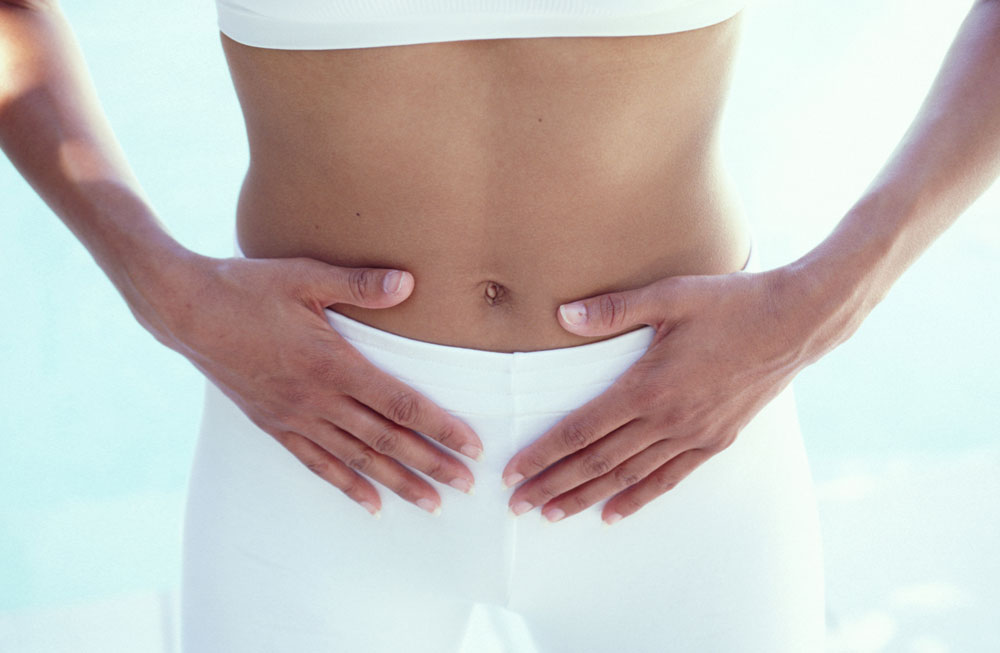 HOW TO GET RID OF UTERINE FIBROIDS WITH EFFECTIVE HERBAL REMEDIES
DESCRIPTION
UTERINE FIBROIDS 
Uterine fibroids is a noncancerous growths of the uterus 

It appears during childbearing years also called leiomyomas or myomas.

It not increased the risk of uterine cancer and almost never develop into cancer.

It is frequently found during general pelvic examination where doctor feel irregularities in the shape of uterus, and suggesting the presence of fibroids.

Small fibroids do not need treatment, but larger fibroids can be treated with medications or surgery.
CAUSES OF UTERINE FIBROIDS
The cause of uterine fibroids is not known. Hormones and genetics factors might make women more likely to get fibroids
Hormones

– Estrogen and progesterone are the hormones that make uterus lining thicken every month during menstrual. These hormones affect fibroid growth. Hormone production slows down during menopause stage, then fibroids shrink usually.

Genetics

– studies found that genetic differences between fibroids and normal cells in the uterus cause fibroids.

Other growth factors –

insulin-like growth factor play a role in fibroid growth. 

Extracellular matrix –

ECM makes cells stick together. Fibroids have more extracellular matrix than normal cells, which makes them fibrous. Extracellular matrix also keeps growth factors in it and cause cells to change.
SYMPTOMS
Many women have asymptomatic with the presence of fibroid it can be influenced by the location, size and number of fibroids. Women who have symptoms during the presence of uterine fibroid include:
Heavy menstrual bleeding

Bleeding between periods.

A feeling of fullness in lower abdomen/bloating.

Frequent urination

Pain during sex

Low back pain and leg pain

Pelvic pressure or pain

Constipation

Chronic vaginal discharge

Rarely does it cause acute pain when it outgrows its blood supply, and begins to die.
TYPES OF UTERINE FIBROID

Fibroids are generally classified by their location. 
Intramural fibroids – grow in muscular uterine wall. 

Submucosal fibroids – bulge into the uterine cavity. 

Subserosal fibroids – project outside of the uterus.
WHO IS AT RISK FOR UTERINE FIBROIDS?

There are several risk factors that can play a role in the development of fibroids. These can include:
Obesity and a higher body weight 

Family history of fibroids.

Not having children.

Early onset of menstruation 

Late age for menopause
DIAGNOSIS
Ultrasonography

Magnetic resonance imaging (MRI)

Computed tomography (CT)

Hysteroscopy

Hysterosalpingography (HSG)

Sonohysterography

Laparoscopy

Hysterosonography
AYURVEDIC POINT OF VIEW FOR UTERINE FIBROIDS
In Ayurveda, it is considered as Garbhashyagata (intrauterine) Granthi (encapsulated growth). 

Symptoms of uterine fibroid are similar to the condition "pradara" which is menorrhagia. 

It is usually develop before menopause.

It is caused due to an imbalance of Tridosha doshas, in particular, the kapha dosha. 

If there is bleeding it means the pitta is aggravated, 

The uterus being the spot of the apana vayu, a fault in the vata is implied.

CHANDIGARH AYURVED CENTRE

has herbal medicines for uterine fibroids such as

Kanchnaar Guggulu, Women Power Plus, Women Champion Syrup, Femine Care Tablet, Trikatu Tablet 

these medicine are very effective in treating imbalanced tridoshas specially kapha dosha in females.
CAC HERBAL TREATMENT FOR UTERINE FIBROID
Femine care tablets –

Femine care tablet is an Ayurvedic formulation that work on female reproductive system and make it healthy. Ghritkumari (Aloe Vera), Muramakki (Commiphora myrah), Sonth (Zingiber Officinale), Hara Kasis. These tablets shows antioxidant, anti-inflammatory and immune-modulator properties. These tablets helps to treat polycystic ovarian syndrome, endometriosis, amenorrhea, dysmenorrhea, uterine fibroids etc.


Recommended Dosage – Take 1 tablet twice daily.

Kanchnaar Guggul Tablets –

These are classical herbal tablets that are in use for cyst type of problems. The tablets relieve all the signs and symptoms related to uterine fibroids patients. Kachnaar Guggul tablets are prepared from Kachnaar (Bauhinia variegate), Shunthi (Zingiber officinale), Maricha (Piper nigrum), Pippali (Piper longum), Haritaki (Terminalia chebula), Bibhitaki (Terminalia bellirica), Amalaki (Emblica officinalis), etc that shows anti-inflammatory, analgesic, antioxidant, etc properties.


Recommended Dosage – Take 1 tablets twice daily with normal water.

Trikatu Syrup –

This herbal syrup is prepared from three ingredients like Long pepper (Piper longum), Black pepper (Piper nigrum), & Ginger (Zingiber officinale). Trikatu syrup reduces nausea, vomiting, loss of appetite related to uterine fibroid patients.


Recommended Dosage – Take 1 teaspoonful twice daily.

Women Champion Syrup –

Woman Champion is a pure herbal and ayurvedic formulation that is an effective tonic for women and helps to maintain their health. It balances all the doshas of the body and it also maintains the hormonal levels. It has Lodhra, Manjishta, Ashok chaal Punarnava, Shatavar, Bala, Daruharidra, Nagarmotha present in it that help the women in symptoms like mood changes, stress, headache and pain.


Recommended Dosage – Take 1 teaspoonful twice daily.

Women power plus tablet –

CAC woman power tablet is a complete health supplement for women which is best for female health and vital energy. It helps to build up the immunity. This is a pure herbo mineral product of the best quality herbs. The herbs used are Ashoka, Shatavari, anatmool, etc. These are herbs used since ancient times to maintain female health metabolism. It works well in the reproductive system and other health-related disorders. The extract of these herbs is used which provides multiple health benefits. These herbs have the potential to improve female health and libido.


Recommended Dosage – Take 1 tablets twice daily with normal water.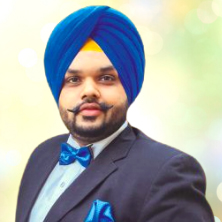 Dr. Vaidya Karanvir Singh is the younger Vaidya in Chandigarh Ayurved & Panchakarma Centre. He is the fourth generation in his family who is practicing as a general consultant in Ayurved & Panchakarma treatment at Chandigarh. In his practice, he had treated more than 1 Lakh Plus patients worldwide.
Article by Dr. Karanvir Singh (M.D in AYURVEDA, PANCHAKARMA FAGE) and reviewed by Vaidya Jagjit Singh (B.A.M.S)