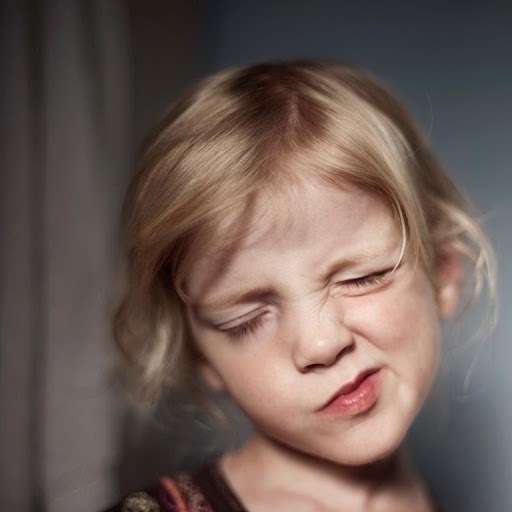 HOW TO HEAL TOURETTE SYNDROME IN AYURVEDA
OVRVIEW:
TOURETTE SYNDROME is a neurological syndrome that causes sudden movements or sounds called 

TICS

that they can't control

with onset in childhood

3 of every 1000 children have TOUTETTE SYNDROME

TOURETTE Syndrome is a disorder that causes unwanted sounds or repetitive movements and involuntary motor and vocal tics that cannot be controlled. 

TOURETTE'S linked to parts of the 

brain

, including an area called the BASAL GANGLIA which helps control body movements. 

In most cases, tics decrease during early adulthood and sometimes disappear completely many experience tics into adulthood an some people tics can become worse during adulthood

 
TOURETTE SYNDROME IN AYURVEDA:
According to Ayurveda, TOURETTE SYNDROME is caused with the aggravation of Vata dosha. 

When apana vayu (located in the lower region of body) is imbalanced (because in ayurveda the main root of any disease is weak agni) not able to do its normal functions then causes disturbances in the prana vayu and leads to weak agni (digestive fire) and majja dhatu (nervous tissue). 

Due to Weak agni it leads to the accumulate of toxic matter called "Ama" because of formation of ama in digestive system it aggravated the Vata dosha and that obstruct the channels of nerves and leads to neurological disorders.
SYMPTOMS OF TOURETTE SYNDROME:
Symptoms usually begin when a child is 5 to 10 years of age. Tics usually are worse during times depend upon the stressful or exciting phase 

Tics changes a lot over time symptoms might be appear, disappear, and reappear, these conditions are considered chronic.
MOTOR TICS 
Eye blinking

Head jerking

Neck movements

Swallowing

Lip twitching

Shoulder shrugging

Grimacing
VOCAL TICS 
Sniffing

Throat clearing

Barking

Humming

Repeating words

Simple motor tics –

Involve just one muscle group, such as eye blinking or grimacing.

Complex motor tics – 

Involve more muscle groups touch a body part or another person repeatedly. In rare cases have a tic that makes them harm themselves, such as head banging

sniffing or touching objects, hopping, jumping, bending, or twisting.

.

Simple vocal tics –

Throat clearing, sniffing, or grunting.

Complex vocal tics  
CAUSES OF TOURETTE SYNDROME: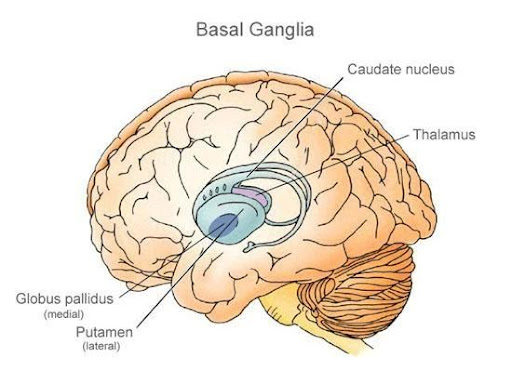 TOURETTE syndrome is due to abnormality in

BASAL GANGLIA

 

TOURETTE syndrome is a genetic disorder

Kids are between 5–9 years old and boys are more affected than girls 

It

happens during development in the womb.
COMPLICATIONS IN TOURETTE SYNDROME:
Having TOURETTES Syndrome will usually come with other conditions such as:

Attention-deficit hyperactivity disorder (ADHD)

Obsessive-compulsive disorder (OCD)

Learning disabilities

Sleep disorders

Depression

Anxiety disorders
TEATMENT OF TOURETTE SYNDROME:
There is no cure for TOURETTE syndrome some medication and behavioral therapy helps with cure tics

Educating the community about  tic disorders can increase support for children with tics and reduce teasing and stress.

Medication that blocks dopamine 

Tics get worse during times of stress or excitement and better when a person is calm or focused on an activity.

Psychotherapy can help individuals cope with the disorder and deal with accompanying problems or condition

PHYSOLOGIST educating care of the child about TOURETTE Syndrome and also helps a person to manage the social and emotional problems that can occur with TOURETTE Syndrome.

Behavioral Treatments

Improving reading and writing difficulties.

Get support

. family, friends, can help you meet the challenges of TOURETTE'S

Stay active.

 Play sports, paint,  These activities will mind off your symptoms.

Relax.

 book reading, music , meditate,

yoga

to soothe and calm the mind

Educate yourself

. Learn everything about your condition to cope up with the symptoms yourself
CAC MEDICATIONS FOR TOURETTE SYNDROME:
NERVE PLUS TABLET:
Nerve up tablet has anti-bacterial, anti-inflammatory, antioxidant, and immune- modulator properties ingredients are very beneficial for tourette syndrome 
Recommended Dosage – Take 1 tablet twice daily.
BRODLEY SYRUP
This syrup consist ingredients helps to improves memory brodley syrup beneficial in tourette syndrome.
Recommended Dosage: Take 2 teaspoonful twice daily.
NERVE UP TABLET
Nerve up tablets balance the vata dosha It reduces kapha dosha. It shows effective results in improving the central nervous system. 
Recommended Dosage– Take 1 tablet twice daily.
BRAIN RELAXANT CHURNA:
This churna normalizes the nerve cell functions and supports brain function herbs in this maintains the overall performance of the nervous system.
Recommended Dosage: Take 1 teaspoonful twice daily.
VATA BALANCE TABLET:
It balance the Vata doshas without aggravating Pitta or Kapha doshas. 
Recommended Dosage– Take 1 tablet twice daily.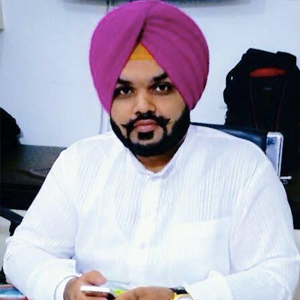 Vaidya Karanvir Singh is the younger Vaidya in Chandigarh Ayurved & Panchakarma Centre. He is the fourth generation in his family who is practicing as a general consultant in Ayurved & Panchakarma treatment at Chandigarh. In his practice, he had treated more than 1000 plus patients worldwide.
Article by Dr. Karanvir Singh (M.D in AYURVEDA, PANCHAKARMA FAGE) and reviewed by Vaidya Jagjit Singh (B.A.M.S)