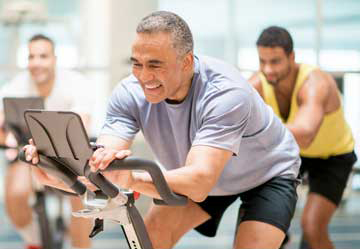 HOW TO REMAIN YOUNG FOREEVER
Everyone wants to always look young. In the desire to look younger, people do not know what efforts do. However, if a healthy lifestyle is adopted, then age remains nothing but just a number. At the same time, a spoiled lifestyle makes you old before age.
Get involved in eating fat
The wrong thinking for fat remains among the people. People have a belief that this makes a person fat and unscrupulous. Rather, according to experts, fat is also essential for bone health. Just keep in mind that this fat does not accumulate extra in your body.
Drink plenty of water
Everyone must drink 3-4 liters of water in a day. Make a habit of drinking water forever, because it is very helpful for the smooth functioning of the organs in the body. Drinking water also keeps the stomach clean and it is also very helpful in the prevention of many other diseases.
Increase stamina
If your stamina is good then you will not have any physical problem till long life. For this, include things like eggs, cheese, beans, pulses in the daily diet. To increase stamina, you should do light exercise regularly. Walk and run daily.
Improve meal timing
No matter how busy you are, never miss a meal. Never miss breakfast. Keep such things in the food from which the body gets all the necessary nutrients. Eat food on time. Keep a gap of 2 hours between sleeping and eating.
Everyone wishes that the young look should always be maintained. In such a situation, your diet will help more than cosmetics. Know what things you eat to become Young Forever
Everyone wishes that the young look should always be maintained. In such a situation, your diet will help more than cosmetics. Know, by eating which things you can become Young Forever:
Protein rich healthy diet helps you a lot in building muscles, but at the same time, a lot of fat also increases on the body. Too much fat can also lead to the problem of wrinkles later. In such a situation, if you take fruits and vegetables rich in anti-oxidants, then you will get double benefit. Not only will you get protein from them, but you will also avoid fat. You know, about such foods that help keep you young.
Eat only wheat bread
In the middle age, people whose waist size increases a lot, because of this, there is more use of flour in the food. According to an American research, the chances of increasing the waist circumference of those who eat other food are more than those who eat only wheat bread.
Fish will make young
Fish is a great source of the protein leptin. It acts like a hormone in your body and prevents you from overeating by controlling your appetite. Especially oily fish like salmon are rich in omega 3. It helps a person of any age to fight wrinkles. This is the reason why people like to eat fish to stay young.
Moisturizer is a must
As you age, the skin starts getting dry. Actually, the body's oil glands reduce the production of natural moisturizers. In this case, the skin becomes more dry. If you want to keep your skin always perfect, then you have to use nuts, seeds and olive oil.
Avoid biscuit-bread
Once you complete the age of 30, your body needs less calories than before. However it is not difficult to do so. For this, you have to avoid eating biscuits with tea only when you wake up in the morning or you will have to control taking extra bread slices during breakfast.
Snacks to avoid
Breakfast, lunch and dinner are still fine, but the real problem is to have snacks in between. If you want to keep yourself looking and attractive, you'll have to avoid ice cream, chips, chocolate and soft drinks other than fixed meals.
Despite the age of some people, they look very old from the face. Because wrinkles and fine lines start appearing on their face, which makes their age appear more. In such a situation, you can follow some tips to make yourself look younger. With the help of which it is easy to show the age of your skin.  
The first signs of aging are visible on the face (Tips to look younger naturally). Wrinkles and fine lines are just like evidence of skin aging. So, at the same time, despite the age of some people, they appear very old from the face. In such a situation, you can follow some tips to make yourself look younger. With the help of which it is easy to show the age of your skin. 
Wrinkles Home Remedies: Lavender oil reduces wrinkles, will use lavender oil like this, so you will always look young.
Healthy Diet:
As diet itself plays the most important role in making and spoiling the health of our body. That is why, it is also important to adopt a healthy diet to look young and young (Tips to look younger naturally). Choose a diet for yourself that includes green vegetables, green tea and nuts. Actually, they all contain anti-oxidants. Which enhance the processes associated with making the skin appear healthy and young. As a result, your skin looks youthful.
Vitamin C not only enhances immunity but also beauty, read here how to make homemade face pack rich in Vitamin C and its benefits

Tips for anti-aging skin: Anti-aging properties are present in Mogra flowers, in these ways they can be used in skin care

Dry Patches on Skin: To reduce dry skin patches, apply curd, your skin will glow in winter
Drink water frequently:
Drinking plenty of water benefits both the body and the skin. With this, not only your body remains healthy. Rather, your skin remains fresh and glowing. (Tips to look younger naturally)
Avoid stress:
Stress or tension reduces the beauty of a person's face. Which works to make people look old before their age. So, take measures to protect yourself from stress. Exercise, practice meditation. Massaging with natural oils is also beneficial. Exercising increases stamina and massage improves blood-circulation in the body. This makes it easier to control stress.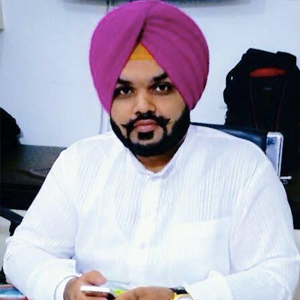 Vaidya Karanvir Singh is the younger Vaidya in Chandigarh Ayurved & Panchakarma Centre. He is the fourth generation in his family who is practicing as a general consultant in Ayurved & Panchakarma treatment at Chandigarh. In his practice, he had treated more than 1000 plus patients worldwide.
Article by Dr. Karanvir Singh (M.D in AYURVEDA, PANCHAKARMA FAGE) and reviewed by Vaidya Jagjit Singh (B.A.M.S)