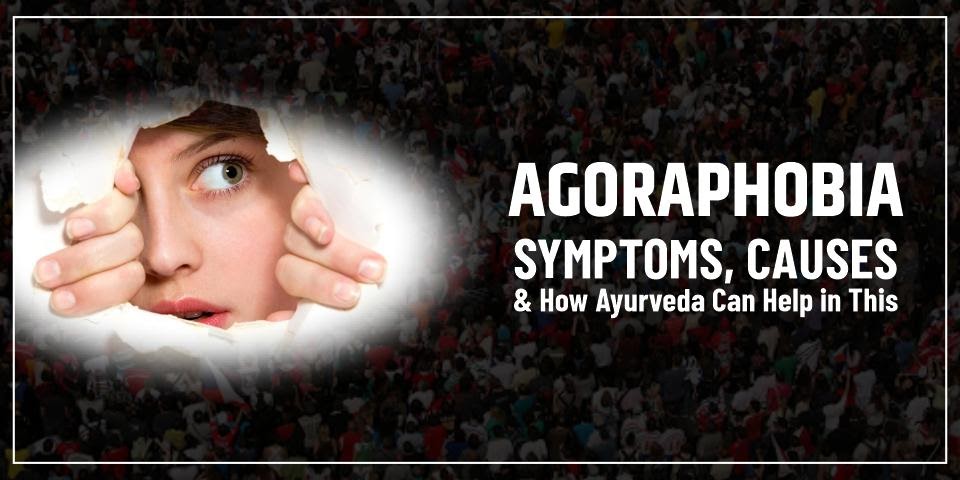 HOW TO TREAT AGORAPHOBIA IN AYURVEDA?
What Is Agoraphobia?
Agoraphobia is an anxiety disorder in which you fear and avoid places or embarrassing situations where you might feel panicked, trapped, helpless, or embarrassed. 
You might panic or worry when you standing in line, leaving home, using public transportation (buses, trains, ships, or planes), being in a crowd, or being in open or enclosed spaces and simply Being outside their home  etc.
1-3% of the population suffering from Agoraphobia, It is more common in women as it is men.
SYMPTOMS OF AGORAPHOBIA-
Physical symptoms of agoraphobia can include-
Increased

heart

rate

Chest pain

Feeling helpless

Racing heart

Feeling sick

Upset stomach

Excessive

Sweating

Trembling and shaking

Depending too much on others

Rapid breathing

Nausea

 or 

diarrhea

Problem in swallowing

Feeling 

faint

or

Dizziness

  

Cognitive symptoms of agoraphobia

Afraid to be alone at home

Afraid to leave home 

A tingling sensation and lack of sensation

Intense fear and disorientation

Feeling cold or sudden flashes

Fear of being alone at  home

A general feeling of dread

Loss of sanity and control

Uneasiness, dry mouth

light-headedness

Fear of death and panic attack

Afraid to be in the crowd
CAUSES OF AGORAPHOBIA-
PANIC DISORDER-
 The exact cause of panic disorders is not properly understood, some psychological and biological factors may be involved.
FIGHT OR FLIGHT' REFLEX-
your body's natural "fight or flight" reflex  is closely associated with panic disorders 

Fight or flight reflex is a way of preparing itself for a stressful and dangerous situations.
PSYCHOLOGICAL FACTORS-
There are some Psychological factors that increase risk of developing agoraphobia.
Misuse of Alcohol 

Misuse of drugs

Sexually abused

Post traumatic stress disorder

A previous history of psychic illness like anorexia nervosa, anxiety and depression etc.

Experiencing a stressful event such as losing job or divorce.
AGORAPHOBIA TREATMENT IN AYURVEDA-
chandigarh Ayurved Centre (CAC)  provide the best quality pure herbal and natural treatment for agoraphobia. The herbal remedies which are used for Ayurvedic Treatment for Agoraphobia are 100 % safe to use and they have no side effects on the body.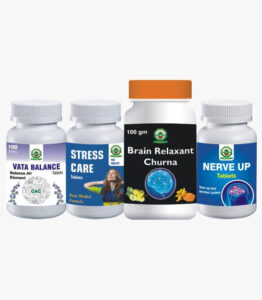 Agoraphobia Care Kit
INGREDIENTS –
Abhrak bhasma   

Ras sindoor   

Praval pishti

Shankh bhasma    

Shudha Kuchala (Strychnos nux-vomica)  

Shudha shilajeet (Asphaltum punja- bianum) 
BENEFITS- 
Speed up physical and mental processes.

Respiratory stimulant

Producing sudden and involuntary muscle contractions.

Prevents periodic returns of the disease.

Nerve up tablets is helpful in balancing the vata dosha. 

It also reduces kapha dosha, and acts as nervine stimulant.

It improves the funtiong of central nervous system.

This tablet helps in the symptoms related to Alzeihmer patient.
Recommended Dosage– Take 1 tablet twice daily.
STRESS CARE TABLET-
INGREDIENTS-
Sarpgandha (Rouwolfia serpentine) 

Brahmi (Bacopa monnieri)

Tagar

(

Valeriana wallichii)

Jatamansi

(

Nardostachys jatamansi)
BENEFITS-
Maintain stress level

Provide strength to the nervous system

Best remedy for neurological problems

Helpful in stress, anxiety and depression

Negative emotions

improve concentration power

Cures Amnesia and Alzheimer's disease.

helps to increase the mental and physical performance.

Treats life modification diseases like Asthma, Obesity, Diabetes and Hypertension etc.
Recommended Dosage: Take 1 tab twice a day with normal water.
BRAIN RELAXANT CHURNA-
INGREDIENTS-
Amla (Emblica officinalis)

Atmagupta (Mucuna pruriens)

Sonth (Zingiber officinale)

Pippali (Piper longum)

Marich (Piper nigrum)

Haldi (Curcuma longa)

Bala (Sida cordifolia)

Suddha Gandhak

Lauha Bhasma
BENEFITS-
This churna normalizes the nerve cell functions and supports the brain function.

Maintain blood sugar level

Anti microbial and Anti depressant property

Cure Insomnia

Increase Haemoglobin levels

Improve digestion

Also useful in Ulcerative colitis

Great Nerve tonic

Strengthen immune system

It maintains the overall performance of the nervous system.
Recommended Dosage: Take 1 teaspoonful twice a day with milk or plain water.
VATA BALANCE TABLET-
INGREDIENTS-
Amlaki- (Phyllanthus emblica) 

Vibhitaki- (terminalia bellirica)

Haritaki (Terminalia chebula)

Pippali (Piper longum)

Kalimirch (Piper nigrum)

Shaunthi (Zingiber officinale)

Giloy (Tinospora cordifolia)

Nirgundi (Vitex negundo)

Vatsnabh (Aconitum ferox)
BENEFITS-
Helps to pacifies Vata doshas without aggravating Pitta or Kapha doshas

Treats Vata disorders such as paralysis, Parkinson and bone deformities etc.

Vata balance tablet keeps calm and stress-free mind.

Promotes healthy digestion by vata balancing

Improve absorption and and supports proper eliminataion

Increase digestive fire

it is an amazing formula for the Vata season (varsha ritu)

Lubricates intestines

support overall health and well-being 
Recommended Dosage – Take 1 tablet twice a day with normal water.
WE CAN MANAGE AGORAPHOBIA WITH LIFESTYLE CHANGES-
Exercise regularly 

Avoid alcohol and drugs 

Avoid tto much intake of caffeine (coffee, tea and soda,).

Take a healthy and well-balanced diet

Practice breathing exercises.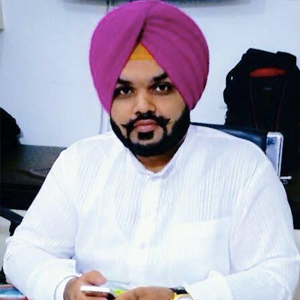 Vaidya Karanvir Singh is the younger Vaidya in Chandigarh Ayurved & Panchakarma Centre. He is the fourth generation in his family who is practicing as a general consultant in Ayurved & Panchakarma treatment at Chandigarh. In his practice, he had treated more than 1000 plus patients worldwide.
Article by Dr. Karanvir Singh (M.D in AYURVEDA, PANCHAKARMA FAGE) and reviewed by Vaidya Jagjit Singh (B.A.M.S)