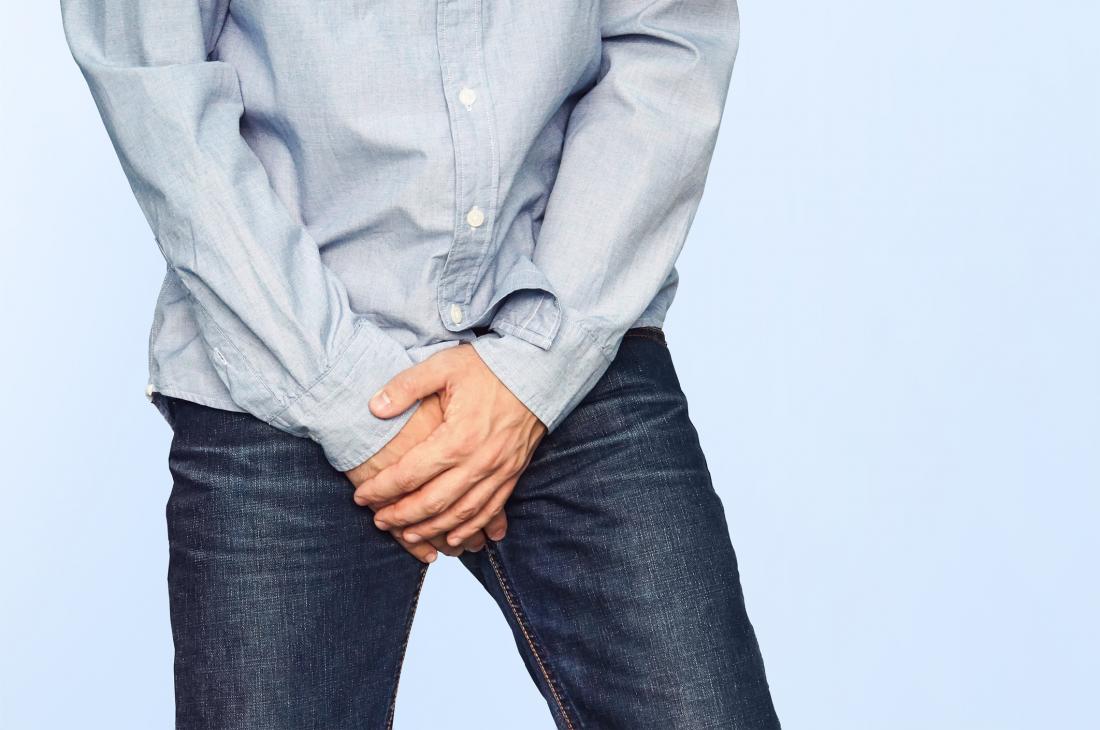 HYDROCELE
Hydrocele is a problem that occurs in the testicles of men, in which fluid or water collects around the testicle. Due to hydrocele, pain in the testicles also starts. When the testicle fills with water, the size of the testicle also increases. Filling of water in the testicles can also prove to be fatal, if its symptoms are not recognized and treated on time. When the water gets filled too much, the testicles can also burst, this can also lead to the death of the victim. This problem can occur in men at any age. Hydrocele is very common in children.
CAUSES OF HYDROCELE
Birth problem or any disorder

Hydrocele due to inguinal hernia

Fluid build-up near the testicles

Swelling and bruising

Any type of infection in the testicle
SYMPTOMS
Pain in the testicles

– This is the main symptom of hydrocele, in which there is sudden pain in the testicle of a man. Many times this pain subsides by drinking water or taking other measures, but after some time this pain starts again and in that case the man needs to take pain-relieving medicine

Swelling of the testicles

– Another symptom of hydrocele is swelling of the testicles. In this condition the size of the testicles of the male increases.

Difficulty in walking

– If a person has difficulty in walking, then he should immediately contact the doctor as it can be a sign of hydrocele.

Difficulty in sitting

– When the problem of hydrocele increases a lot, then the man also has difficulty in sitting.

Enlargement of the testicles

– Many times it has been seen that the size of the testicles of a man suffering from hydrocele increases, this is mainly due to swelling in the testicles.
TYPES OF HYDROCELE
Communicating Hydrocele

–

It has an opening called the circulatory system in the abdominal cavity. That

opening allows abdominal fluid to flow through the scrotum. If the incision is not treated and does not go away on its own, it becomes

an inguinal hernia.

Non-Communicating Hydrocele

– A non-communicating hydrocele is painless and less severe than the other. The fluid is absorbed in about 1 or 2 years.
CAN HYDROCELE GO AWAY ON ITS OWN
Although there are no medications involved in the treatment of hydrocele, it can be treated using some other methods such as surgery. However, in the case of infants, such a condition may get better on its own without any treatment. This usually happens when the baby is 6 to 12 months old. If in any case, when it heals on its own, a surgery is preferred for the treatment which is much preferred to avoid further complications.
HOW ARE HYDROCELES DIAGNOSED?
To diagnose hydrocele, the doctor performs some physical tests:
The tenderness of the scrotum will be checked by the doctor.

To check for hernia, pressure is applied to the abdomen and scrotum.

If a hydrocele is diagnosed, the testicle is surrounded by a transparent fluid.

Blood and urine tests also help determine infection in children.

Ultrasound also helps to rule out hernia, scrotal swelling, and testicular tumors.
WHAT HAPPENS IF HYDROCELE IS NOT TREATED?
There are basically two types of hydrocele i.e. non communicating and communicating. The non-communicable type is usually less harmful because its size does not increase and remains almost constant. On the other hand, the circulatory type hydrocele is more harmful and can lead to serious complications like inguinal hernia if left untreated.
HOW TO PREVENT HYDROCELE?
In men, hydrocele is a common health problem with swelling in the scrotum. It is usually more common in infants than in adults. There is no way to prevent this condition in infants, although it is possible to do so in adults.This can be prevented by protecting the scrotum and testicles from any risk of injury. When performing in contact sports, certain protective measures such as athletic cups may be used.
HOW TO TREAT HYDROCELE WITHOUT SURGERY?
Hydrocele is one of the most prevalent diseases in babies. It persists for a year but eventually goes away. But it can come back later in life at any age. If it doesn't get better on its own, you may need to have surgery. Apart from surgery, these things can also be done to get rid of it – 
Fruit Fast

– It helps in flushing out the toxins from the body. Eating fresh fruits for eight days can help the hydrocele to heal. Instead of eating fruits, you should consume fruits like smoothies or juices.

Healthy living

– Although fruit fasting can make you feel tired, exercising will keep you active. The stress level is also reduced by doing meditation and it can be cured without surgery.

Avoiding Constipation

– Constipation is not good for this. The stress of constipation actually makes your scrotal swelling worse. Things like alcohol, caffeine and tobacco should be avoided.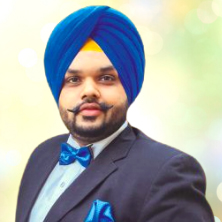 Dr. Vaidya Karanvir Singh is the younger Vaidya in Chandigarh Ayurved & Panchakarma Centre. He is the fourth generation in his family who is practicing as a general consultant in Ayurved & Panchakarma treatment at Chandigarh. In his practice, he had treated more than 1 Lakh Plus patients worldwide.
Article by Dr. Karanvir Singh (M.D in AYURVEDA, PANCHAKARMA FAGE) and reviewed by Vaidya Jagjit Singh (B.A.M.S)