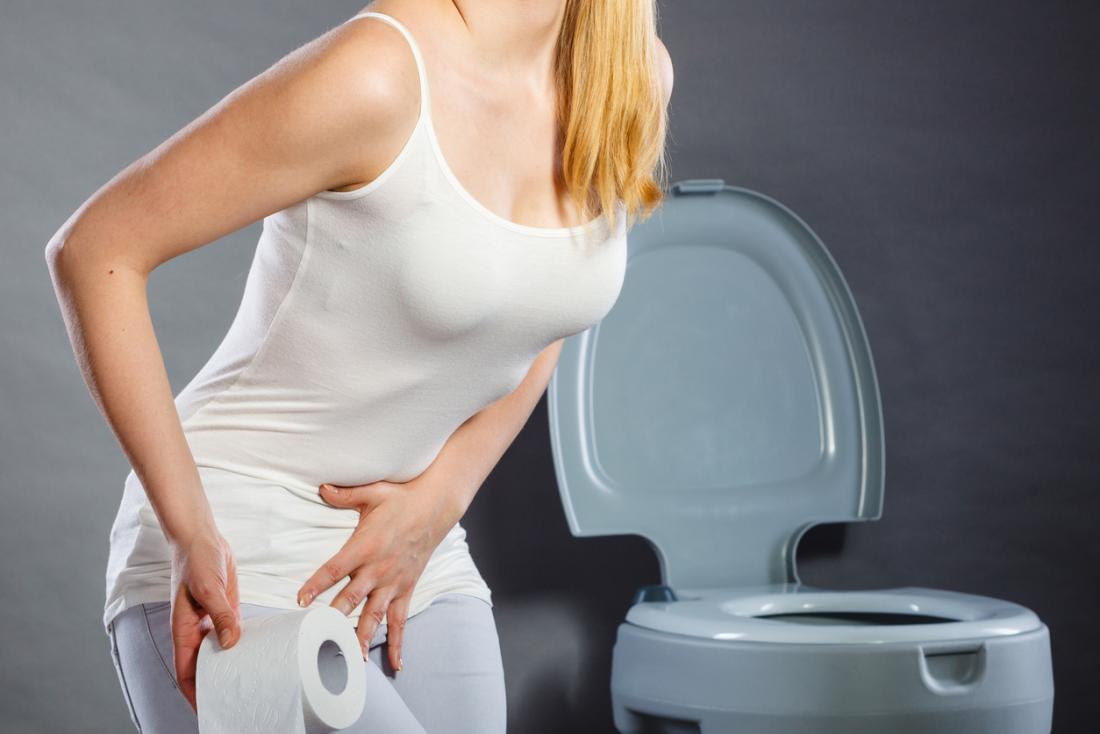 What is Cystitis?
Interstitial Cystitis Ayurveda – In cystitis, there is a problem of swelling, redness and irritation in the bladder and urethra. Bladder infection is a disturbing condition. Burning problem occurs during urination. This condition is also called UTI. Bladder infection can be painful and painful. This problem also reaches the kidneys.
How common is Cystitis?
Cystitis can happen to anyone, but it is more common in women than men. Females have smaller urethra, which makes it easier for bacteria to reach the bladder. Sometimes cystitis can be chronic (a recurring condition) and it becomes difficult to treat. If you pay attention to the risk of the disease then it can be managed. Please discuss with your doctor for more information.
Symptoms of cystitis
Pain and burning sensation while urinating

Pain or pressure in the lower abdomen

Smell in Urine

Blood in urine

Need to go constantly to urinate

Mild fever
When should I see my doctor?
If you are showing signs of kidney infection then you should contact your doctor.
Aching back

Chills and fever

Vomiting

Restlessness after taking medicine

Recurrent infection
Contact your doctor immediately if you have frequent urination or have pain in the lower abdomen. You may have had a UTI problem before. Symptoms may vary if there are two problems. 
Risks of cystitis
Some people are more likely to have a bladder infection. Women are more susceptible to this infection. This can be seen by combining it with physical anatomy. Females have smaller urethra, which makes it easier for bacteria to reach the bladder.
The risk of UTI is higher in women who take birth control medicines.
In women who are undergoing monopause, hormone levels change. They are more prone to this infection.
Other risks in both men and women
Interfere with urine flow. This condition can be caused by a stone in the bladder or, in men, an enlarged prostate.

Changes in the immune system. Sometimes a condition can occur during diabetes, HIV infection or cancer treatment. A depressed immune system can cause such a situation. Viral infection may also occur in some cases.

Prolonged use of bladder catheters may increase bacterial infection as well as damage to bladder tissue.
How is cystitis diagnosed?
If you are seeing symptoms of cystitis, talk to your doctor soon. After seeing your signs and symptoms, the doctor will do some tests like,
Urine analysis
For a suspected bladder infection, your doctor may ask for a urine sample to determine if your urine contains bacteria, blood, or pus. If so, he may request culture of urinary bacteria.
Cystoscopy
During this test, your doctor inserts a thin tube (with light and camera attached) through the urethra with the help of a cystoscope. Symptoms of infection are seen in urinary tract. During this time, the doctor may also remove a small piece of tissue for biopsy.
Imaging
Imaging testing is not usually necessary
AYURVEDIC VIEW IN INTERSTITIAL CYSTITIS
Interstitial Cystitis Ayurveda – According to Ayurveda, interstitial cystitis is caused due to the aggravation of the Vata and Pitta dosha (two of the three doshas). Vata governs all the movements in the body and mind. Vata is cold, mobile, subtle, light and dry in nature. Apana Vata is a sub-dosha of Vata which is mainly responsible for interstitial cystitis.
This subtype of Vata dosha, i.e. Apana Vata is mainly found in the lower pelvic region and controls the elimination of the urine, stool, menstrual blood, and reproductive fluids.
Pitta dosha is also involved in its causation which symbolizes fire or heat. 
Interstitial Cystitis Ayurveda
Aggravated Vata dosha manifests as pain and aggravated Pitta dosha as a burning sensation. Imbalance or aggravation of these doshas results in accumulation of the toxins in the body which leads to pain, burning sensation, and frequent urination. In Ayurveda, interstitial cystitis is known as 'Ushna Vata'.
Chandigarh Ayurved centre provides you the best natural and herbal remedy "INTERSTITIAL CARE (IC) care kit" which cures the disease in a natural way. It mainly affects the root cause of the disease and helps in curing the disease. The continuous use of this kit shows a proven result.
ALL PRODUCTS DESCRIPTION IN DETAIL:
Liver Care Tablet
The Liver care tablet of CAC is a herbo mineral pure ayurvedic formulation. It mainly works in balancing pitta doshas. liver care tablet consists of ingredients like Kalmegh (Andrographis paniculata), Kutaki(Picrorhiza kurroa), Bhumi amla( Phyllanthus niruri), Giloy(Tinospora Cordifolia), Yavakshar( Hordeum vulgare), Imli Kshar( Tamarindus indica), Mukta Shukta pisti etc. Its main function is to improve the circulation of blood. it works against burning sensation of urine, removes urinary infection and other inflammatory conditions.
Dosage: Take one tablet twice daily with plain water after a meal.
UTI Care Tablet
It's a 650 mg pure herbo mineral ayurvedic formulation. it treats the root cause of diseases without any side effects. Along with the UTI problem and interstitial cystitis it also treats problems related to kidney, urinary bladder, urethra and ureters. it consists of ingredients like Yavakshar (Hordeum vulgare)   -200 mg, Kalmi Shora (Potassium nitrate) -150 mg, Nuashadar (Ammonium chloride) -150 mg, Swarna Gairik (Red ochre) -150 mg. It removes the kidney stones, renal colic, painful micturition, hypertension, and burning sensation during the passage of urine. It has antioxidant and anti -inflammatory properties. Also useful in dysuria, pelvic pain, urine incontinence, foul odor, etc.
Dosage: take 1 tablet twice daily with plain water after meal.
Trikatu Syrup
Trikatu syrup is pure ayurvedic formulation comprises of mainly three herbs such as Pippali (Piper longum), Shunthi (Zingiber officinale), & Marich (Piper nigrum). The main function of trikatu syrup is it removes excess of Kapha doshas and supports the respiratory system, help to reduce body weight, reduce infection and hence detoxifies the body. It has anti-inflammatory, analgesic and antioxidant properties. It boosts metabolism and works in dysuria, painful micturition, and reduce inflammation of the kidney occurs due to any diseases. It is free from chemicals, additives, colors and fillers.

Dosage: 2 tsp twice daily before a meal.
Detox Premium Powder
It is purely a herbal formulation that helps to reduce inflammation and burning sensation caused due to UTI infection. It has an anti-inflammatory action. It also helps to remove toxins due to its antioxidant properties. It comprises of  Moti Pishti, Parwal Pishti, Shukta Pishti, Giloy Satav, Kamdudha Ras, Jahar Mohra, Akik Pishti, Gandhak Rasayan, Tal Sindoor, Shankh Bhasma, Sutshekhar Ras, Sudhyog Tab, Shwet Parpati, Yavakshaar. It has an antibacterial action and provides cooling and calming effect to the body.
Dosage: Take one sachet twice a day with normal plain water.
Sheet dhara
It is pure herbo mineral ayurvedic formulation which works on doshas of the body especially pitta doshas. It mainly consists of herbs like Ajwaion, Kapur (camphor) and Mint leaves that provide a cooling effect and helps to reduce burning sensation during micturition. it also controls mood swings, bloating and nausea.
Dosage: Take 1/2 or 1 teaspoon of sheet dhara twice daily empty stomach.
Diet and Lifestyle Advice for Interstitial Cystitis Patient
Food to be avoided-
Cheese and heavy cream

Chocolates

Ice creams

Fat meats

Deep fried foods

Packaged drinks and alcohol

Avoid sugary drinks and juices of citrus fruits.
Food that Can Be Taken-
Fresh fruits and green vegetables (Spinach should not be taken/ Fenugreek can be taken)

Nuts like almonds

Green Sprouts

Grilled fish

Boiled Chicken

Egg white
Boil few leaves of Tulsi (Basil) for 15 minutes in a cup of water. Mix some honey in it and take this mixture two times a day. This helps to relieve symptoms of interstitial symptoms.

Mix one cup of fresh yogurt with one teaspoon of Isabgol (Psyllium husks) and take it one hour after dinner.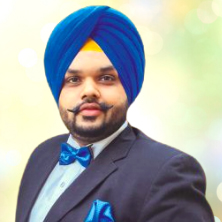 Dr. Vaidya Karanvir Singh is the younger Vaidya in Chandigarh Ayurved & Panchakarma Centre. He is the fourth generation in his family who is practicing as a general consultant in Ayurved & Panchakarma treatment at Chandigarh. In his practice, he had treated more than 1 Lakh Plus patients worldwide.
Article by Dr. Karanvir Singh (M.D in AYURVEDA, PANCHAKARMA FAGE) and reviewed by Vaidya Jagjit Singh (B.A.M.S)