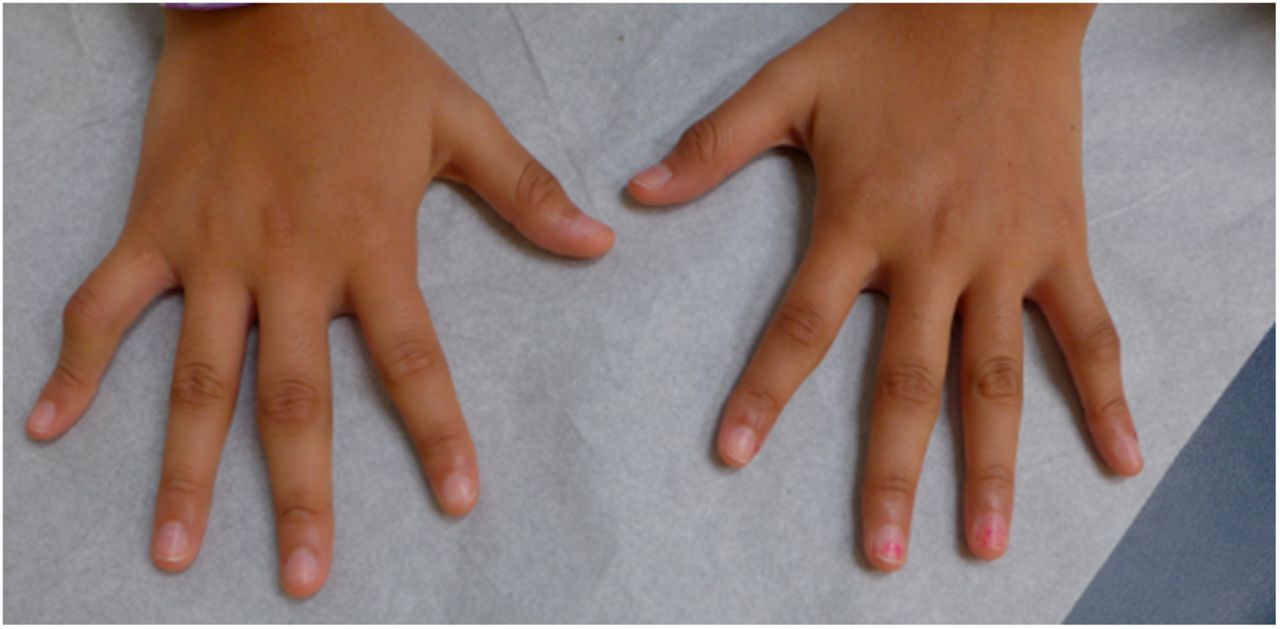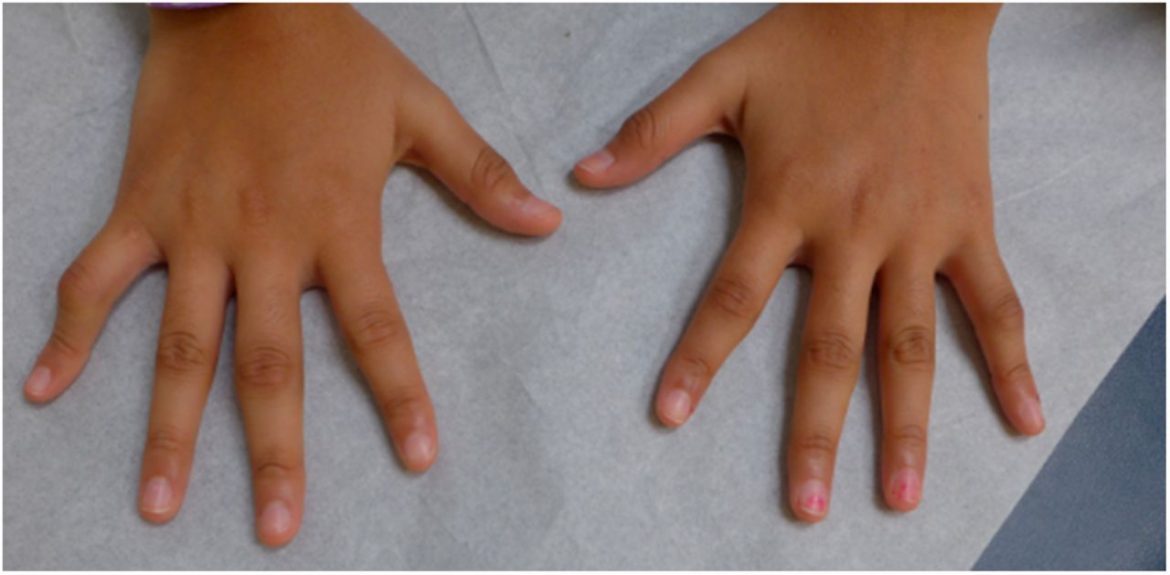 Juvenile arthritis is a disease in which synovium inflammation (inflammation) occurs in children 16 or younger. The synovium is a tissue within the joints that helps them function properly. Juvenile arthritis is an autoimmune disease. That is, the immune system present in the body that prevents the attack of external bacteria. The reason for this and the possibility of treatment also depends on the immune system present within the body. 
Juvenile arthritis cases are increasing worldwide. Tragically, doctors and researchers are yet to know the reason for this. Therefore, in order to spread awareness about it, July has been declared as Juvenile Arthritis Awareness Month. 
So far no clear reason has been revealed. Researchers have termed it as idiopathic disease, the cause of which has not yet been explained to them. Some genetic, some infection and some environmental causes are responsible for this.
Rheumatologists identified mainly three types of Juvenile idiopathic arthritis
Oligoarticular

Polyarticular 

Systemic onset 
The international league of association for rheumatology (ILAR) classification for JA also includes 3 other types like enthesitis-related JIA, Juvenile psoriatic arthritis, and differentiated arthritis. The evaluation rules out other causes of arthritis including post-infectious arthritis, Lyme arthritis, Septic arthritis, reactive arthritis, and others. JA subtypes can be done with respect to clinical, demographic, and genetic features. Systemic JA is considered an autoinflammatory disease, but other types of JA are considered autoimmune diseases.
Oligoarticular JA: 

Children with Oligoarticular JA are at increased risk of developing Uveitis (chronic eye inflammation), which is gradual, insidious, and often only found when especially looked for an eye examination. Sometimes, the adolescents will present with overt eye symptoms such as eye redness, pain, photophobia and change in vision. Children with a positive test for antinuclear antibody (ANA) are at highest risk of developing eye inflammation.

Polyarticular JA:

In polyarticular JA, the joint swelling is found in five or more joints especially small joints of hands along with weight-bearing joint, and disease onset should be six months of age. Polyarticular JIA has two classic age ranges: 1-6 years of age and 6-11 years of age. Polyarthritis can be rheumatoid factor-positive or negative. Rheumatoid factor-positive polyarticular, JIA directly resembles adult rheumatoid arthritis and can be a more severe disease than the RF-negative patients.

Systemic JA: 

Systemic JA, there is arthritis in one or more joints that develops or is preceded by high-grade fever with high spikes of two weeks or more duration, which is classically daily for three days or more 

19

. Other possible presentation of systemic JIA inflammation of the heart, lungs and enlarged lymph nodes, liver or spleen.
Symptoms
No distinct symptoms of Juvenile Arthritis have been seen so far. Symptoms seen in it may also be symptoms of other diseases. Therefore, it is necessary to be very cautious. Stiffness in the joints usually in juvenile arthritis, especially in the morning. Joint pain, swelling, and tenderness; Reduction in motor skills in young children is also seen. Frequent fever, Red rash.
Investigation is necessary
There is still confusion about the symptoms and causes of juvenile arthritis. Do not get confused with the symptoms of bone disorders or diseases such as breaks, fibromyalgia, infection, Lyme disease, lupus or cancer, so it is better to get a medical examination immediately if you feel something like this.
The treatment
Treatment of juvenile arthritis usually involves both exercise and medication. Treatment plans are based on the type of juvenile arthritis. For instance, children who have polyarticular juvenile arthritis and who have positive results on the rheumatoid factor test have a greater joint damage potential and may require more aggressive treatment.
Ayurvedic view
Juvenile Arthiritis
The symptoms present in JA are more comparable with features of Aamavata Vyadhi mentioned in Ayurvedic classics. JA can be treated by Shodhana and Shaman therapy of Ayurveda which is free from any side effects.
ALL PRODUCTS DESCRIPTION IN DETAIL
Detox Premium Powder
Detox premium powder is a composition of herbal ingredients that detox your body by removing the toxins naturally. It contains ingredients like jahar mohra, akik pishti, gandhak rasayan, shankh bhasma, moti pishti, kamdudha ras, etc. It is the best medicine in reducing the redness, tenderness, stiffness, swelling in the case of juvenile rheumatoid arthritis.
Recommended Dosage – Take 1/2 sachet twice daily with normal water.
Trikatu Syrup:
Trikatu combines the goodness of Black pepper, Ginger and, Long pepper to create an herbal remedy for digestive ailments, sluggish metabolism, obesity, and high cholesterol. This syrup has best results in anti-inflammatory, pain-relieving, and expectorant. It also help to tackle the weight problems or obesity. It can modulate your body's immune response while cutting the characteristic inflammation associated with the rheumatoid arthritis.
Recommended Dosage –Take 1 teaspoonful twice a day before meal with normal water.
Swarna Guggulu
Swarna guggulu is one of the best and effective medicine to cure Arthritis, Sciatica, Joints pain, and other physical weakness. The main key ingredients of this tablet are Ashwagandha, Kumkum, and Swarna bhasma. These ingredients reduce stiffness, pain, cure difficulty in walking, and provide strength to the joints.
Recommended Dosage – Take 1/2 tablet twice daily with normal water.
Nerve up tablets:
Nerve up tablets help in balancing the vata doshas and kapha dosha, and acts as nervine stimulant. It shows effective results in improving the central nervous system. It contains natural ingredients like shudha kuchla, shudha shilajeet, abhrak bhasma, praval pishti, shankh bhasma etc. These contains natural vatahar properties and helps in curing vata disorders, speed up physical and mental processes. It act as Respiratory stimulant, helps in Joint pain, Inflammation, Stiffness, Gout, Arthritis, Bodyache, Erectile dysfunction, and Body weakness.
Recommended Dosage: Take 1/2 tablet twice daily.
Sheet dhara syrup:
It works on all the three doshas of body but mainly act on pitta dosha. It contains Ajwain, Kapur (camphor) and Mint leaves that help reduce Acidityand burning sensation in chest region with its cooling effects. It relaxes your mind also maintains Bloodpressure. CAC Sheet dhara help in controlling mood swings by which many women are affected nowadays. It also controls burping ,nausea and bloating. Acid Reflux, Burning sensation in chest region, Bloating, Nausea, Burping, Hiccups, Maintain blood pressure, Control mood swings, Stomach ulcers, Improves Appetite.
Recommended Dosage: Take 1/2 teaspoon of sheet dhara twice daily empty stomach.
Pain-O-kill Tablets
As the name suggests these tablets will kill the pain naturally. The herbs present in the formation of these tablets are Ashwagandha, Hadjod, Punarnava, Nirgundi, Methi, Garlic, etc. These herbs in combination show antioxidant, analgesic, anti-inflammatory, immuno-modulator properties. The regular use of these tablets reduce body pain and acts on its root cause.
Recommended Dosage: Take 1/2 tablet twice daily with normal water.
Role of Shodhana Therapy in Juvenile Idiopathic Arthritis (JIA): In Shodhana therapy mainly 4 procedures are very effective in the treatment of Juvenile idiopathic arthritis (JIA) –
Sarvanga Snehana or Abhyanga (Full body massage with medicated oil).

Nadi Swedana (Steam bath).

Valuka Swedana (fomentation by sand pack).

Vaitarana Basti (a type of medicated enema).
1.Sarvanga Abhyanga (Full Body Massage with Medicated Oil): The application of oil to the skin followed by massage in specific directions and postures is called Abhyanga. The importance of Abhyanga and its benefits are clearly described in Ayurveda classics.
Material Required: Sarvanga Abhyanga (massage) of the body including limbs, is done by:
Mahanarayana oil.

Bala oil.
 2.Nadi Swedana (Steam Bath): Sweating is induced by means of steam coming from the fluid which may contain many Vata shamak herbs.
The Swedana (sudation) karma is considered as the main treatment of Vata roga; due to its Ushna guna overcomes the sheeta guna of Vata. Swedana (sudation) karma relieved in Sheeta (cold), Shoola (pain), and Sthamba (stiffness) in JIA. Nadi Swedana with Abhyanga facilitates in removal of Aavarana and Srotorodha. Nadi Swedana is very helpful in JIA by relieves spasticity, improves joint mobility or range of motion (ROM) 34.
3.Valuka Swedana: This is typical Ruksha Swedana in which bolus of sand is used. In Valuka Swedana sand can be fried in dhanyamula along with Saindhava lavana. Valuka Swedana is very effective in relieving the signs and symptoms of Amavata. Sukshma and Tikshna properties of Saindhava lavana helps to pass the drug molecule in systemic circulation through the mucosa. Valuka Swedana helps the Vasti Dravya to reach up to the molecular level 35. Much care should be focus mainly on heat of the bolus, mainly moderate heat should be taken.
4.Vaitarana Basti (Type of Medicated Enema): Vaitarana Basti is a specific type of Basti that is manlily indicated in the treatment of Amavata. Vaitarana Basti has very dominant cleansing action 36. Vaitarana Basti done cleansing therapy which can cleanse the closed channels and renovate its normal function. It is a kind of Niruha basti and it got its name due to the specific ability to cure disease 37.
According to modern sciences, the rectum has a rich supply of blood and lymph vessels. Drugs can cross the rectal mucosa like other lipid membranes and entering in general blood circulation so effect of Basti seen on whole body.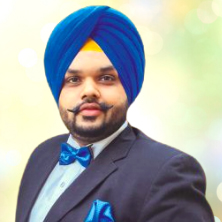 Dr. Vaidya Karanvir Singh is the younger Vaidya in Chandigarh Ayurved & Panchakarma Centre. He is the fourth generation in his family who is practicing as a general consultant in Ayurved & Panchakarma treatment at Chandigarh. In his practice, he had treated more than 1 Lakh Plus patients worldwide.
Article by Dr. Karanvir Singh (M.D in AYURVEDA, PANCHAKARMA FAGE) and reviewed by Vaidya Jagjit Singh (B.A.M.S)