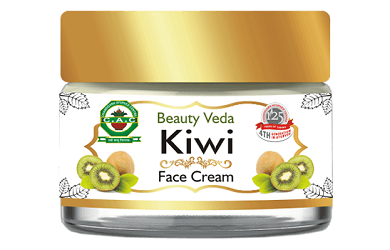 ABOUT KIWI
Fruits are good for your health and skin. 

Kiwi is the richest source of vitamin C and vitamin C is one of the richest sources of antioxidants that fight with free radicals and stop these toxins to damaging skin. 

Vitamin C, when applied on skin, has natural astringent properties that brighten skin tone.

 

Kiwi is also loaded with Vitamin E. 

Kiwis contain powerful phytonutrients that protect DNA from damage. 

When eaten or applying, the kiwi fruit protects cells from oxidative stress which can easily cause to develop dark patches and age spots.  

Kiwis are collagen stimulating. 

It has combined powers of Vitamin C, Vitamin E and phytonutrients that make kiwi able to fight the signs of skin aging by affecting collagen production. 

kiwis has the ability to heal, treat and correct damages to skin, including cuts, bruises, wrinkles, dark spots, saggy skin, and other visible signs of skin aging. 

Kiwis also have natural antibacterial and antimicrobial properties. This function is essential for any skin type, but most of all for acne-prone skin. 

Kiwi promotes healthy blood and oxygen circulation. The nutrients in kiwifruit improves blood vessel health and keep these from busting and leaking fluids. 

Kiwi contains potassium. It keeps your skin healthy and protected from dryness. When skin become dry, it easily get damaged, and cause skin to darken.
USES
promotes cell regeneration,
appearance of youthful skin,
controls oil.
INGRIDENTS
Fruit plant extract

Honey

Lemon juice

Jojoba oil

Argan oil

Wheat gram oil
INGRIDENTS DESCRIPTION
Honey –

Honey has antibacterial and anti-inflammatory properties. These properties play an important role in removing excess oil from the skin and clearing clogged pores and preventing the cause of breakouts like pimples, acne, blackheads and whiteheads.




Honey has natural moisturizing properties and therefore it is a great ingredient to be added in skincare products. Once applied to the skin, it helps in softening the skin's upper layers and deeply penetrating the skin to offer hydration to underlying skin layers.

Honey has skin brightening properties and also lends a healthy moisturized glow to the face after usage. Honey is good to treat dry skin but also works extremely well in treating oily, acne-prone and combination skin types.



Lemon –

Lemons play an important part in our beauty routines they have so many natural benefits. They are wonderful source of calcium, vitamin C, magnesium and potassium, all these helps to improve the appearance and condition of our skin, hair, and nails. The juice of a lemon is a natural alkalizing agent, and helps to maintain a steady pH balance in the body. Lemons provide a dose of the free radical fighting antioxidant vitamin C, which helps to keep skin even-toned and helps boost the body's immune system. Lemon can be used as a skin astringent as it helps pores to close and provide strength to tighten the face skin resulting smoother skin.



Jojoba oil –

This oil contain moisturizing property. This means that it works to seal skin with a protective barrier to keep it from losing moisture. This may help to prevent bacterial infections and acne.

Jojoba oil contains antimicrobial and antifungal properties. Jojoba oil contains natural forms of vitamin E. This vitamin works as an antioxidant agent and help skin to fight oxidative stress caused by everyday exposure to pollutants and other toxins.



Argan oil –

Boosts elasticity. 
Hydrates skin to prevent dry and flaky skin.

Prevents and reduces stretch marks – the skin regeneration and repair qualities of argan oil help to reduce inflammation and minimise stretch marks.

Prevents and minimize sun spots – argan oil contains a physical filter against UV light which therefore helps to prevent sun damage, and it's skin repair qualities including Vitamin E help to fade sun spots resulting in happy, glowing skin.

Controls oily skin – argan oil regulated sebum production so your skin is hydrated and won't begin to overproduce, this is especially useful if you already have oily skin.

Reduces breakouts – reducing sebum production helps to prevent clogged pores leading to breakouts

Helps other products absorb into your skin – argan oil is ultra-hydrating and aids exfoliation meaning there isn't a barrier of skin cells for skin care products to act through and it can easily be absorbed into the skin

Prevents wrinkles – due to its highly nourishing and sun protective qualities, skin ageing caused by dry skin and sun damage are reduced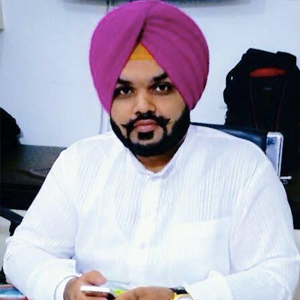 Vaidya Karanvir Singh is the younger Vaidya in Chandigarh Ayurved & Panchakarma Centre. He is the fourth generation in his family who is practicing as a general consultant in Ayurved & Panchakarma treatment at Chandigarh. In his practice, he had treated more than 1000 plus patients worldwide.
Article by Dr. Karanvir Singh (M.D in AYURVEDA, PANCHAKARMA FAGE) and reviewed by Vaidya Jagjit Singh (B.A.M.S)