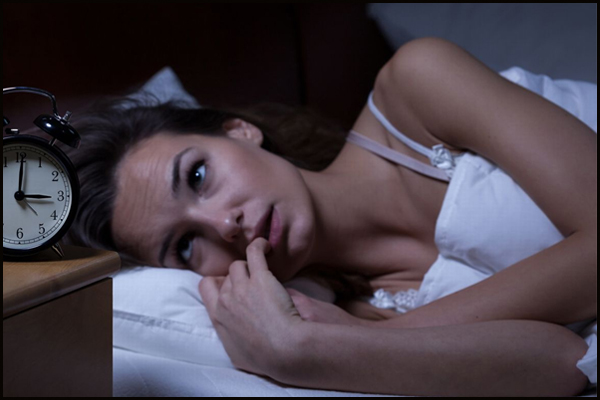 MANAGING INSOMNIA WITH AYURVED
A person with this sleeping problem has trouble getting asleep or staying asleep. Lack of quality sleep over a long period of time cause various health problems like hypertension, weight gain, diabetes etc. Inadequate sleep also start to affect a person's daily activities.
Along with quantity, quality of sleep also matters because continuous tossing, turning and repeatedly waking up at night is also bad for health.
TYPES OF INSOMNIA :
The insomnia is categorized into two types. The types includes :
Acute Insomnia : This sort of insomnia typically lasts for a few days or weeks and is frequently brought on by stress from life stressors such as loved one's death, a divorce, a financial hardship etc. people who have trouble falling asleep tends to encounter temporary insomnia more frequently than others.
Chronic Insomnia : A person is said to have chronic insomnia if they have trouble sleeping at least three days a week for more than three months. Additionally, they have daytime
CAUSES OF INSOMNIA :
There are certain factors that tends to cause insomnia in individuals. The factors includes :
Chronis diseases like cancer
Certain medications
Unhealthy lifestyle and sleep habits
Hormone imbalance due to menstruation, menopause, thyroid disease etc.
Anxiety, depression and other mental health issues,
Other sleep disorders like restless leg syndrome, sleep apnea etc.
Gastro-intestinal disorder such as heartburn etc.
Life stressors such as financial difficulties, relationship crisis, job crisis etc.
Neurological disorders like Alzheimer's or Parkinson's disease.
Chronic pain due to arthritis, fibro-myalgia or other conditions.
SYMPTOMS OF INSOMNIA :
Some common symptoms experienced by individual with insomnia includes :
Waking up during night
Difficulty falling asleep at night
Daytime sleepiness or tiredness
Increased accidents or error
Ongoing worries about sleep
Not feeling well-rested after waking up
Waking up too early
Anxiety, depression or irritability
Difficulty focusing on task or remembering
Fatigue
Chronic pain
PREVENTIVE MEASURES FOR INSOMNIA :
Regular physical activities for 20 minutes helps to promote a good night's sleep.
Limit or avoid consumption of alcohol or caffeine
Establish a soothing night time routine that includes activities like reading, a warm bath, listening to calm music etc.
Keep wake-up and bet time schedules the same every day, even on weekends.
Avoid eating large meals before bedtime
Make bedroom a comfortable place for sleep.
AYURVED APPROACH :
Ayurved describe sleep (nidra) as one of the three triads for sustaining life. These three triads Aahar(Diet), Nidra(Sleep) and Brahmacharya( Celibacy) mentioned in ayurveda are responsible for maintaining overall health of individual. Ayurveda has mentioned insomnia under the term Nidranasha. Due to exposure to etiological factors like intake of unwholesome food, excessive consumption of food with dry properties, excessive physical exercise, anxiety, stress, anger etc. tends to vitiate Vata and Pitta dosha. The vitiated doshas cause imbalance of Tarpak kapha a subtype of kapha dosha. The imbalance leads to development of insomnia in individual.
Herbs :
Tagar
Ashwagandha
Brahmi
Jatamansi
Shankhapushpi
Mandukparni
Vacha
Sarpgandha
PANCHAKARMA :
Shiro dhara
Abhyanga
Nasyam
Pichu
Pada-Abhyanga
CHANDIGARH AYURVED CENTRE MEDICATION FOR TREATMENT OF INSOMNIA :

1. Calm Sleep tablet
CAC calm sleep tablet is an amazing combination of natural herbs like bhang, Brahmi, Tagar, jatamansi. It helps to relieve stressful conditions. They help to pacify the nervous system and also helps to calm minds and make your body relax and light.
Recommended Dosage: Take 1 tablet twice daily with normal water.
2. Brain relaxant churn
It is a herbal and purely Ayurvedic  formulation. It is 100% natural and pure. It is prepared from herbs that show calming effect on brain and gives you relaxation. It contains various herbs like Amla, Sonth, Pippali, Marich, Haldi, Bala, Suddha Gandhak, Lauh bhasma etc. that are Stress buster and provide you relief from anxiety. Herbs present in CAC Brain relaxant churna shows antioxidant, Neuroprotective, carminative and anti inflammatory properties.
Recommended Dosage: Take 1tsp twice a day with normal water.
3. Mann Mitra tablet
It is herbal and purely Ayurvedic medicine. It is used in Ayurvedic treatment for psychiatric conditions and help to balance all the three doshas of body i.e vata, pitta, kapha. CAC Mann Mitra tablet improves intelligence and speech problems. It is helpful for making the nervous system strong and nerves as well. It contains various herbs like Bala, Vacha, Shankhpushpi, Nagkeshar etc that help you fight insomnia, anxiety, and stress. It works as a antioxidant, anti depressant, immuno booster, anti epileptic and as neuro protective drug. The main ingredients are Ashwagandha, Vacha, Jeevak, Bala, Swaran bhasma. It shows effective results in Insomnia, Sleep disturbances, Anxiety, Stress booster, Immuno modulator, Schizophrenia and Panic attack.
Recommended Dosage: Take 1 tablet twice daily with normal water.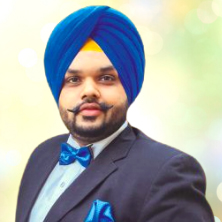 Dr. Vaidya Karanvir Singh is the younger Vaidya in Chandigarh Ayurved & Panchakarma Centre. He is the fourth generation in his family who is practicing as a general consultant in Ayurved & Panchakarma treatment at Chandigarh. In his practice, he had treated more than 1 Lakh Plus patients worldwide.
Article by Dr. Karanvir Singh (M.D in AYURVEDA, PANCHAKARMA FAGE) and reviewed by Vaidya Jagjit Singh (B.A.M.S)