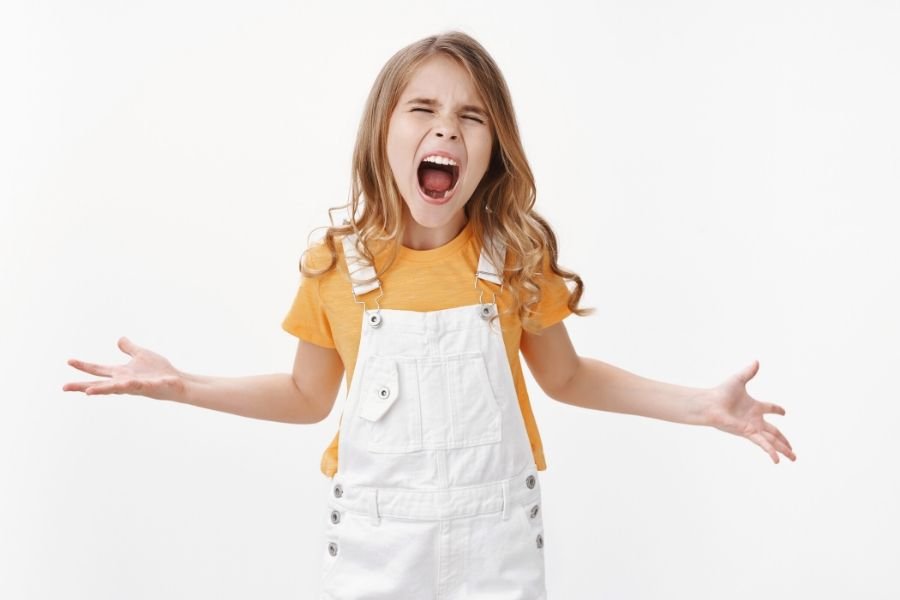 Have you heard the name of mood swing? We all have heard but ignore it only by speaking mood swings. Mood swing may be a simple word for you, but in technical language it is called bipolar disorder. Mood changes suddenly, from the most serious to the most happy, such things are associated with our mental disorder.
The problem of bipolar disorder lasts for several weeks, months, even years. In a bipolar, a person is trapped in both moods of happiness and sorrow. Neither does he feel happy nor sad. Is there a problem of mood swing, this mental illness can happen
Symptoms of this problem are being unhappy, lack of energy, not being active, lack of desire, not able to maintain self-confidence, being irritable, etc. It can happen to both women and men at any age. There is a medical cure for this problem, but at the same time you also need friends and relatives who can handle you. Try to keep you happy.
Spirituality: The whole world is beautiful for anyone who finds happiness within
According to experts, this is a type of biological disorder, in which a person needs friends, relatives, along with family members. However, this problem is now treated and it can be cured with medicine. This is a serious mental illness, which should not be taken lightly. When this problem is fixed, then the person has to keep taking its medicine, because there is a risk of it coming back. There is a type of chemical imbalance in the brain, due to which this problem arises. Due to this you also have to fix this problem.
You must have heard the phrase 'Pal mien tolla pal mein masha". This proverb, commonly called for women, refers to their frequent changing moods, as it is common for women to have mood swings. Mood swings are also known as mood disorders, while the victim becomes a victim of depression after taking its severe form. Actually these problems are caused by hormonal changes occurring in their body. Let me tell you that if the problem of mood swings persists for a long time, then it makes the victim as well as mentally or emotionally ill as well as the body. The effect of which can also be seen clearly on the relationships related to the victim.
 Symptoms of mood swings: 
Emotional symptoms: These emotional symptoms can be clearly seen in a person suffering from mood swings, such as suicide. Thoughts and efforts, being lost in pleasant activities in the past, feelings of anxiety, sadness or emptiness, feelings of worthlessness, helplessness or guilt, feelings of hopelessness, irritability and restlessness.

Physical Symptoms like emotional symptoms, physical symptoms of mood swings can be seen in a person suffering, but many times we can understand it as physical weakness. Mistakes … body fatigue, lethargy, sluggishness, headache, body aches, cramps or digestive problems, along with loss of decision making capacity, loss of appetite, loss of sleep or excess sleep. 
Causes of mood swings: 
Surrounding environment and environment 

Psychological trauma 

Genetic causes 
Remedies for mood swings: 
Trying to live in a nice and happy environment.

Keep yourself busy with some work. 

To seek counselor on mood swings.

To share your talk and feelings with someone close.

Taking medicine on doctor's advice. 

Adoption of meditation and pranayama in daily life. 7. Listening to music.
Men also have mood swings, know the reason
Till now it was believed that only women are victims of mood swings. But now the statistics are coming out, the number of men suffering from mood swings is increasing.  
There are many more reasons for this along with mental and emotional reasons. Let's know what are the reasons for mood swings in men.
It is a state of mental emotional imbalance. When you are unable to control your emotions. In this the person becomes very happy sometimes. So sometimes I start crying. In such a situation, he himself does not know what would make him very angry and what would make him very happy. Actually it is caused by mental stress. 
Its cases are increasing in men
Because she is unable to express her personal feelings. Which causes them to get tense and eventually they fall prey to mood swings. But in the last few years, cases of mood swings in men have also increased. Even behind this, mental pressure is being blamed.
Causes of mood swings in men
Hormone imbalance
The problem of hormone imbalance is seen not only in women but also in men. In men, there is a problem of hormone imbalance every three to four months, which causes them to change their mood. Sometimes men get over emotional like women and are sad in one minute and happy in another.
Pressure of expectations
Many times there is more pressure on men than they need. Which they cannot handle. If there is no problem of hormone imbalance in the male, then the second common problem of changing mood is to break his mind. If a man is shocked, he breaks down and does not like to talk to anyone.
Tension
Many men are not able to handle stress properly, which causes their mood to deteriorate. They are in a good mood on the one hand and on the other hand, their mood changes immediately. It is very difficult to explain them at this time.
AYURVEDIC TREATMENT FOR MOOD SWING
1) Stress Care tablet:
It is an amazing combination of natural herbs like Sarpgandha, Brahmi, Tagar, jatamansi. It helps to relieve stress conditions. They help to pacify the nervous system and also help to increase mental and physical performance. In Ayurveda when there is an imbalance of three energies i.e. Vata, pitta, and Kapha, it leads to disease. Vata has a sub dosha named prana doshas which regulates the sensory perception, brain, and mind. Tarpak Kapha subtype of kapha, governs cerebrospinal fluid, sadhak pitta subtype of pitta doshas governs emotions and their impact on the heart. So any vitiation of these doshas leads to stress. It act as Anti-depressant, relieves Insomnia, Anxiety, and helps in the sign and symptoms of mood swings.
Recommended Dosage – Take 1 tablet twice a day with normal water.
2) Brain Relaxant Churna:
This churna is pure Ayurvedic which helps to rejuvenate the brain cells, improves memory, give strength to the body, & increases the concentration by calming down the brain. It is prepared from herbs that show calming effect on brain and gives you relaxation. Brain relaxant churna shows antioxidant, Neuroprotective, carminative and anti-inflammatory properties. Ingredients present in this churna are Amla (Emblica officinalis), Sonth (Zingiber officinale), Pippali (Piper longum), Marich (Piper nigrum), Haldi (Curcuma longa), Bala (Sida cordifolia), Suddha Gandhak, Lauha Bhasma. It helps to Maintain blood sugar level, Anti-depressant, Insomnia, Increase Haemoglobin levels, Cures indigestion, Helpful in Ulcerative colitis, and Nerve tonic. It helps in dealing with health conditions such as feeling delusion, hallucinations, disordered thinking, disabling, & impair daily functioning related to mood swings.
Recommended Dosage – Take 1 tablespoon of this churna twice daily.
3) Nerve Plus tablet
These tablets shows Anti-bacterial, Anti-inflammatory, Antioxidant, Analgesic and immune-modulator properties. It contains herbal ingredients Ghritkumari (Aloe barbadensis), Kali mirch (Piper nigrum), Giloy satav (Tinospora cordifolia), shudha kuchula, shudha shilajeet, shudha vatsnabh, shudh singraf. It is beneficial for migraine, lower back pain, rheumatoid arthritis, mood swings gout, stimulating nerves and appetite.
Recommended Dosage: Take 1 tablet twice daily with normal water.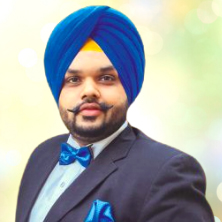 Dr. Vaidya Karanvir Singh is the younger Vaidya in Chandigarh Ayurved & Panchakarma Centre. He is the fourth generation in his family who is practicing as a general consultant in Ayurved & Panchakarma treatment at Chandigarh. In his practice, he had treated more than 1 Lakh Plus patients worldwide.
Article by Dr. Karanvir Singh (M.D in AYURVEDA, PANCHAKARMA FAGE) and reviewed by Vaidya Jagjit Singh (B.A.M.S)