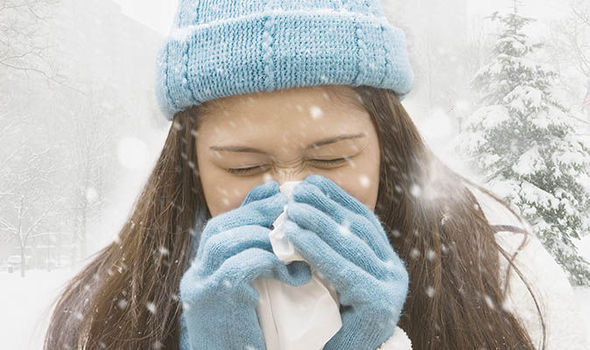 Often you must have heard that citrus fruits should be avoided in case of cold. But did you know that this is a myth. There are many other myths about the winter season, which we are all familiar with. So let's know the opinion of experts about this
We all know that our appetite increases manifold when winter comes. In this season, spicy pakodas are eaten a lot with hot tea in the evening. But it was a matter of taste. Many things have been said for years about healthy eating of winter. 
Myth: Eating something or the other keeps the body warm
You must have heard the advice from parents or grandparents etc. to keep eating something or the other in the house to avoid getting sick in winter, because it keeps the heat in the body. However, according to experts, eating something or the other does not have any effect on the temperature of the body. Yes, the weight increases differently. Instead, taking a balanced diet is the right way to avoid getting sick in winter.
Myth: Spicy food brings heat to the body
Spicy food will only make you sweat. If you think that high-spicy food will keep you warm, then you are wrong. According to experts, spicy food does not have any significant effect on your body temperature. This may increase the temperature for a short time, but it does not happen for a long time.
Myth: Citrus fruits should not be eaten in case of cough or cold
Citrus fruits like orange or lemon must be eaten in winter, as they are rich in Vitamin-C. Oranges come only in winter, for which there is a reason. If someone prevents you from eating them because of a sore throat or a cold, etc., then you should feel free to give them the right information. Fruits rich in vitamin-C are helpful in digesting the nutrition you get from your food and thus your body can get rid of phlegm and cold as well.
Myth: Cough relief by stopping dairy products
It is generally believed that if you include dairy products in your diet, more mucus is formed in the body. However, experts believe that there is no connection between the intake of milk in the diet and the production of mucus in the body. He says that by including dairy products in the diet, nutrients are better consumed in the body. Taking warm milk with a pinch of saffron at night is the best way to keep common cold and fever away in winters.
Myth: Vitamin supplements are necessary in winter
Taking vitamin supplements is a good thing, but there is no truth in taking them especially in winters. Experts say that a balanced diet fulfills the vitamin requirements of a person and taking vitamin supplements without the need will have no effect on the body.
Many times, due to lack of proper knowledge, we are not able to take care of the skin properly, so first of all it is important to know what is right and what is wrong for the skin? With the onset of winter, problems like cracking of lips and ankles, dandruff in hair and dryness of skin start. Therefore, the skin needs special care at this time. What is necessary and what is not in this season for soft and shining skin. 
Myth: Using less cream makes the skin dry.
Fact: No. Applying more or less cream does not have any significant effect on the dryness of the skin. Actually, due to cold, the blood circulation within the skin becomes slow. This lowers the temperature of the body and reduces the production of body sebum. Sebum is an oily substance released from our oil glands, which helps in making our skin soft and shiny. Due to low body temperature in winter, the seam becomes dark and it is not able to reach the outer layer of the skin, due to which the skin becomes dry.
Myth: A good diet increases the production of sebum.
Fact: There is no specific way to increase the production of sebum. In such a situation, it is necessary to apply extra moisturizer from outside. For this use cold cream with moisturizer. For this, as soon as washing the face, use a moisturizer on a lightly wet face. Actually, when the skin becomes dry, the moisturizer cannot work properly. Dryness of the skin can be removed to a great extent with the use of cold creams and olive oil.
Myth: Cold has a direct effect on the epidermis.
Fact: Yes, it is true that winter's biggest effect falls on the first layer of skin i.e. epidermis. Dryness causes shrinkage of the epidermis, which leads to the breakdown of skin cells. This change on the skin starts appearing on the skin only after a few months in the form of streaks, which become fine lines.
Myth: Soap or face wash dries out the skin.
Fact: The more often you clean your skin with soap or face wash, the drier it becomes. Since cleansing reduces the natural moisture of the skin. Yes, use a paste instead. For this, make a paste by mixing two spoons of milk powder and two spoons of bran and some water. Use it instead of soap. The skin will not be dry. After massaging the body with mustard, almond or olive oil, bathing in the sun for a while and taking a bath with lukewarm water not only removes the dryness of the body, but also eliminates tiredness.
Myth: Masks reduce dryness of the skin.
Fact: Do not use the mask even by mistake. Keep in mind that any kind of peeling, mask, and use of alcohol-based toners or astringents can rob the face of its natural moisture. Instead, use a cleansing milk or a mild foaming cleanser, an alcohol-free toner, and a deeply hydrating mask.
Myth: Lips do not crack by applying lipstick
.
Fact: Do not forget to use lipstick in such a situation. To avoid this, use petroleum jelly or lip cream. Applying anti septic lip balm will also be beneficial. As a homemade remedy, apply a pinch of ghee in the navel before sleeping at night.
Myth: Red eyes are a normal problem of winter.
Fact: No. Some people get redness and swelling in the eyes due to cold winds. To avoid this, massage the eyes lightly with almond cream before sleeping at night. To reduce swelling, soak it in rose water and keep it on the eyes for some time.
Myth: Shampoo regularly to keep hair healthy.
Fact: Regular shampooing of hair will not do anything. Massage the hair roots with the tips of your fingers twice a week and then steam the cloth by dipping it in warm water. Wear a scarf whenever you go out. The cold can lead to breakage and split ends, so let your hair dry naturally. Eat more lemons, oranges, kiwis, apples, seasonal and pineapple as homemade remedies.
Myth: With the end of winter, dandruff also ends.
Fact: No, it doesn't happen. If you don't control it, then whatever the weather, the problem gets worse. Use shampoo that removes dandruff. Apart from this, wash the hair with gram flour, multani mitti and lemon juice.
Myth: The winter sun does no harm.
Fact: You are thinking wrong. The ultraviolet rays of the sun can increase skin problems, so it is important to use a sunblock cream before sitting in the sun.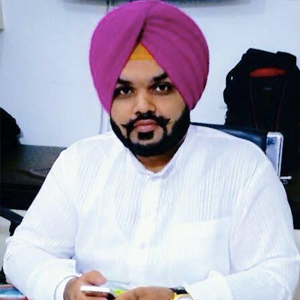 Vaidya Karanvir Singh is the younger Vaidya in Chandigarh Ayurved & Panchakarma Centre. He is the fourth generation in his family who is practicing as a general consultant in Ayurved & Panchakarma treatment at Chandigarh. In his practice, he had treated more than 1000 plus patients worldwide.
Article by Dr. Karanvir Singh (M.D in AYURVEDA, PANCHAKARMA FAGE) and reviewed by Vaidya Jagjit Singh (B.A.M.S)