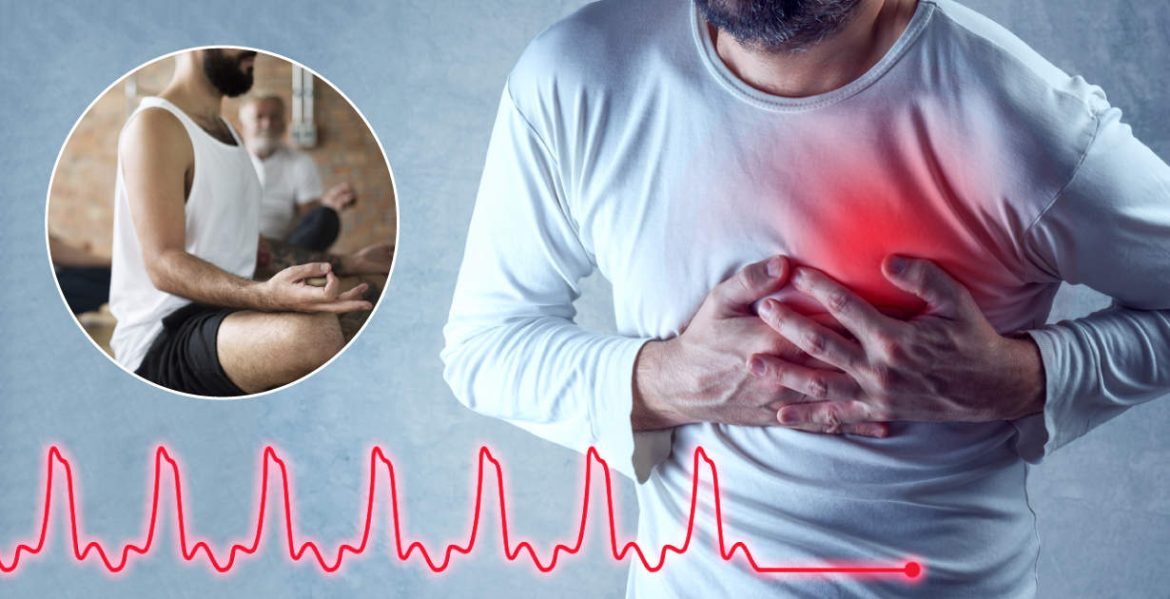 NATURAL REMEDIES FOR TACHYCARDIA
A sudden increase in the heartbeat is a symptom of tachycardia. It is normal to have a sudden increase in heart rate many times, such as after seeing something scary, after a dangerous accident or after something unexpected has happened. But if you often feel your heart rate increased, then it can be a sign of serious heart disease. The risk of tachycardia is more for those people who consume alcohol (alcohol) or tobacco products such as bidi, cigarette, khaini, hookah, gutkha, paan etc. Apart from this, the problem of increased heartbeat is also found in people who drink tea and coffee for a long time. But sometimes a sudden increased heartbeat can be a precursor to a serious illness or heart attack. That's why there is a need to be careful with it.
WHY IS INCREASED HEART RATE AN ALARMING SIGN?
Irregular heart rate can be a sign that your heart is unhealthy and you may be at risk for heart failure or a heart attack.
Taking too much stress or worrying can increase the heartbeat
An increased heartbeat can also be a sign that your body is lacking in blood.
Heart palpitations also increase due to thyroid disease. Usually this happens due to overactive thyroid gland.
Heart palpitations can also increase due to decrease in blood sugar in the body.
If you drink less water or lack electrolytes in your body, your heart palpitations can increase.
Take slow and deep breaths
WHEN IS IT DANGEROUS TO HAVE AN INCREASED HEARTBEAT?
In normal condition, adopting these home remedies can make your heartbeat normal. But sometimes if your heartbeat is increased due to some serious heart disease, then you also see some other symptoms, on the appearance of which you should be careful and contact the doctor as soon as possible. For example, along with increased heartbeat, pain in the back and waist, pain in the jaws, severe pain in the chest, cold sweat from the forehead, etc.
CAUSES RESPONSIBLE FOR HEART PALPITATIONS
Palpitations may be caused by any of the following conditions:
Hormonal imbalances
Anemia
An overactive thyroid (hyperthyroidism)
Stress and anxiety
Electrolyte imbalance
Low blood sugar
Excessive intake of caffeine, nicotine, or alcohol
Use of drugs such as cocaine and marijuana
Being prone to panic attacks while pregnant
HOME REMEDIES FOR FAST HEARTBEAT
Perform relaxation techniques
Meditation
Deep breathing
Journaling
Yoga
Spending time outdoors
Exercising
Taking short breaks from work or school
Reduce stimulant intake
Stimulants are present in the following:
Tobacco products
Certain illegal drugs
Some cold and cough medications
Caffeinated beverages, such as coffee, tea, and soda
Appetite suppressants
Some mental health medications
Stimulate the vagus nerve
The vagus nerve connects the brain to the heart, and stimulating it can calm palpitations. An individual can stimulate the vague nerve by:
Holding the breath and pushing down, as though having a bowel movement
Placing ice or a cold, damp towel on the face for a few seconds
Splashing cold water on the face
Taking a cold shower
Massaging the neck
Keep electrolytes balanced
Electrolytes are electrically charged molecules that are present throughout the body and help with multiple functions they play a significant role in regulating the heart rate. Person can boost the number of electrolytes in their body by eating foods rich in:
Sodium
Potassium
Calcium
Magnesium
Stay hydrated
when the body becomes dehydrated, the heart has to work harder to circulate blood, which can cause heart palpitations. The symptoms of dehydration include:
Dark urine
Increased heart rate
Dry mouth
Thirst
Headaches
Dizziness
Dry skin
Exercise regularly
Exercise can improve overall cardiovascular health and help restore the heart's natural rhythm. It can also help reduce stress and anxiety. Cardiovascular exercise helps strengthen the heart, which can prevent tachycardia
Brisk walking
Jogging
Running
Biking
Swimming
FOOD ITEMS THAT PREVENT TACHYCARDIA
Incorporate Garlic in your Diet
Garlic (Allium sativum) is an herb that has been used in many traditional systems of medicine such as Indian and Iranian medicine. It contains allicin, a compound that has cardio protective effects.
Consume Saffron
Saffron has long been used as a flavoring agent. In traditional medicine, it is used as a cardioprotective agent and for the treatment of rapid heartbeat.
Using Ginger
Traditional Chinese medicine has used ginger (Zingiber officinale) for its cardioprotective effects as an ingredient in the formulation of Zhingancao.
Give Arjuna Herb
Arjuna is an herb that is used in traditional Indian Ayurvedic medicine since ancient times. Arjuna contains many bioactive compounds, and the organic extract of the plant has a cardio protective effect and is recommended in the treatment of tachycardia.
Consume Guduchi Herb
Guduchi also known as giloy, protects one from old age. It has been widely used in the Indian traditional system of medicine, Ayurveda, on account of its many medicinal properties.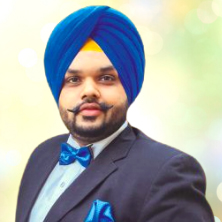 Dr. Vaidya Karanvir Singh is the younger Vaidya in Chandigarh Ayurved & Panchakarma Centre. He is the fourth generation in his family who is practicing as a general consultant in Ayurved & Panchakarma treatment at Chandigarh. In his practice, he had treated more than 1 Lakh Plus patients worldwide.
Article by Dr. Karanvir Singh (M.D in AYURVEDA, PANCHAKARMA FAGE) and reviewed by Vaidya Jagjit Singh (B.A.M.S)