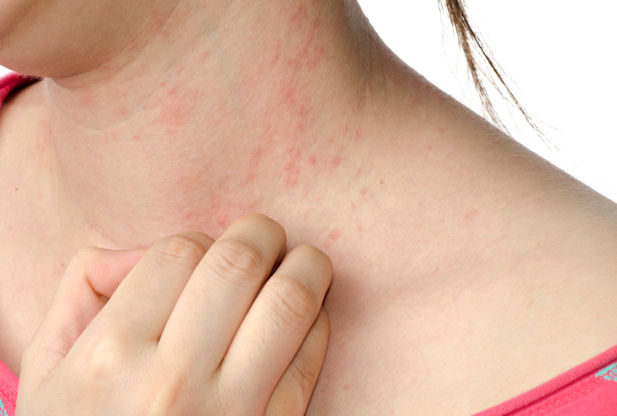 Neurodermatitis is a skin condition that starts with an itchy patch of skin. Scratching makes it even itchier. This itch-scratch cycle causes the affected skin to become leathery and thick . You may develop several itchy spots specially on the forearm, anal region ,neck, legs and wrists.
Neurodermatitis also known as lichen simplex chronicus . But the itching can be so intense or recurrent that it disrupts your sleep, sexual function and quality of life.
Treatment success depends on resisting the urge to rub or scratch the affected areas. After controlling the itching habit or the medication may help to solve the problem .  There is a need to identify factors and eliminate them which may be aggravating the problem.
AYURVEDIC CONCEPT
According to ayurveda Neurodermatitis is known as "Vicharchika " . It occur because of lack of proper lifestyle and dietary habits .The Pitta dosha often get aggravated .  This vitiates other Dhatus and Doshas like Mansa , Twacha and Rakta . All these lead to formation of toxins known as Ama . This goes deep inside the skin and tissues known as Dhatus .  
SIGNS AND SYMPTOMS
Sign and Symptoms of this disease include :- 
1 An itchy skin patch or patches
2 A raised , rough patch / patches that are red or darker than the rest of skin 
3 Leathery or scaly texture on the affected areas
4 In this condition scratching involves that can be reached like neck , forearms , scrotum , vulva , neck , head , wrists , ankles and anus .  
5 Hair loss if itching and scratching occurs on the scalp.
6 Open sores and bleeding, due to repeated scratching.
7 Infection, which is indicated by sores with yellow-colored crusts, fluid discharge and/or pus-filled bumps.
CAUSES
The cause of this disease is unknown .In some cases, neurodermatitis is associated with chronic skin conditions  which include :- Dry skin, Psoriasis and eczema . Stress and anxiety can trigger itching too.
RISK FACTORS

:-

1 ANXIETY DISORDER

:- Anxiety and stress can trigger the itching of neurodermatitis .

2 AGE and  SEX

:-  Women are more likely to develop neurodermatitis than are men. The condition is most common between ages 30 and 50.

3 OTHER CONDITIONS INCLUDE

:- People with a personal or family history of eczema ,dermatitis, psoriasis or similar skin conditions are more likely to develop neurodermatitis.
COMPLICATIONS
1 Persistent scratching can lead to a wound or permanent scar / change in skin color .
2 Bacterial skin infection  
3 The itch of neurodermatitis can affect quality of life , sleep and sexual function .
TREATMENT
1 ANTI -ANXIETY DRUGS :-  Anti-anxiety drugs may help prevent the itching because Anxiety and Stress increase itching .
2 ANTI-ITCH Medicated Creams :- If over-the-counter corticosteroid cream isn't helping, your doctor may prescribe a stronger corticosteroid or a nonsteroidal anti-itch product. A calcineurin inhibitor (tacrolimus) ointment may help if the vulva is involved.
3 Medicine To Ease Itching :- Antihistamines help relieve itching in many people with neurodermatitis. 
4 Corticosteroid Injections :- May help skin to heal 
5 Light Therapy :- Exposing the affected skin to light sometimes helpful .
6 Medicated Patches :- Topical Lidocaine 5% or Capsaicin 8% patches are applied at the part of itching .  
7 Psychotherapy :- It can help to learn how behaviors and emotions can fuel or prevent scratching and itching .
SOME THERAPIES
1 BOTOX (OnabotulinumtoxinA) Injection :- This may reduce Itching and clear up rough skin patches .
2 An Oral Drug :- N -acetylcysteine has shown to help people with scratching and itching disorder . 
CAC APRROACH TO THE TREATMENT
1 IMMUNO- UP SATCHET
:-
CAC Immuno up sachet is pure herbal formulation. The importance of working on your immunity is now on an all-time high. If a person fall ill easily, it means their body's immunity is low. This pacifies tridosha (Vata, pitta and Kapha), strengthen your immunity, keeps your digestive system fit and also detox your body. it also works in cold, fever and flu conditions. It consists of effective levels of antioxidants, Vitamin C and E which circulate in the body to protect it against the damage caused by free radicals. it is a natural immune-modulator properties to prevent and ease coughing, sneezing, etc. It provides quick relief from early signs of running nose, Sore throat, body pains, and weakness.
2 SKIN CARE TABLET :-
CAC  Skin care tablet is herbo mineral and purely ayurvedic formulation. It help to maintain the texture of your skin depending on the type of skin you have. It contains various herbs like Haridra khand, Panchnimb churna, Khadir chahal, Chirayta, Mulethi, Chopchini, Gandhak, Ajmoda that work very effectively on all skin types. Skin care is a blood purifying tablet. It cools and detoxifies the blood, removes stagnant blood and dissolves obstructions in the blood flow that further increase blood circulation of the skin. It minimises the blemishes, lighten sun tan, delay ageing of skin and heal skin problems.
3 ITCH CARE TABLET
:-
It is pure herbal combination which is purely natural. Skin primarily protect our body from toxins present in environment. Itching is related to various skin problems like dermatitis or irritates such as nickel in jewelry, infected cut. Chronic skin condition like psoriasis, acne and due to internal conditions like blood, lungs, and liver. Mainly toxins in skin arises due to excess rakta dhatu and rasa or  plasma nourishes the skin. Itch cure tablet has cooling herbs which provide cooling effects to patients by pacifying pitta doshas. This tablet helps to purify blood as wells as cleanses and rejuvenates the body.
4 TWAK TAILAM
:-
CAC TWAK TAILAM is the herbal oil and is purely Ayurvedic preparation. CAC Twak Tailam provides relief from various skin problems such as pimples, blemishes, scars, ulcers, wounds, skin rashes, dry patches, itching, skin irritation, reduces redness, etc. It is composed of natural herbs that pacifies all three doshas and provides healthy skin. This oil is made up of pure herbs such as yashtimadhu (Glycyrrhiza glabra), manjistha (Rubia cordifolia). Twak tailam supports skin health, helps in reducing uneven pigments, delays the process of ageing, improves complexion, and helps in deep detoxification, blood purification without any side effects. This oil moisturises your skin, and makes your skin spotless and glowing naturallly.
5 PANCHTIKTA GHRITA GUGGULU
:- 
Panchatikta Ghrita Guggulu is an ayurvedic preparation mainly used for skin diseases. This tablet contains pure herbal ingredients such as Nimba(Azadirachta indica), Patola(Cucumis acutangulus), Guduchi(Tinospora cordifolia), Vasa(Adhatoda vasica), etc. This tablet promotes detoxification and rejuvenation. Panchatikta Ghrita Guggulu tablet is a natural source of anti – oxidant. It promotes engender vibrant and healthy skin.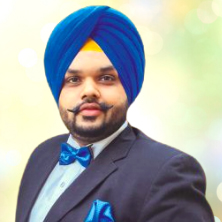 Dr. Vaidya Karanvir Singh is the younger Vaidya in Chandigarh Ayurved & Panchakarma Centre. He is the fourth generation in his family who is practicing as a general consultant in Ayurved & Panchakarma treatment at Chandigarh. In his practice, he had treated more than 1 Lakh Plus patients worldwide.
Article by Dr. Karanvir Singh (M.D in AYURVEDA, PANCHAKARMA FAGE) and reviewed by Vaidya Jagjit Singh (B.A.M.S)