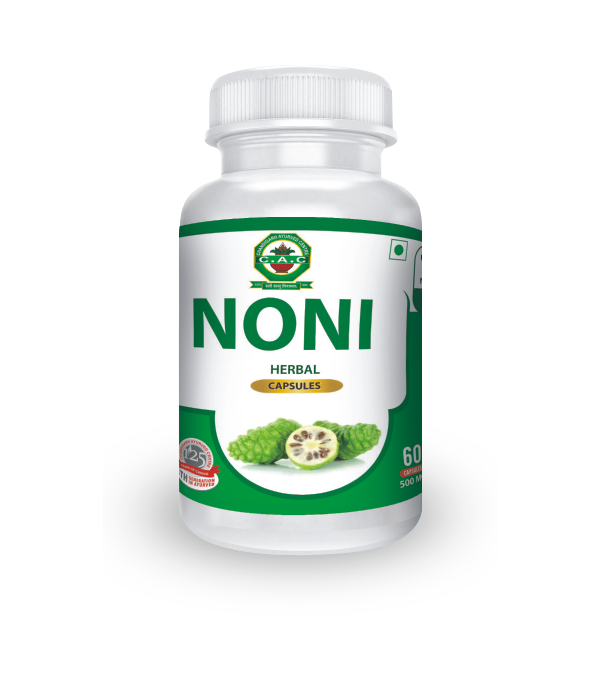 DESCRIPTION
CAC Noni capsules are herbo-mineral and purely ayurvedic formulation. Noni is a fruit found mainly in South India which contains many health benefits. Noni fruit is known for its high level of antioxidants like beta carotene, vitamin E, vitamin C and various other minerals which help to strengthen the immune system. People suffering from Respiratory problems may benefit from this. Noni Capsules promotes immunity, Arthritis relief, and circulation of blood, energy and digestive health. It contains standard extract of Morinda Citrifo. Noni capsules have anti-inflammatory properties that help reduce inflammation of the body.
USES OF NONI CAPSULES
Promotes metabolism

Urticaria

Migraine

Maintain heart health

Help reduce weight

Anti-ageing agent

Increase hemoglobin levels

Have anti-cancerous properties



NUTRITIONAL PROPERTY OF NONI
Vitamins – 

vitamin C

, vitamin E, Biotin

Folate

Minerals – potassium, calcium

Plant-based flavonoids 

Antioxidants – beta carotene, iridoids
INGRIDENTS
Each 500mg Noni capsule contain:
Noni (Morinda Citrifo)   ————    500mg

DOSAGE

– 1-2 capsules twice daily with plain water after meals.



INGRIDENTS DESCRIPTION

Noni helps to reduce the cellular damage and internal inflammation caused by tobacco smoke. 

It helps reduce the inflammation and cholesterol levels that may increase your risk of heart disease. 




Noni rich in various nutrients such as vitamins, minerals, and antioxidants that work as a body tonic. 

Since ancient times noni is beneficial for general weakness. It helps boost energy and improve the overall physical performance of the body




Noni is a traditional folk medicine to reduce pain. 

It works wonders in alleviating joint pain conditions such as rheumatoid arthritis, gout, and osteoporosis. 

Noni has anti-inflammatory properties. It helps to increase the flexibility of connective tissues, banishing stiffness in joints and reduce pain. 




Noni contains a high amount of vitamin C, poly nutrients, and minerals that keep blood vessels healthy to keep heart healthy. 

It is also rich in specific compounds scopoletin and xeronine which, may lower blood pressure. 




Noni stimulates the production of nitric oxide that reduces tumor growth. 

It helps your body fight against the cancerous replication of cells. 




Noni is a powerhouse of antioxidants and vitamin C. 

It helps to moisturize skin and reduce the dryness and fine lines from the skin. 

It naturally replenishes and repairs skin by hydrating it. Noni helps to fight free radicals preserve skin elasticity and reverse the adverse effects of aging.




The antiviral properties of noni juice can help one to get rid of cold, cough, fever and body ache.




Noni not only helps to deal with stress but also reduces the effect of stress on our cognitive function.




Noni juice has anti-bacterial, anti-fungal, anti-inflammatory and anti-histamine properties all of which help to boost immunity.

Noni stimulate serotonin and melatonin in body. 

These two hormones help to stabilize mood, emotions, and sleep. 

It also helps brain to stay healthier, and plaque does not build up in arteries feeding the brain.



ABOUT PRODUCT
Chandigarh Ayurved Centre products are 100% safe and natural. MADE IN INDIA.
This product is formulated under the guidance of MD Ayurveda expert.

Natural and herbal products for overall health.

Free from preservatives and chemicals.

125 years of serving mankind through Ayurveda

Serving society 4th Generation in Ayurveda.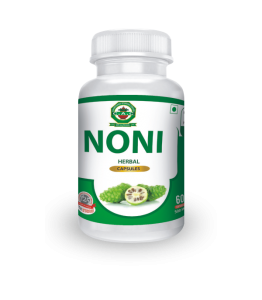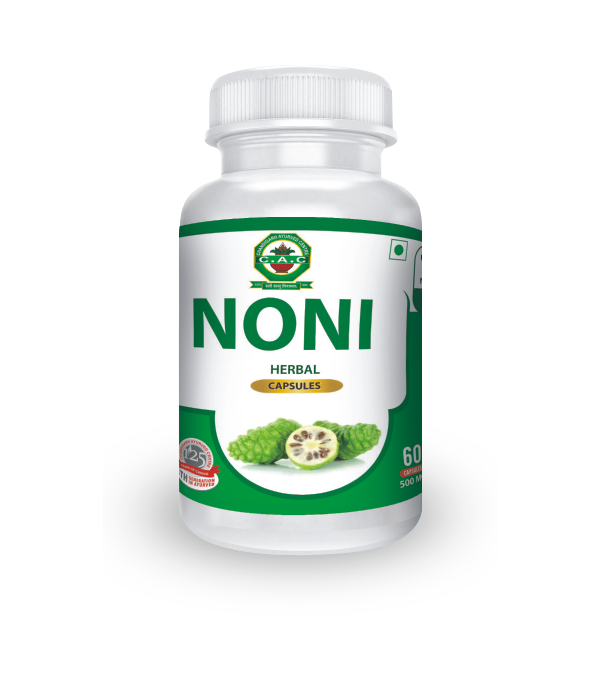 NONI CAPSULE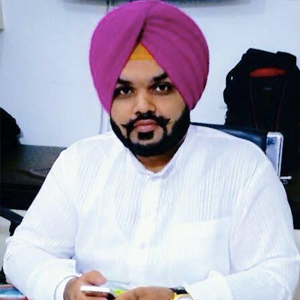 Vaidya Karanvir Singh is the younger Vaidya in Chandigarh Ayurved & Panchakarma Centre. He is the fourth generation in his family who is practicing as a general consultant in Ayurved & Panchakarma treatment at Chandigarh. In his practice, he had treated more than 1000 plus patients worldwide.
Article by Dr. Karanvir Singh (M.D in AYURVEDA, PANCHAKARMA FAGE) and reviewed by Vaidya Jagjit Singh (B.A.M.S)