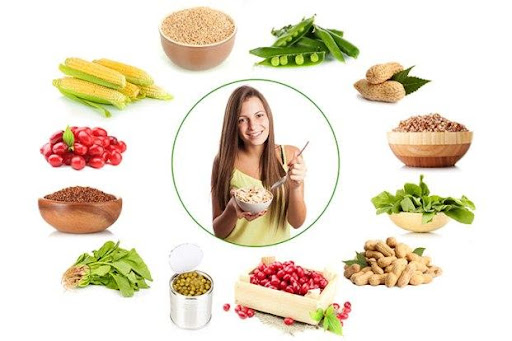 NUTRITIONAL DEFICIENCIES AND THEIR HERBAL CURE
What is Nutrition?
Nutrition is all about having balanced healthy food.  Food we eat is a source of various micro and macronutrients for the proper functioning of the body. Micronutrients are vitamins and minerals like iron, copper, magnesium, zinc, manganese etc . These micronutrients are needed in a small amount of the body but their deficiencies can cause severe life threatening conditions. And on the other hand macronutrients are carbohydrates, fats, proteins, and water required in a large amount. Macronutrients are the basis of structure and functions of the human body. When the body is not getting enough nutrition it lands into nutritional deficiencies leading to various diseases like anemia etc.
Major Nutritional deficiencies and their management with herbs: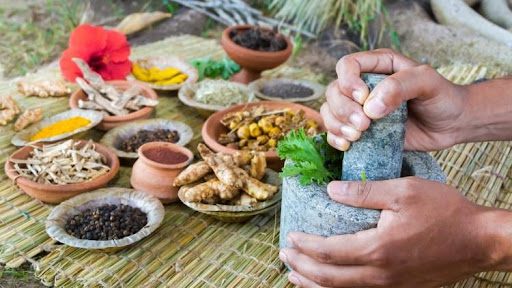 Calcium is the constituent of bone. It makes bone stronger. It controls nerves and muscle functions.
Deficiency symptoms:
Numbness

Tingling fingers

Abnormal heart rhythm

Joint pain

Prone to fractures
 Natural sources:
Milk

Cheese

Yogurt

Green leafy vegetables like kale or broccoli
Herbs Rich in calcium:
Asthishrikhla

Shatavari

Shigru

Shilajit

Amla

Giloy

Ashwagandha
Vitamin D is essential for bone health. It is required for better absorption of calcium in the bones. The best source of Vitamin D is sunlight. At least 30 min exposure of direct sunlight is needed. 
Deficiency symptoms:
Fatigue

Bone pain

Mood swings

Muscle pain

weakness

Osteoporosis

Prone to fractures

Hairfall
Natural sources:
Mushroom

Fish 

Egg yolk

Cod liver oil (fish oil) 

Yogurt
Herbs Rich in Vitamin D:
Basil

Thyme

Oregano

 Rosemary
Potassium is necessary in maintaining a healthy blood Pressure. It helps our Heart muscles, nerves to work properly. It removes toxins from the body.
Deficiency symptoms:
Muscle weakness, twitching, cramps

Constipation

Tingling and numbness

Palpitations

Arrythmiya
Natural sources:
Banana

Milk

Lentils

Kidney beans

Legumes

spinach
Herbs Rich in Potassium:
Coriander

Basil

Parsley

Turmeric

Dill weed
Iron is useful in producing Red blood cells that carry oxygen to the body cells as tissues. Deficiency of iron is commonly known as anemia.
Deficiency symptoms:
Fatigue

Shortness of breath

Increased heart rate

Pale face

Frequent headaches

Brittle nails

Cold hands and feet

Scanty periods in menstruating women
Natural sources:
Spinach

beetroot

Beans (kidney bean, soybean)

Lentils

Beef

pomegranate

Nuts

Dark chocolate
Herbs Rich in Iron:
Amalaki

Draksha

Haritaki

Punarnava

Giloy

Shilajatu

Shatavari
This tremendous Vitamin is useful in formation of DNA and blood cells. It also improves the function of neurotransmitters. It is essential for brain and nervous system functions. Its deficiency is known as pernicious anemia.
Deficiency symptoms:
Numbness in legs, hands and feet

Memory loss

Difficulty in thinking

Weakness

Anemia

Depression

psycosis
Natural sources:
Herbs Rich in Iron:
Wheat grass

Punarnava'

Kalamegha

Amalaki

Ashwagandha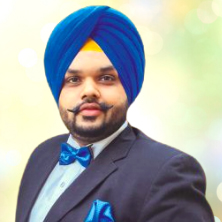 Dr. Vaidya Karanvir Singh is the younger Vaidya in Chandigarh Ayurved & Panchakarma Centre. He is the fourth generation in his family who is practicing as a general consultant in Ayurved & Panchakarma treatment at Chandigarh. In his practice, he had treated more than 1 Lakh Plus patients worldwide.
Article by Dr. Karanvir Singh (M.D in AYURVEDA, PANCHAKARMA FAGE) and reviewed by Vaidya Jagjit Singh (B.A.M.S)