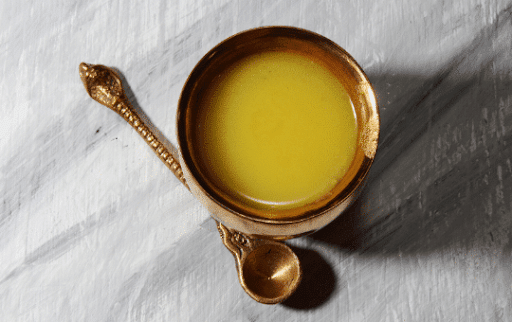 NUTRITIONAL VALUE OF GHEE (CLARIFIED BUTTER)
What Is Ghee?
Ghee is a clarified semi fluid butter in which impurities and water have been removed through the simmering of the butter until the curds separate. It used especially in South Asian cultures for thousands of years. Ghee is considered a sattvic food and is used in Ayurvedic medicine, cooking and even some religious rituals.
RICH IN NUTRIENTS-
Ghee has the right amounts of nutrients, vitamins and minerals.

 It is one of the most natural ways to nurture the bodies.

Yogis believe ghee promotes flexibility by lubricating connective  tissue.

 Ghee is full of omega-3 fatty acids, which are good fats and are essential for improving the brain and heart health.

It provides a lot of energy to the body. So, overall, we can say that ghee is fully nutritious and healthy

. 

Below is the nutrition data for one tablespoon (14 grams) of ghee.
Calories: 130

Fat: 15g

Sodium: 0mg

Carbohydrates: 0g

Fiber: 0g

Sugars: 0g

Protein: 0g
HEALTH BENEFITS OF GHEE

1. GHEE TREAT COUGH-
Cough comes with winter and to treat it quickly, you would need an effective remedy. 

Ghee has been used for many years for the treatment of cough as it is highly effective.

All you need to do is have a teaspoon of warm ghee directly or you can mix it with ginger powder and have it.
2. GHEE GOOD FOR BLUR VISION-
As per Ayurveda, ghee protects your eyes from many eye-related disorders.

If you add more ghee in your diet, you can get a better vision.
3. GHEE RELIEVES CONSTIPATION-

If you are suffering from constipation, just have one tablespoon of ghee at night before bed. 

it also helps to expel toxins from the body.

It can aid your digestion by healing your digestive tract, which in turn relieves constipation.
4. GHEE HAS ANTI-INFLAMMATORY PROPERTIES-
Ghee has anti-inflammatory properties, which can help in treating various types of diseases.

It can increase the good cholesterol levels inside the body, which is great for your heart health.
5. GHEE BOOSTS THE IMMUNE SYSTEM-
Ghee is rich in antioxidants, which boosts the immune system by increasing absorption of essential nutrients.

When your body effectively absorbs nutrients, your chances of falling ill reduce

       
6. GHEE PROVIDES HEALTHY FATS-
Ghee is a wonderful source of good fats and regular intake of ghee improves your heart health. 

It is very beneficial for weight loss. 

Ghee helps in removing toxins out of the cells, which promotes better metabolism and when your metabolism is fast, you lose weight easily.
7. GHEE FOR HEALTHY SKIN-
Another benefit of ghee for skin is that it helps defy time.

Massage it into your skin daily and Slows down skin aging.

A drop of ghee when rubbed onto dry, chapped lips will lock in moisture.
Now that you know the nutritional values and health benefits of ghee, you would surely want to add it to your diet!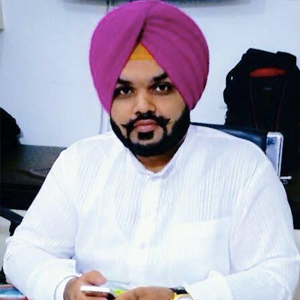 Vaidya Karanvir Singh is the younger Vaidya in Chandigarh Ayurved & Panchakarma Centre. He is the fourth generation in his family who is practicing as a general consultant in Ayurved & Panchakarma treatment at Chandigarh. In his practice, he had treated more than 1000 plus patients worldwide.
Article by Dr. Karanvir Singh (M.D in AYURVEDA, PANCHAKARMA FAGE) and reviewed by Vaidya Jagjit Singh (B.A.M.S)