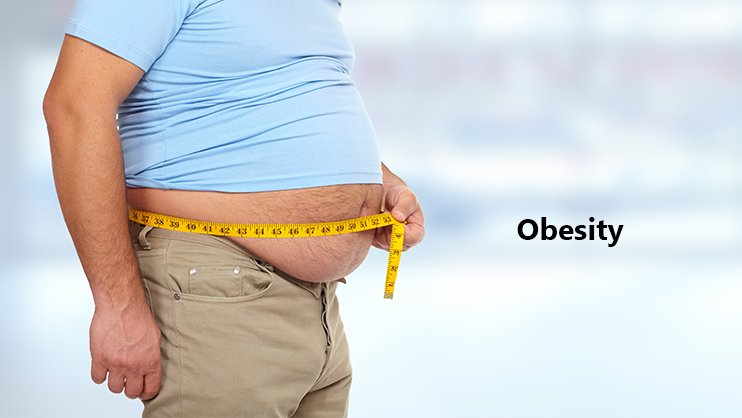 Obesity is becoming a serious problem day by day, it is seen in almost all ages from children.
According to the report published in Times of India, India is among the top 5 countries in the world suffering from obesity.
There are about 102 million overweight people, who are more likely to suffer from other diseases.
However, the World Health Organization has ordered 11 October every year to be celebrated as World Obesity Day, so that people are informed more and more about this problem.
Despite this, if you also do not know much about obesity, then you must read this article because we have given the necessary information related to this problem.
What is obesity?
When excess fat accumulates on a person's body, which affects their health, then that condition is called obesity.
Obesity is mainly measured on the basis of body mass index, fat on the waist, legs and arms etc.
What are the symptoms of obesity?
If a person sees these 5 symptoms in his body, then he should do his health checkup as these can be signs of obesity-
Shortness of breath– The main symptom of obesity is breathlessness.
It should not be ignored by anyone, but should be reported to the doctor.
Excessive sweating– If a person sweats excessively, he should take it seriously as it can be a sign of obesity.
Snoring– Often, some people have snoring while sleeping, due to which people around them have to face a lot of problems.
People suffering from snoring should undergo their health checkup as it can be a symptom of obesity.
Feeling tired – Another symptom of obesity is feeling tired. Some people may not take it seriously, but doing so may prove to be harmful.
In such a situation, they should seek medical help to prevent possible hazards.
Pain in the waist and joints– If a person suddenly starts having pain in the waist and joints, then he should inform his doctor.
This may be a sign of obesity, which one should try to control.
What are the causes of obesity ?
The problem of obesity is seen in most people, yet the reasons for being overweight in them can vary.
It is clear from the studies done on obesity that overweight can be a problem due to the following reasons-
Non-exercise

– The main reason for obesity is not to do exercise or physical activities.

By doing this, fat is stored in the body, which takes the form of obesity.

Eating in excess

– The possibility of obesity is more in such people who eat more.

Such people should pay special attention to their food and drink so that they do not get sick in any way.

Genetic causes

– Often, obesity can also be caused by genetic causes. For example- If a member of a person's family is suffering from obesity, then that person is also likely to become obese.

Taking any type of medicine

– If a person takes any kind of medicine, then he may have a problem of overweight.

Such a person should stay on the advice of the doctor so that he does not have any side effects on his body.

Having a mental cause-

Sometimes, taking too much stress can also cause overweight.
Thus, all people should try to manage stress so that they do not have obesity.
How to identify obesity?
However, obesity can prove to be dangerous for people as it can make them suffer from many serious diseases.
Despite this, it is a matter of relief that obesity can be avoided if it is identified in time.
Thus, these 5 methods can be adopted to identify obesity-
Examining BME

– The easiest way to identify obesity is to check BMI.
A person who has a BMI of 25 or more is considered a victim of overweight.
Checking heart beats

– Since obesity also affects the heart beats, it can also be identified by checking their speed.

Seeing medical history

– Often, doctors also look at people's medical history to find out more weight.
This is done because obesity can sometimes be the result of chronic disease.
Abdominal examination

– The most impact of overweight is on the stomach of a person.
For this reason, obesity is also identified by examining the stomach.
Blood test

– Obesity can also be detected by blood test.
By this test it is found that the amount of fat in the blood of a person.
Ayurvedic medicines for obesity
ALL PRODUCTS DESCRIPTION IN DETAIL:
1) Panchsakar Churna:
Panchsakar Churna is a classical herbal churna containing ingredients like pippali, haritaki, shunthi, trivrit, & sauvarchala lavana. These ingredients in combination remove all toxins out from the body & naturally detoxify. It cuts down extra fats & removes out. This herbal churna maintains the metabolism in the body.
Recommended dosage: Take 1 teaspoonful at bedtime with lukewarm water.
2) Trikatu tablet:
Trikatu tablets are pure ayurvedic preparation containing shunthi, maricha, & pippali in it. These herbal tablets deal with bloating, loss of appetite, constipation, reduces fats, maintain the overall metabolism of the body. The regular use of these tablets removes toxins from the body.
Recommended dosage: Take 1 tablet twice daily with normal water.
3) Gokshura Capsule:
These are herbal capsules prepared from the standardized extract of herb Gokshura (Tribulus terrestris). Gokshura capsules show anti-oxidant, anti-inflammatory, anti-obesity, & diuretic properties. These properties are beneficial in removing imbalanced kapha dosha out from the body in urine form. All the toxins accumulated in the body are removed through the urine.
Recommended dosage: Take 1 capsule twice daily with normal water.
4) Right Shape Kada:
Right Shape Kada is a natural & herbal formula that provides maximum strength for burning fats, promotes a healthy metabolism, & controls appetite. This herbal kada is prepared from herbal ingredients such as saunf, amla, harad, baheda, ajwain, dalchini, haldi, bodhi tree leaves, green leaves herb that naturally cuts down extra fats.
Recommended dosage: Take 15ml after every meal.
5) Right Shape Tablet:
The right shape of CAC is an effective herbal supplement for natural weight loss. The herbs help to burn fats from the adipose tissue and also help in cellulite. IRREGULAR diet habits, excessive eating without any exercise leads to indigestion and further obesity
Recommended dosage: Take 1 tablet twice daily with normal water.
The regular use of the above ayurvedic products will surely give better results to obese people.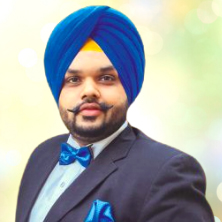 Dr. Vaidya Karanvir Singh is the younger Vaidya in Chandigarh Ayurved & Panchakarma Centre. He is the fourth generation in his family who is practicing as a general consultant in Ayurved & Panchakarma treatment at Chandigarh. In his practice, he had treated more than 1 Lakh Plus patients worldwide.
Article by Dr. Karanvir Singh (M.D in AYURVEDA, PANCHAKARMA FAGE) and reviewed by Vaidya Jagjit Singh (B.A.M.S)