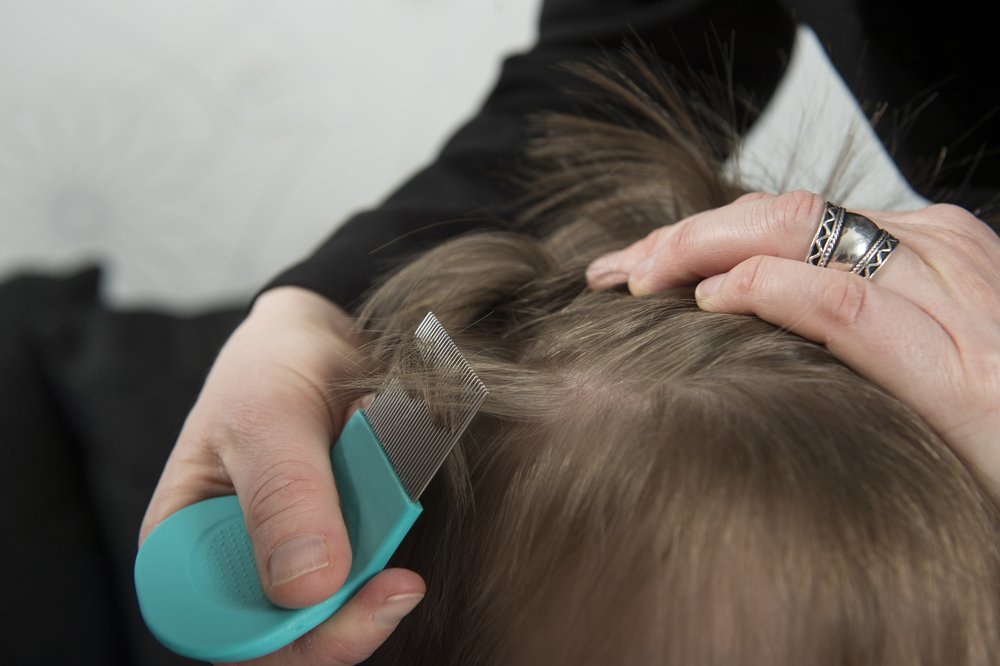 Pediculosis is an infestation of lice (blood-feeding)Ectoparacitic paracites of the order Phthiraptera. The crawlling stages of this insect feed on human blood, which might result in severe itching.  Although pediculosis in humans may properly visit to lice infestation of any a part of the body, the term is typically used loosely to refer to  pediculosis capitis. Head lice are usually located on the scalp, ears and neck .
CLASSIFICATION
Pediculosis is divided into the following types-
Pediculosis capitis

 (Head lice infestation)

Pediculosis corporis

 (Pediculosis vestimenti, Vagabond's disease)

Pediculosis pubis

 (Crabs)
CLINICAL PRESENTATION
Persons with pediculosis typically present with pruritus. Pruritus related to lice could be a delayed hypersensitivity reaction. It may take two to six weeks to develop after the primary exposure, with future episodes leading to pruritus within 1 to 2 days of exposure. Intense itching leads to scratching, infection and secondary cellulitis. In longstanding infestation, the skin may become whitish and hyperpigmented, particularly on the trunk.  Pubic lice  Can cause  other sexually transmitted infections.
CAUSE-   Head lice can easily be caused by active infestation from another person with head lice. In case of children they 're affected as they  come in contact while playing or at school. Pediculosis capitis may also be caused by indirect infestation through: Brushes and combs.
SYMPTOMS
Common symptoms are-
Itching.

 The quite common symptom of a lice infestation is itching on the neck,scalp and ears. This is often an hypersenstivity reaction to louse bites. 

Lice on scalp.

 Lice may be visible but are difficult to identify because they're very small, avoid light and move very fast.

Sores on the scalp, neck and shoulders.

 Due to scratching can lead to small, red bumps many time  they get infected with bacteria.
DIAGNOSE
To diagnose infestation, the whole scalp should be combed thoroughly with a louse comb and also the teeth of the comb should be examined for the presence of living lice after every time the comb passes by  hair. The use of a louse comb is the most easiest way to find living lice.
The most characteristic symptom of infestation is itching on the head which normally high in to 3 to 4 weeks . The bite of lice is very small and it can be rarely seen between the hairs. On the infested areas if do excessive scratching can cause blister, which may become dangerous.
RISK FACTOR
Anyone who comes in close contact of head-to-head contact with someone who already has head lice is at greatest risk.
– Head lice also acquired from contact like hats, scarves, and coats, towels, brushes, combs, hair bands, bad sheet, pillows, blankets that belong to an infected person.Lice infestation are not related to hygiene either personal and enviormental.
HERBS USED IN PEDICULOSIS
Reetha, Neem, Dhatura, Lashun.
AYURVEDIC TREATMENT
Ayurveda has super effective remedy to deal with head lice that works very well and give fast
Application of the paste of bitter almonds is also good if you are unable to procure the Indian hemp.

The ointment made of the powder of the bark of Celastrus paniculata (Malakanguni) with mustard oil is another good remedy for head lice.

Apply the paste made of the finely powdered seeds of custard apple (Seetaa-phal) with water at bedtime and cover the head with a cloth. During applying this paste save the eyes.

Soak the hair well with tobacco paste and canopy with a cloth for two to three hours. Then wash the hair with shampu. 

Phitkari is the non-herbal ayurvedic remedy for lice. phitkari is one of the most commomly used in head lice.
If the primary application of the louse killing agent is properly done, then destroys all the live bugs but does not kill all of the eggs . It is usual to determines small lice the day after treatment. It means that new ones have hatched out. That is why a second treatment, 7-10 days after the primary to destroy all the new lice that have hatched out since the first treatment and to kill them before they grow old enough to lay nits, is important.
PREVENTION
Using machines to wash and dry bedding, clothing, and other fabrics that a person with lice has used in the 2 days before treatment.
Soaking combs, brushes, and other hair care items in hot water for 5–10 minutes.

Vacuuming the furniture, floor, and other surfaces that will contain lice and their eggs.

Avoiding sharing brushes or combs.

Discouraging children from twiddling with one +-another's hair, sharing pillowcases, or rubbing their heads together, especially if there has been a recent lice outbreak at their school.
SUMMARY
Lice are highly contagious, and anyone can get them. 
Lice are not typically dangerous, but if it's not taking seriously it will be dangerous.
A doctor or another health expert can help to guide treatments . An individual with a weak immune system, a history of significant skin reactions, or previous experience with treatment-resistant lice should counsult to a doctor before treating a lice infestation.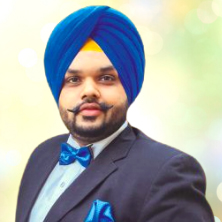 Dr. Vaidya Karanvir Singh is the younger Vaidya in Chandigarh Ayurved & Panchakarma Centre. He is the fourth generation in his family who is practicing as a general consultant in Ayurved & Panchakarma treatment at Chandigarh. In his practice, he had treated more than 1 Lakh Plus patients worldwide.
Article by Dr. Karanvir Singh (M.D in AYURVEDA, PANCHAKARMA FAGE) and reviewed by Vaidya Jagjit Singh (B.A.M.S)