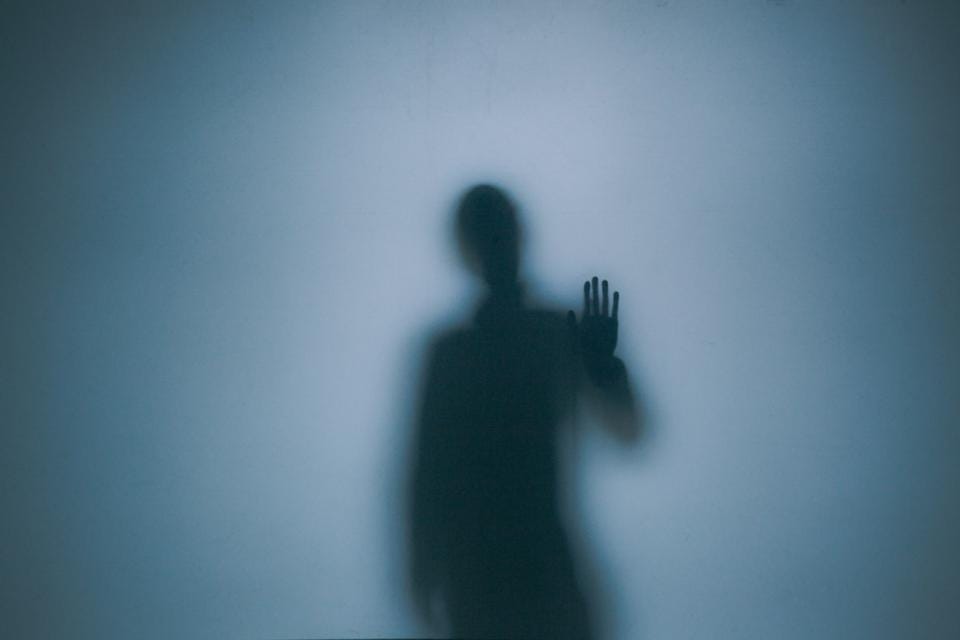 The word phobia is derived from the greek word which means extreme fear and flight .It is a type of anxiety disorder that causes an  uncontrolled ,irrational fear of certain ,object , or activity.it is a rapid onset of fear. If the object or situation cannot be avoided they experience significant distress.people of all ages and  from all walks of life across the world develop phobic reaction .phobia are very common in women.
TYPES  OF PHOBIA :-
Three main types of phobia are:-
1.SOCIAL PHOBIA
2. AGORAPHOBIA
3. SPECIFIC PHOBIA
1. SOCIAL PHOBIA :-
It is defined as to feel nervous in some social situation.Fear of situation in which you may be judged negatively ,worry about embarrassing or impaired ability to function in atleast some aspect of daily life .
2. AGORAPHOBIA :-
It is a type of anxiety disorder which involves fearing of open spaces , crowds or in situation that the person cannot leave easily .
3. SPECIFIC PHOBIA :-
Acrophobia :-fear of heights.
Angrophobia:-fear of anger.
Autophobia :-fear of being alone .
Anthrophobia:-fear of people
Arachnophobia:-fear of spiders.
Bacteriophobia :-fear of bacteria .
Belonephobia:-fear of pins and needles .
Bibliophobia :-fear of books .
Cynophobia :-fearof dogs .
Equinophobia:-fear of horses.
Emetophobia:-fear of vomiting .
Erotophobia:-fear of sex .
Hydrophobia:-fear of water.
Iatrophobia:-fear of doctor .
Necrophobia:-fear of death or dead things .
Nyctophobia:-fear of dark
Ophidiophobia:-fear of snakes .
Pyrophobia:- fear of fire .
Sociophobia:-fear of social evaluation.
Xenophobia :- fear of strangers.
Zoophobia:-fear of animals .
SYMPTOMS OF PHOBIA:-
Chest tightness or pain .
Chill or hot flashes.
Dry mouth
Dizziness
Nausea
Rapid heartbeat .
Sweating
Fatigue
Breathlessnessand nervousness.
Weakness
Trembling
Blushing
Confusion
CAUSE OF PHOBIA :-
Past incidents or traumas .
Learned responses from early life .
Experiencing long term stress.
Neagtive experiences .
Changes in brain functioning .
Endocrine and cardiopulmonary disorders.
Genetics:-research has shown that some phobias may run in families .
RISK FACTORS OF PHOBIA  :-
AGE:- specific phobias can first appear in childhood ,other can occur in later stage of life.
RELATIVE:- If someone in our family suffer      from phobia ,than other relative are more likely to develop it too.
TEMPARAMENT .
A NEGATIVE EXPERIENCE .
COMPLICATIONS OF PHOBIA  :-
Social isolation and difficult relationships.
Mood disorder such as anxiety or depression.
Some people with specific phobias may be a risk of suicide.
Negative thoughts.
INVESTIGATION OF PHOBIA :-
1.Hamilton anxiety rating scale.
2.ECG
DIFFERENTIAL DIAGNOSIS OF PHOBIA :-
1.post traumatic stress disorders.
2.alcoholism
3. hypoglycaemia.
4.throtoxicosis.
HOW TO OVERCOME FROM PHOBIA:-
Exposing yourself to your fear instead of avoiding .
Support groups.:-attending support groups can involve discussing your thoughts and fear with like minded people.
Partnership method.
Learn relaxation techniques.
AYURVEDIC APPROACH :
According to ayurveda it is correlated with chittodvega .in chittovega aggrevation  of vata dosha which affect the rajo guna . the vitiated vata goes to the manovaha srotas and produce the symptoms.Phobia is the effect of brain functioning afflicted by predominantly vitiated rajo gun quality.the rajo gun imbalance by the foods , acitivities and thoughts which bring disturbance  to the mind .it is associated with such fears and panic attacks and treating increased vata and bringing it to a state of balance.
CAUSES OF PHOBIA ACCORDING TO AYURVEDA :-
1.Spicy food(vidahi ahara)
2.Ushna ,tikshna ahara.
3.Junk foods
4.Dry food
5. Interest in others life and attitudes
How to overcome from phobias?
Firstly give ashwasana :- proper assurance help to correct the false believes and modifying way of thinking .
Follow sadvritta.(mental hygiene)
Avoid excessive consumption of coffee ,tea , soft drinks , alcohol, smoking.
Correction of attitudes towards life, family, and profession .
Reading self help books .
Mental and physical exercises like asana( virasana , tadasana , trikonasana, matsayasana , pranayama.
HERBS USED IN PHOBIA ARE:-
Brahmi (indian penny wart)
Shankhpuspi
Yasthimadhu
Mandookparni
Draksha (raisins)
Amla (gooseberry)
Bala
Chandana
Jatamamsi
PANCHKARMA PROCEDURES:-
Nasya karma ( nasal medication)
Shirodhara
Shiro Pichu
CHANDIGARH AYURVED CENTRE MEDICATION FOR TREATMENT OF PHOBIA:-
Nerve up tablet
Nerve up tablets help in balancing the vata dosha. It reduces kapha dosha, and acts as nervine stimulant. It shows effective results in improving the central nervous system. It contains natural ingredients like shudha kuchala, shudha shilajeet, abhrak bhasma, praval pishti, shankh bhasma etc. This tablet helps in the symptoms related to Alzeihmer patient.
Recommended Dosage– Take 1 tablet twice daily.
Stress Care Tablet
Stress care tablet is an amazing combination of natural herbs like Sarpgandha, Brahmi, Tagar, jatamansi. It helps to relieve stress conditions. They help to pacify the nervous system and also helps to increase the mental and physical performance.
Recommended Dosage: Take 1 tablet twice daily.
Brain Relaxant Churna
This herbal churna is prepared from herb Atmagupta (Mucuna pruriens). The herb normalizes the nerve cell functions and supports brain function. It provides effective results in Alzheimer disease as it maintains the overall performance of the nervous system.
Recommended Dosage: Take 1 teaspoonful twice daily.
Vata Tablet
Vata balance tablet is a rejuvenating blend of herbs is specially formulated to balance Vata doshas without aggravating Pitta or Kapha doshas. It may be used to support overall health and well-being by Vata constitutions with or without food. For those with a dual constitution that includes Vata or a tridoshic constitution, it is an excellent formula for the Vata season, which in most parts of the world is autumn and early winter.
Recommended Dosage – Take 1 tablet twice a day with normal water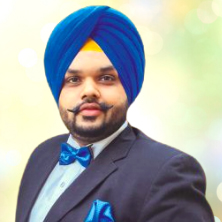 Dr. Vaidya Karanvir Singh is the younger Vaidya in Chandigarh Ayurved & Panchakarma Centre. He is the fourth generation in his family who is practicing as a general consultant in Ayurved & Panchakarma treatment at Chandigarh. In his practice, he had treated more than 1 Lakh Plus patients worldwide.
Article by Dr. Karanvir Singh (M.D in AYURVEDA, PANCHAKARMA FAGE) and reviewed by Vaidya Jagjit Singh (B.A.M.S)