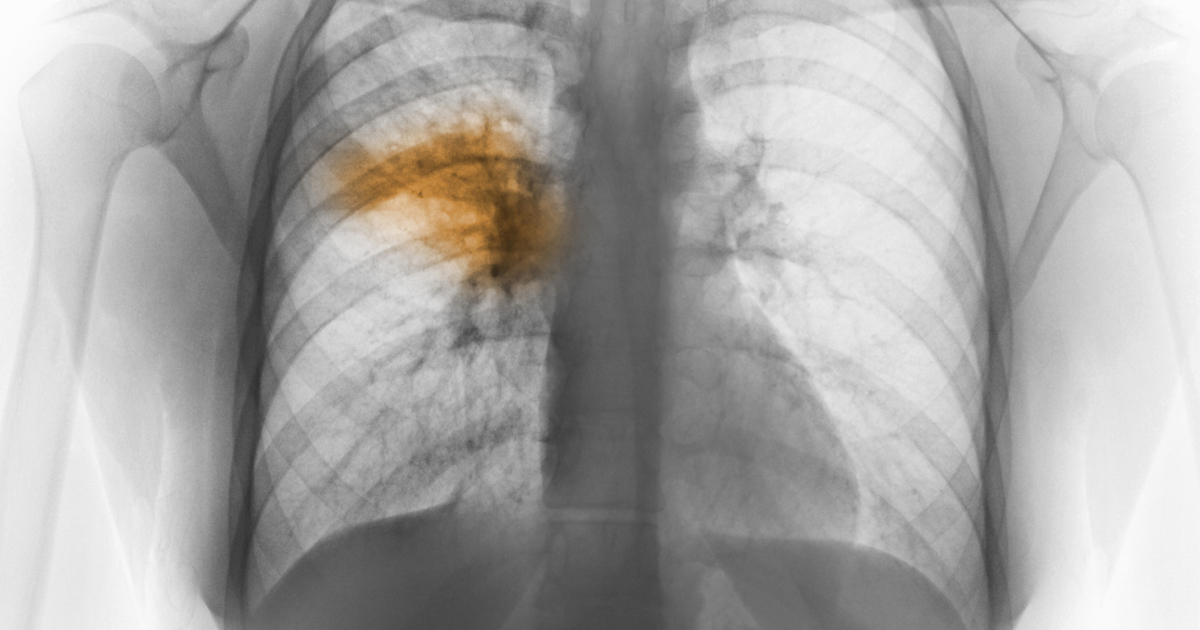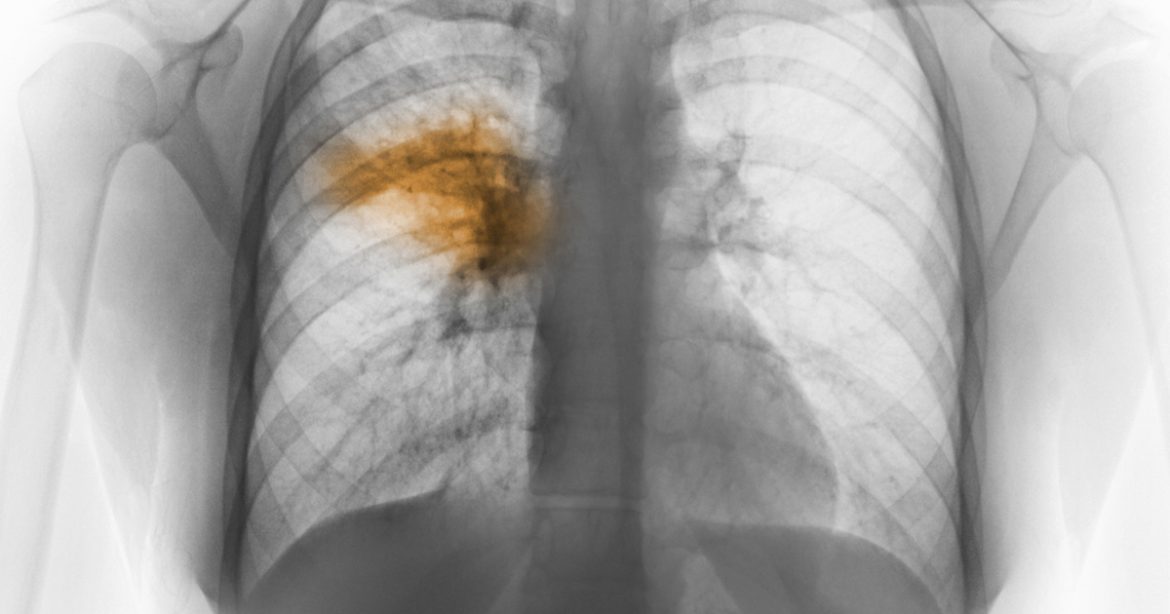 Pneumonia is a lung infection that inflames air sac in one or both the lungs . In this the air sac may fill with pus or fluid which cause cough , chills , fever and dysponea . There are various organisms that can cause pneumonia are bacteria , fungi or viruses . 
Pneumonia can be mild to life threatening , it is more dangerous in children and old age people or people with weak immunity .
Ayurvedic View Of Pneumonia :-
Pneumonia is called shwasanaka jawar in ayurveda . Fever associated with pneumonia is known to be kapha pradhan ( kapha dominant ) along with ama (toxins) , blocks various naadis in the body . this result in spread of Agni through the body pushing heat towards skin and raising body temperature . 
SIGN AND SYMPTOMS :-
1 Chest during breathing or cough 
2 Cough may produce phlegm 
3 Fatique 
4 Confusion or change in mental awareness 
5 Lower than normal body temperature 
6 Fever , chills and sweating 
7 Shortness of breath 
8 Nausea , vomiting and diarrhea 
9 Restlessness and tired 
CAUSES :
–
The viruses and bacteria present in air we breathe can cause Pneumonia . It is classified according to the type of germs which cause infection :- 
1Community acquired pneumonia :- It is the most common type and can occurs outside of hospitals or health care facilities. It may be caused by :- 
Fungi :- This type is most common in people with chronic health problems or weakened immune system . Fungi that cause Pneumonia is found in soil , bird droppings etc 
Bacteria :- Most common is Streptococcus Pneumonia . It may affect the one part of lung which is known as lobar pneumonia . It may occur after cold or flu.   
Viruses :- Some viruses which causes cold and flu can cause pneumonia . It is the most common cause of Pneumonia in children less than 5 years of age   . It is mild but in some cases can be dangerous like COVID – 19 (CORONAVIRUS) .
Other Organisms:- Other organisms causing Pneumonia are Mycoplasma pneumonia .  
2 Hospital Acquired Pneumonia :- Patient admitted in hospital for another illness can catch pneumonia during there hospital stay  . It can be serious because the bacteria causing it may be more resistant to antibiotics and people who get it are already sick . People on ventilatory support or using breathing machine are at more risk for this type of pneumonia 
3 Aspiration Pneumonia :- It occur when people inhale saliva , drink , food or vomit into your lungs . Aspiration is more likely if something disturbs your gag reflux such as swallowing problem , brain injury or excessive use of alcohol or drugs . 
4 Health Care Acquired Pneumonia :- It is a bacterial infection that occurs in people who live in long term care facilities or receive care in outpatient clinic , including kidney dialysis centers . This type of Pneumonia can be caused by bacteria that are more resistant to antibiotics . 
Risk Factors :-
1 Old age people (above 60 years )
2 Children below age group of 2 year 
3 Being Hospitalized :- Patient admitted in intense care unit specially on breathing machine that is Ventilator
4 Chronic disease :- People having Asthma , Chronic obstructive pulmonary disease (COPD) or heart disease 
5 Smoking :- It damage the natural defenses of body against bacteria and viruses that causes pneumonia .
6 Weakened or Suppressed immune system :- People who have had an organ transplant , HIV/AIDS , who receive chemotherapy or long term steroids use .
COMPLICATIONS :-
1 Breathing Difficulty :- If you have chronic underlying lung disease , you may have trouble in breathing enough oxygen which may lead to use of ventilator while lung healing .
2 Bacteria in bloodstream (bacteremia) :- Bacteria that enter the bloodstream from your lung s can spread infection to other organs , therefore causing organ failure .
3 Lung Abscess :- An abscess occur if pus forms in a cavity of a lung . An abscess usually treated with antibiotics . Sometime surgery or drainage with a long needle or tube placed into abscess is needed to remove the pus .  
4 Fluid Accumulation Around The Lungs ( pleural effusion ) :- Pneumonia may cause fluid to build up in thin space between layers of tissue that line the lungs and chest cavity . If the fluid become infected you may need to have it drained through chest tube or through surgery .
PREVENTIONS :-
1Vaccination :- Vaccines are available to prevent some types of pneumonia and the flu. 
2 Practice Good Hygiene :- To protect yourself against respiratory infections that sometimes lead to pneumonia, wash hands regularly or use an alcohol-based hand sanitizer.
3 Don`t Smoke :- Smoking damages lungs  natural defenses against respiratory infections.
4 Keep Your Immune System Strong :- Exercise regularly ,eat a healthy diet and take a proper sleep .
TREATMENT
:-
Treatment depends on the type of infection :-  
1 Bacterial pneumonia are usually treated with Antibiotics . 
2 Viral pneumonia are usually treated with plenty of fluids and rest . Antiviral medications can be used in influenza. 
3 Fungal pneumonia are usually treated with antifungal treatment.
4 Treatment for reducing fever, reducing aches and pains, and suppressing coughs.
5 Patients  in hospital are generally treated with intravenous antibiotics and fluids and may need supplemental oxygen supply.
6 In chronic cases ventilator support is also given to the patients.
7 During abscess formation or fluid collection in the lungs take place then needle aspiration or chest tube placement is done to drain the fluid or pus out .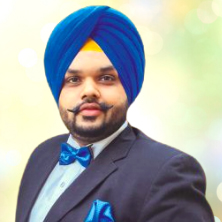 Dr. Vaidya Karanvir Singh is the younger Vaidya in Chandigarh Ayurved & Panchakarma Centre. He is the fourth generation in his family who is practicing as a general consultant in Ayurved & Panchakarma treatment at Chandigarh. In his practice, he had treated more than 1 Lakh Plus patients worldwide.
Article by Dr. Karanvir Singh (M.D in AYURVEDA, PANCHAKARMA FAGE) and reviewed by Vaidya Jagjit Singh (B.A.M.S)