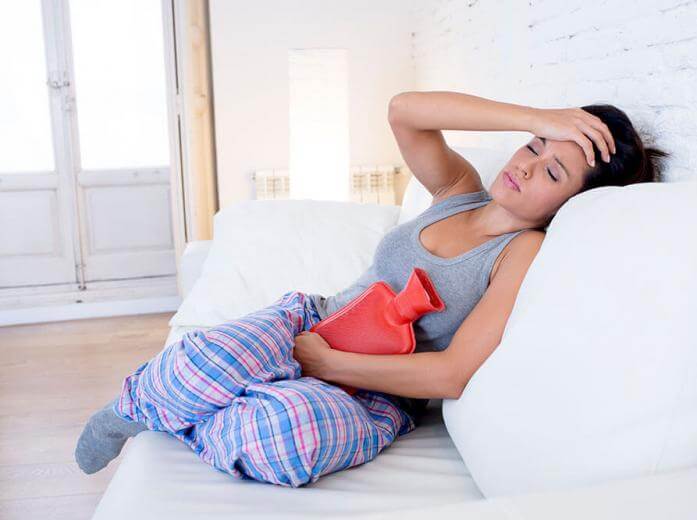 Many women have to face some physical problems during periods. Especially when he has a problem of PMS i.e. Pre Menstrual Syndrome. But treatment is possible by recognizing the symptoms of this problem. For this, some things have to be implemented. 
In PMS i.e. premenstrual stress, any woman has about 4 to 5 days before the onset of periods. There is a lot of change in the behavior of a woman while suffering from this disease. A woman has a craving to eat something or becomes very angry or irritable. Many times, thoughts like suicide also start coming in the mind of women.
People between 15 and 35 years of age are the most victims of anxiety, know the symptoms, causes and prevention.
In this regard, doctors say that when women have PMS due to hormonal changes in their body, they feel body pain. Especially on the breast or stomach. At the same time, the mood of many girls suddenly changes. Along with being angry, she cries or laughs in small talk.
Symptoms of PMS
PMS is also known as Pre-Mental Tension (PMT). Symptoms of PMS include swelling in the chest, headache, backache, flatulence or increased appetite (often a desire to eat carbohydrates and chocolates). It may also show symptoms such as pimples, excitement, fatigue, insomnia, lack of energy, depression, and mood swings. Sometimes acute symptoms include aggressive treatment or even suicide. These symptoms may change every month or become more severe. Stress can make these symptoms more severe
Physical signal

More hungry.

Headache

Joint pain

Swelling of feet and hands

Pimples

Weight gain

Diarrhea or constipation

Stomach enlargement
Do not ignore these simple signs, Ignore can cause CPOD disease, learn symptoms, causes and prevention
Emotional signs

Mood swings

depression

crying

Not sleeping properly

Distance people

More angry

Change in behavior

Forget things

Loss of mental focus

Get tired
Who gets PMS
Anyone with girls and women can have PMS. But these women are at higher risk of getting this disease.
Women above 20 years and below 40 years

Who has children

Is any family member in depression

Baby blues (postpartum depression), depression
Having PMS is a common practice, but even doctors have not been able to give a precise reason for it. PMS occurs due to changes in your body during periods. Apart from this, you can also suffer from these reasons.
Smoking

Too much stress

Reasons for not exercising

Insomnia complaints

Consumption of high alcohol, salt, sugar and red meat

Due to depression
How to avoid PMS
There are many ways to avoid PMS. If you want to get rid of it forever, then you have to help yourself. In which this idea can be useful.
Exercise at least 30 minutes daily.

Eat healthy foods such as fruits, grains and vegetables.

Eat more calcium-rich foods such as dairy products, green leafy vegetables, etc.

Keep away from salt, alcohol and caffeine

Stay away from smoking

Get used to sleeping regularly

Try to work under less stress.
If you want, take some supplements like Vitamin B, G, B12, Magnesium, Calcium etc. But before consuming them, please contact the doctor.
Home remedies for the syndrome healthy diet
Include healthy things like fruits and vegetables, fish, whole grains, nuts and raw seeds in your diet. It provides all the nutrients to your body which are necessary for the body to perform various metabolic processes effectively. Avoid oily foods like oily snacks, Chips and Puri. This can cause problems in your system and you will feel lazy. Good food will relieve the symptoms of PMS.
Include oatmeal in the diet. Oatmeal helps in metabolism of sugar slowly and slowly. This process reduces sugar craving during PMS. There are other foods that also act like oatmeal, including basmati rice, rye bread and some fruits. They play an important role in reducing PMS.
Serotonin rich foods
Avocado contains natural serotonin. It is a wonderful to enhance mood and relieve depression, anxiety, sadness. Apart from avocado, dates, papaya, brinjal, pineapple etc. also make the necessary sources of serotonin in the body. Take it and prevent PMS.
Bananas are rich in potassium. It provides relief of swelling, bloating, water retention and other symptoms of PMS. Some other foods rich in potassium include figs, potatoes, onions, broccoli, tomatoes and many more.
Reduce sodium food intake
Bloating occurs due to excessive intake of salt. Many foods contain a large amount of table salt. This causes inflammation, pain in the breast, water retention in the body and other symptoms of PMS. So avoid eating salad dressings, hot dogs, chips etc.
Black pepper:
 Add a pinch of black pepper to 1 tablespoon of aloe vera gel. Eat it three times a day. It helps in relieving the symptoms of PMS like stomach cramps, headaches, back pain etc. Taking a small amount of cumin along with aloe vera gels in some quantities also works wonders for treating PMS to a great extent.
Taking carbs
Carbohydrates work wonders for treating PMS. Help in reducing foods like fresh fruits, whole grains, vegetables, bread, etc., which is a major symptom of PMS. They help to enhance mood and prevent anxiety, stress, and depression.
Sesame seeds omega-6 fatty acids should be taken less during PMS. But sesame seeds, pumpkin and sunflower seeds are highly beneficial during the weeks before the period. These seeds are rich sources of omega-6 fatty acids, which help in effectively controlling various symptoms of periods.
Herbal tea
Taking herbal tea works wonders in treating the symptoms of PMS. Take chamomile tea or cinnamon tea before bedtime. Add a little honey to sweeten the tea. It helps you to completely relax and sleep peacefully. And doing so effectively relieves the signs and symptoms of PMS.
How is premenstrual syndrome detected?
The doctor will ask you to record your symptoms for two or three months. She can probably give you a diary or daily chart, in which you need to enter:
Your mood

Change your appetite

Do you have symptoms related to stomach or breasts

Do you have vaginal discharge or not

PMS affect your life
This will let you and the doctor know the way the symptoms are and they will know how and when you are most affected.
What can I do to get relief from PMS?
Pay attention to how the PMS is affecting you and your family, colleagues and friends. Identify what symptoms begin when in your PMS diary. If you can predict which symptoms are going to start, you can probably control PMS to some extent.
You can make changes in your lifestyle, which will improve your health and perhaps even help in dealing with PMS. These changes include:
Eat regular, small amounts and a balanced diet every two to three hours. The diet complex should be rich in carbohydrates. Complex carbohydrates include whole grain flour and bread, sweet potato and other root vegetables, brown rice and  Oat meal pasta.
Do the exercise. Aim for 30 minutes of brisk exercise three to five times a week. Walking, cycling or swimming is good.

If you smoke, stop it.

Reduce the amount of alcohol you drink.

Make sure you get regular full sleep.

Reduce stress Yoga, meditation, pilates and other stretching and respiratory exercises can help. Exercise is almost always effective because it improves your mood.
There are other suggestions, which may help, but there is no firm evidence about them, such as:
If your body is inflamed, then reduce the intake of salt foods.

Drink plenty of water to avoid headaches and fatigue.

Calcium-rich foods such as cheese, cheese, milk or fortified soy can improve your physical and psychological symptoms.

Foods rich in vitamin B6 (pyridoxine) such as bananas, potatoes, chickpeas and chicken.
Are there any treatments for premenstrual syndrome in allopathic?
Treatment of PMS with drugs is available, but if you are trying to conceive, then some of these may not be suitable for you. One treatment of PMS, for example, is the combined oral contraceptive pill.
Your doctor may also recommend you take a vitamin B6 supplement.
Over-the-counter medications such as paracetamol, or non-steroidal anti-inflammatory drugs (NSAIDs) such as ibuprofen help relieve pain and pain. However, keep in mind that it is better not to consume NSAIDs during pregnancy. Therefore, you may not want to consume them even during pregnancy efforts.
Serotonin is a chemical in the brain that controls your mood fluctuations and anxiety and stress. Progesterone levels begin to rise before periods begin. Hyper-sensitivity to progesterone can decrease serotonin levels.
There is also a presumption that the essential amino acid tryptophan can increase serotonin levels in your brain. Tryptophan is naturally present in many foods such as nuts, kernels and seeds, and it is easy to consume these foods as snacks.
Depending on your situation, the doctor may recommend you with talking therapy such as cognitive behavioral therapy (CBT). CBT helps to relieve depression and anxiety and anxiety.
Is any alternative treatment for PMS effective?
There is not enough evidence that alternative or herbal remedies are useful in PMS. However some women believe that evening primrose oil, chestberry or saffron benefits.
What can be done for severe premenstrual syndrome with depression and anxiety?
Very few women have severe PMS or PMDD. Violent changes in mood, depression, and aggression can cause great difficulties. If you have severe PMS or PMDD, your doctor may recommend you take a medication called SSRI (selective serotonin re-inhibited inhibitors).
Different brands of SSRIs are available, but the doctor will suggest effective options for you given your PMS symptoms.
If you are trying to conceive, then tell the doctor about it. Because, in the beginning of pregnancy, the intake of some medicines increases the risk of developing heart disease in the baby slightly. If you are trying to conceive, your doctor will carefully explain the advantages and disadvantages of taking SRI or other treatments. If you are using SSRIs for PMS, then they will help you to close it safely. Being pregnant
Prevention and measures of PMS
Balanced food should be consumed these days. – 

Drink lots of water. – Do not consume smoking and alcohol at all. –

Do sure. -get plenty of sleep. – Do not maintain tension. – Take a warm bath. 

Be socially active. Keep their attention too

Pay attention to cleanliness during periods. Do not keep the same pad in periods throughout the day, keep changing it. Change the pad even at night if bleeding is getting more. 

Do not consume cold things like yogurt, rice, ice cream, cold drinks, this slows down the flow of blood, causing problems with the inner linings of the uterus. 

Everyone knows the benefits of eating cardamom, once you know its disadvantages – consume caffeine in small amounts as well, it causes blood vessels to become compressed, which stops bleeding and increases abdominal pain. 

Do not use vagina wash to clean your private part, instead use lukewarm water. Actually, this part has its own self-cleansing mechanism, which automatically cleans the bacteria that spread the infection.
1) Makar rasayan:
It contains natural ingredients like shudha kuchla, guduchi satva, shudha shilajeet, abhrak bhasma, ras sindoor, moonga bhasma, shankh bhasma, praval pishti etc. These ingredients shows antioxidant, aphrodisiac, analgesic and immune modulator properties. It helps to rejuvenate body tissues and act as an immune modulator, Improves vitality, improves the overall health of an individual, Act on Central Nervous System, Help reduces stress and anxiety. These tablets deals with the general weakness, fatigue, stress, debility, provide youthful energy, & revitalize body tissue of a PMS (Premenstrual syndrome) patient.
Recommended Dosage – Take 1 tablet twice daily.
2) Detox Premium Powder:
Detox premium powder contain herbo-mineral ingredients like jahar mohra, akik pishti, gandhak rasayan, tal sindoor, sutshekhar ras, shwet parpati, kamdudha ras, giloy satav, etc. It helps in removing overall toxins from the body, reduces abdominal pain, cramps, bloating, anxiety, etc.
Recommended dosage: Take 1 sachet twice daily with normal water.
3) Femine care tablet 
CAC Femine care tablet is a pure and natural remedy that contains various herbs extract that works on the female reproductive system and make it healthy. These tablets show antioxidant properties, anti inflammatory and immuno modulator properties.
Each tablet contains-
Ghritkumari (Aloe Vera) – 160mg

Muramakki (Commiphora myrah) – 160mg

Sonth (Zingiber Officinale) – 160mg

Hara Kasis – 170mg
It works in various diseases like
PCOD

BULKY UTERUS

ENDOMETRIOSIS

GENERAL FEMALE HEALTH

IRREGULAR MENSES

UTERINE FIBROIDS
Effect on Tridosha- balances Vata and Kapha.
DOSE- 1-2 tablet two times a day or as directed by physician.
4) Woman Champion syrup
CAC Woman Champion is purely herbal and ayurvedic formulation. It is a very effective tonic for women and help to maintain their health. It balances all the doshas of body and also maintain hormone levels . It contains herbs like Lodhra, Manjistha, Ashok chal, Punarnava, Shatavari, Bala, Daruharidra, Nagarmotha that help women typically with mood changes, stress, headache and pain. CAC Women champion helps in leading a life of minimum discomfort during those difficult days every month. It act as antioxidant, anti inflammatory, anti spasmodic, uterine tonic and immunity booster.
USES OF WOMEN CHAMPION:
Uterine tonic

Balance hormones

Stress reliever

Painful menses

Mood swings

Immuno modulator

Vaginal discharge
DOSAGE: 2 Teaspoon twice daily after meals.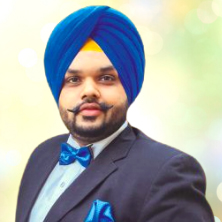 Dr. Vaidya Karanvir Singh is the younger Vaidya in Chandigarh Ayurved & Panchakarma Centre. He is the fourth generation in his family who is practicing as a general consultant in Ayurved & Panchakarma treatment at Chandigarh. In his practice, he had treated more than 1 Lakh Plus patients worldwide.
Article by Dr. Karanvir Singh (M.D in AYURVEDA, PANCHAKARMA FAGE) and reviewed by Vaidya Jagjit Singh (B.A.M.S)