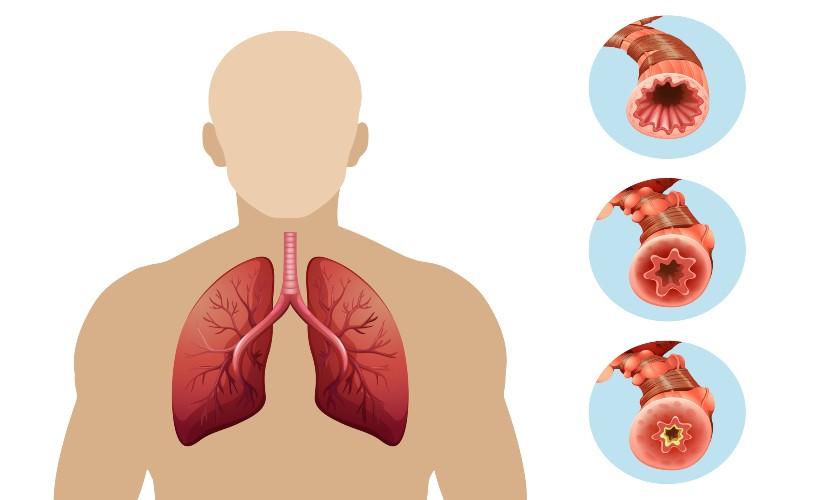 INTRODUCTION
Pulmonary embolism is a medical condition in which there occurs blood clot in the blood vessels of lungs. It blocks the flow of blood and thus affecting oxygen levels of lungs. It happens when a clot present in some other part of the body such as arm or leg, moves through the veins and enters the lungs. Most of the blood clots come from deep veins of the legs in a condition known as deep vein thrombosis.
In some cases, multiple blood clots are involved. The portions of lung which do not get blood supply due to blockage of the concerned artery may die. This condition is known as pulmonary infarction. It further deteriorates the oxygen supply capacity of the lungs to the body.
There are various oral medications which are very helpful in pulmonary embolism. However, a nutritious diet and regular physical exercise can prevent it and beneficial in its management. If not treated on time, it can lead to lung or heart damage and later on death.
WHAT ARE THE CAUSES OF PULMONARY EMBOLISM?
Pulmonary embolism occurs because of the following causes:
Pooling of blood in certain body parts such as arms or legs which occurs after a long period of inactivity like after surgery or during bed rest
Injury to a vein due to any fracture or surgery
Any cardiovascular disease such as atrial fibrillation, congestive heart failure, heart attack, etc
Increase or decrease of clotting factors in blood
Certain blood clotting disorders
WHAT ARE THE RISK FACTORS OF PULMONARY EMBOLISM?
Following are the factors which make a person more prone to pulmonary embolism:
Suffering from deep vein thrombosis
Taking oral contraceptives
Inactive for long periods of time
Having a recent trauma or surgery or fracture
Cigarette smoking
Increased body weight
No physical exercise
Having a history of heart attack or stroke
Pregnancy
WHAT ARE THE SIGNS AND SYMPTOMS OF PULMONARY EMBOLISM?
The symptoms of pulmonary embolism vary from person to person, depending on the size of the clot and which part of lung is affected. The common signs and symptoms of pulmonary embolism are:
Difficulty in breathing
Pain in chest
Sudden drop in blood pressure
Fainting
Rapid heart rate
Presence of blood streaked mucus in cough
Light-headedness
Fever
Pain or swelling in legs
Cyanosis
HOW PULMONARY EMBOLISM CAN BE PREVENTED?
With some of the following simple steps, pulmonary embolism can be prevented:
Doing regular physical exercise
Elevating legs during night time
Drinking plenty of water
Not sitting for a long period of time
Wearing compression stockings
HOW THE DIAGNOSIS OF PULMONARY EMBOLISM CAN BE MADE?
The diagnosis of pulmonary embolism is difficult, especially if a person is having lung or heart disease. The doctor will ask about the signs and symptoms to the patient. He will take his past medical history. He will do a thorough physical examination of the patient. He will suggest some tests for the evaluation of the disease like:
Blood tests
Ultrasound of leg
CT scan
Ventilation/perfusion scan
Chest X-ray
Pulmonary angiogram
MANAGEMENT OF PULMONARY EMBOLISM WITH THE MEDICATIONS OF CHANDIGARH AYURVED CENTRE
Here are some of the medications of Chandigarh Ayurved centre which are used for the treatment of pulmonary embolism:
1. Active Plus Tablet
CAC active plus Tablet is a pure herbo-mineral formulation prepared from best quality of herbs. This tablet is best for person mental and physical health, also helps to boost up the immunity. The herbal ingredients present in these tablets are used to maintain person's health and refreshes the mind and body. These tablets improves digestion, eliminates constipation, stress, nourishes brain,  acts as antioxidant, analgesic, anti-inflammatory, etc.
Recommended dosage: Take 1 tablet twice daily with normal water.
2. Noni Capsule
Noni capsule contain standardized extract of herb Noni (Morinda citrifolia) that is good for overall health of heart. These capsule deals with the blocked arteries of the heart. The formation of plaque is overcome with the use of these herbal capsules.
Recommended dosage: Take 1 capsule twice daily with normal water.
3. Nerve up tablet
CAC Nerve up tablet is a herbo-mineral tablet and is purely ayurvedic formulation.  CAC Nerve up tablets help in balancing the vata doshas. It reduces kapha dosha, and acts as nervine stimulant. It shows effective results in improving the central nervous system. It contains natural ingredients like shudha kuchala, shudha shilajeet,  praval pishti, shankh bhasma etc. These contains natural vatahar properties and helps in curing vata diseases.
Recommended dosage: Take 1 tablet twice daily with normal water.
4. Kapha Balance tablet
CAC Kapha tablet is a healthy blend of herbs formulated to balance Kapha doshas without aggravating Pitta and Vata doshas. It can also be used to alleviate any temporary Kapha imbalance. It is very effective in Kapha season that is late winter and spring. It consists of warming and astringent herbs that help to balance the system throughout the cold season. The main use of Kapha tablets is to remove excess Kapha doshas from the system and helps in the management of weight, healthy lungs, and the immune system.
Recommended dosage: Take 1 tablet twice daily with normal water.
5. Detox Premium Powder
This is the herbal formulation that consists of sudhyog tablet, shwet parpati, yavakshaar, akik pishti, jahar mohra, giloy satav, shukta pishti, etc. Intake of this wonderful remedy will balance the aggravated doshas and cleanse your body by removing the toxins from the body, as it also unblocks the passage and allows the blood to freely pass from the passage.
Recommended Dosage– Take 1 sachet twice daily with normal water.
6. Panchsakar Churna
This churna is very effective for varicose vein patients as it shows antioxidant, anti-inflammatory, laxative, and analgesic properties. It is a classical herbal churna prepared from ingredients like Shatapushpa, Balaharitaki, Shunthi, Swarnapatri, & Saindhav lavana. It helps in removing all toxins from the body and provides good results to patients of varicose vein.
Recommended Dosage– Take 1 teaspoonful at bedtime with warm water.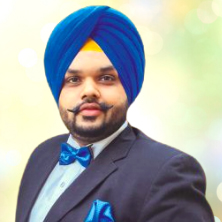 Dr. Vaidya Karanvir Singh is the younger Vaidya in Chandigarh Ayurved & Panchakarma Centre. He is the fourth generation in his family who is practicing as a general consultant in Ayurved & Panchakarma treatment at Chandigarh. In his practice, he had treated more than 1 Lakh Plus patients worldwide.
Article by Dr. Karanvir Singh (M.D in AYURVEDA, PANCHAKARMA FAGE) and reviewed by Vaidya Jagjit Singh (B.A.M.S)