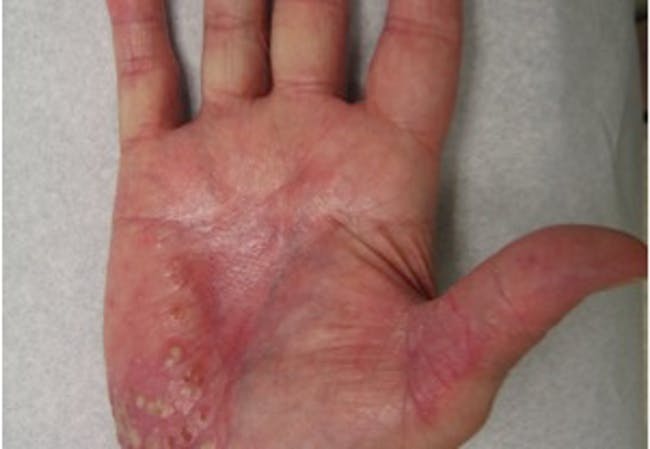 PUSTULAR PSORIASIS – TYPES, SYMPTOMS, AND TREATMENT
Psoriasis is an autoimmune skin condition that leads to inflammation in different areas of the body. It causes the rapid growth of skin cells those results in skin changes.

Pustular psoriasis is a form of psoriasis that is rare and severe form. It involves inflammation of the skin and small white or yellow pus-filled blisters or pustules.

In pustular psoriasis, pus contains white blood cells and there is not any kind of infection. Pustular psoriasis is not contagious.

The affected areas will appear red or dark patches form on skin. 

Among all type of pustular psoriasis, generalized pustular psoriasis (GPP), leads to widespread symptoms across the body.

Other types of pustular psoriasis include palmoplantar pustulosis and acrodermatitis that affect only the hands and feet.
Causative factors for Pustular psoriasis
Exact reason of pustular psoriasis is not known yet but   specific genetic features might increase a risk of developing the condition. 

Hereditary factors also play role in causing pustular psoriasis and so this condition runs in families.
Risk factors
Risk factors can trigger the condition. These may include
Use of or withdrawal from certain internal medications like corticosteroids

Topical use of some creams

Overexposure to UV light, for example, sunlight

Some infections

Stress
Symptoms and types
Pustular psoriasis involves widespread areas of inflamed skin and pustules that contain fluid, or pus and it can be painful condition.

Pustules may appear brown or crusty on drying. The skin around the pustules may become thick and flaky and the skin may crack.
Generalized Pustular psoriasis
In Generalized pustular psoriasis, the skin will become hot and tender. After few hours, pustules appear, around 2–3 millimeters in diameter. Then after 24 hrs, the pustules will start to join together so that pools of pus form.

The areas of pus dry out after some time, leaving a smooth, shiny surface. New pustules remain to form in every few days.

Symptom will resolve with treatment.

Some people develop erythroderma, a serious condition that may need emergency medical attention.
Symptoms may include
:
Formation of Pustules

Inflamed skin that is red on light skin or darker in black skin

Peeling of skin all over the body

Fever and shivering 

Itching

A rapid pulse

Dehydration and exhaustion

Headache & nausea

Muscle weakness and joint pain

Anemia

Weight loss
The skin may become very sore and fragile. After some time , milder flares of skin may occur. Following symptoms are also noticed among people.
Cholangitis

Furrowed or geographic tongue

Unusual nail growth or poor nail formation
Palmoplantar pustulosis
Large, yellow colored pustules seen in the fleshy areas of the hands and feet.

Depending on the severity of condition ,  some people faces challenges in normal works  such as walking etc.

According to the Psoriasis and Psoriatic Arthritis Alliance (PAPAA), around 5% of people with psoriasis will experience palmoplantar pustulosis.
According to PAPAA, it commonly affect people who:
Are aged 20–60 years

Smoke

Have had any kind of infection 

Have stress
Acrodermatitis continua of Hallopeau
This is rare type of pustular psoriasis in which painful skin lesions occurs on the ends of the fingers and sometimes the toes. The lesions develop after an injury at that area. Bone changes may also noticed in people.
Pustular psoriasis of pregnancy
A rare type of pustular psoriasis — impetigo herpetiformis – can affect the females in pregnancy. This may happen because of hormonal changes that can affect the immune system. This type of psoriasis usually resolve after pregnancy.
Diagnosis of pustular psoriasis
Pustular psoriasis can be diagnosed by the type of lesions that appear on the skin, but some investigations can also confirm the diagnosis and identify possible complications.
A doctor may recommend:
Laboratory tests to rule out a bacterial infection

Skin biopsy

Blood investigations

Kidney and liver function tests

Levels of electrolytes and minerals
Treatment options
Treatment depends upon severity of the symptoms. Line of   treatment may vary from person to person depending on their type and symptoms. A doctor may prescribe:
Topical treatment
Topical treatment is effective and can be used either alone or combined with other options. These may include:
Compresses containing suitable topical therapies

Corticosteroids for local applications to the skin

Over-the-counter (OTC) topical creams that contains salicylic acid or hydrocortisone are also used in some people

Other options include light therapy or oral medications.
Medications for GPP include
:
Antibiotics to treat infection

Acitretin

Systemic corticosteroids

Biologic medications
Biologic therapy
Biologic therapy is used to treat frequent flares or moderate to severe symptoms.

It can be used as an injection or an infusion. Some types can be used at home also.

Biologics can help to treat the underlying condition that leads to skin symptoms by targeting specific genes that affect how the immune system works.
Natural remedies in pustular psoriasis
.
Pustular psoriasis can be treated with medical treatment, but some home remedies may help to relieve the symptoms like irritation and itching.
Options may include:
Taking bath with salt water 

Taking oatmeal baths

Using an oil-rich moisturizer to keep skin moist and prevent dryness and thus peeling of skin.

Skin care is very essential in any kind of skin condition because blistering increases the risk that bacteria will enter the skin. Keeping the skin clean and moisturized will reduce the risk of infection.
Prevention and outlook
As Psoriasis is a long-term autoimmune condition that affects the immune system. With the use of appropriate treatment and lifestyle options one can reduce the risk and severity of symptoms.
Some lifestyle choices may reduce the risk of pustular psoriasis occurring. These options may include
Avoid smoking

Avoid drinking 

Remain stress-free

Take enough sleep

Follow healthy diet plan

Do exercise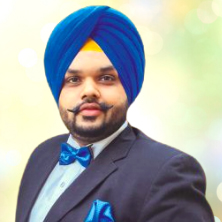 Dr. Vaidya Karanvir Singh is the younger Vaidya in Chandigarh Ayurved & Panchakarma Centre. He is the fourth generation in his family who is practicing as a general consultant in Ayurved & Panchakarma treatment at Chandigarh. In his practice, he had treated more than 1 Lakh Plus patients worldwide.
Article by Dr. Karanvir Singh (M.D in AYURVEDA, PANCHAKARMA FAGE) and reviewed by Vaidya Jagjit Singh (B.A.M.S)