OVERVIEW:-
There are Several types of rashes that affect various parts of a baby's body.

These rashes are typically very treatable. Most rashes are harmless and disappear with in few days.

Sometimes, infant rashes can indicate a more serious disease.
SYMPTOMS:-
Pimples, Baby acne usually involves clusters of tiny red pimples .

Irritated cheeks. Baby acne usually develops on the cheeks, nose, forehead and sometimes behind the ears and on the scalp.

Baby acne can appear up to three to four months.
CAUSE:-
Baby's skin is sensitive and prone to many sources of irritation or infection. Causes of rashes in babies include:
Heat

Allergies

Friction

Dampness

Chemicals

Fragrances

Fabrics
Depending on the cause of the rash, rashes may appear on:
Face

Neck

Trunk

Arms

Legs

Hands

Feet

Diaper area

Skin folds
TYPES OF RASHES:-
Most common types of infant skin rashes include:-
Diaper rash:-

It is caused by wetness or the acidity of a baby's urine and stool.

Drool rash:-

which happens when drool irritates the skin around the mouth or on the chest.

Eczema:-

It occur on the face, behind the knees, and on the arms.

Heat rash:-

usually found in areas covered by clothes, such as neck, chest, arms, armpit and legs and is caused by overheating

hives

impetigo

infectious rashes, such as measles, chickenpox, scarlet fever, and roseola

miliamolluscum contagiosum

Thrush
PREVENTION:-
Start off by using a gentle baby detergent (low on chemicals) for all  baby's clothes. These harsh products may lead rashes on  baby's skin.

While bathing  baby, use a mild, hypoallergenic cleanser instead of regular soap. Also, use warm water and avoid hot water.

Change  baby's diapers frequently. Overexposure to moisture, urine and stool  may lead rashes!

Limit the consumption of acidic and citrus fruits. During breastfeeding, reduce the intake of tomatoes, oranges, and other citrus foods.

To prevent intense heat baby rashes on face and other body parts.
HOME REMEDIES FOR RASHES IN CHILDEREN:-
ALOE-VERA:-

Extracting the gel out of the leaves and applying it directly on the affected areas. It is one of the most effective remedy.

Oatmeal Blend

:-Oatmeal is very high on antioxidants, hence, makes for an amazing home remedy for baby rashes on face or body. It give good result in this condition.

Neem

:-Neem's antifungal and anti-inflammatory properties and also veru useful in baby's rashes, especially eczema.  Make a paste  of the neem leaves and apply  on the affected areas. 

Banana peels:-

An extraordinary skin rash remedy, the miraculous healing properties of banana peels . It is very helpful in skin rash.

Cucumber:-

Particularly effective on baby rashes on the face, cucumbers are also loaded with anti-inflammatory properties. It will help reduce the itchiness and irritation. 
AYURVEDIC TREATMENT FOR BABY'S RASH:-
Ayurvedic management for rashes include internal and external medicinal to mother as well as baby.

As vitiated breast milk can irritated baby's stomach and result in rash.

Ayurveda gives some simple diet and lifestyle recommendation to help prevent the condition.
DIET RECOMMENDATIONS (AAHAR):-
Introduce new foods one by one so that an allergy can be detected early

A healthy balanced diet for the breastfeeding mother is recommended.

Mother should avoid spicy foods and other foods that can give her baby a diaper rash because of sensitivity or allergies.
 LIFESTYLE CHANGES (VIHAR):-
Keeping diaper area clean and dry.

Certain products, such as zinc oxide and petroleum jelly, work well to protect the skin from moisture. 

Increasing airflow by opening the diaper region. 

Avoiding airtight plastic pants and diaper covers

Until the rash clears up, giving the baby a bath daily.

Warm water is to be used with mild, fragrance-free soap

Cocoa butter, coconut oil or olive oil massage can help to reduce the pain.
AYURVEDIC HERBS USED IN BABY'S RASH:-
HALDI

ALOE-VERA

KESAR

CHANDAN

MANJISHTHA

NEEM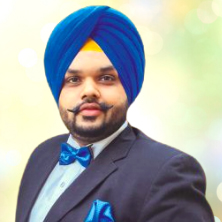 Dr. Vaidya Karanvir Singh is the younger Vaidya in Chandigarh Ayurved & Panchakarma Centre. He is the fourth generation in his family who is practicing as a general consultant in Ayurved & Panchakarma treatment at Chandigarh. In his practice, he had treated more than 1 Lakh Plus patients worldwide.
Article by Dr. Karanvir Singh (M.D in AYURVEDA, PANCHAKARMA FAGE) and reviewed by Vaidya Jagjit Singh (B.A.M.S)