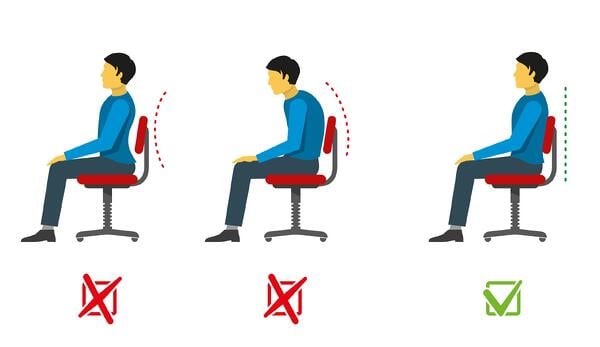 REASONS OF UNSTABLE BODY MOVEMENTS IN AYURVEDA
OVERVIEW :
According to ayurveda doshas are of three types vata, pitta and kapha . out of three Vata dosha is responsible for the movements in body . vata dosha is the most important . without vata, pitta and kapha cannot move. Every movement of the body eyes blinking , heart beating, talking ,jumping, circulation and elimination because of vata .vata is the air principle . it consist of the space and air elements .vata dosha is said to be powerful because
It is quick acting
It is very strong
It has capacity to vitiate other dosha , tissue , excreta of body create a base for many diseases .
It is one of the independent body element that controls everything .
DEFINITION OF VATA :
That which cause gati (movement ) is called as vata .
TYPES OF VATA :
PRANA VAYU :Located IN HEAD
UDANA VAYU : Located  IN CHEST
SAMANA VAYU : Located IN STOMACH AND INTESTINE
VYANA VAYU: Located  IN HEART
APANA VAYU : Below NAVEL
 VATA DOSHA  CHARACTERSTICS :-
Vata is dry , mobile , cold, rough,sharp, subtle,light .The individual having vata dominance reflect these qualities in body and mind such as:
Sleepless
Slim and flexible .
Kind by nature
Constipation
Love sour ,salty foods
Physical active but low stamina and getting overtired easily
Dreams full of movements.
Quick and creative minds and found of dancing or travelling.
SYMPTOMS OF VATA IMBALANCE BODY :-
Susceptible to anger
Sensitive to cold weather
Poor blood circulation.
Appetite can vary .
CAUSES OF IMBALANCING VATA :
Excessive exercise and sexual intercourse .
Fall, injury ,fractures
Excessive awakening at night
Suppression of all natural urges .
Excessive consumption of cold foods and activities.
Fear and irritation.
Excessive consumption of dry foods , astringent, bitter, and pungent .
At evening during cloudy and rainy season
VATA DOSHA V/S AIR OUTSIDE THE BODY:
Vata is the representative of air element present outside the body. air outside body distributes heat and coldness and maintains their balance through vikshepa (distributing) function . Similarly vata dosha in our body will maintain balance of heat caused by pitta and coldness caused by kapha .
VARIATIONS OF VAYU:-
STHANA :state of balance
VRIDDHI: pathological increase
KSHAYA :-pathological decrease
VATA DOMINANCE DURING A DAY :-
VATA BALANCING DIET:
All sweet food pacify Vata and may be taken in moderation.
Fats and oils are beneficial in the digestive system and help reduce Vata. Use up to 2 teaspoons daily of ghee (homemade ghee is best) or olive oil.
Milk is easier to digest when warm or heated.
Rice and wheat are the best grains for balancing Vata. Reduce the amount of barley, corn.
Heavy fruits such as: bananas, avocados, mangoes, apricots, plums, coconut, figs, orange, lemon, papaya, peaches, pineapples, kiwi, dates and dried fruits.
Eat fewer dry or light fruits such as apples, cranberries, pears, and pomegranates. Fruits should not be eaten after meal.
Cooked vegetables are best. Raw vegetables should be minimized.
Beans, Sprouts and cabbage tend to produce gas and should be minimized.
Spices that pacify Vata include cardamom, cumin, ginger, cinnamon, salt, cloves, mustard seed, cilantro, fennel, oregano, sage , thyme, and black pepper.
All varieties of nuts are recommended.
Always eat cooked and warm food.
PANCHKARMA PROCEDURES FOR PACIFYING VATA :-
COMMON TYPE OF MOVEMENT DISORDER ARE :
Ataxia. Impaired balance or coordination can be due to damage to brain , nerves or muscles.
Cervical dystonia. It is a painful condition in which neck muscles contract involuntarily  into abnormal position. It can cause repetitive twisting movements of your head and neck. It is also called spasmodic torticollis.
Chorea. It is a movement disorder that causes sudden and uncontrolled jerky movements of the legs, arms, and facial muscles.
 Dystonia.  It is a condition in which  sustained involuntary muscle contractions with twisting and repetitive movements.
Multiple system atrophy.   It is a rare condition in which nervous system causes damage to nerve cells in the brain  It can also cause low blood pressure, impaired bladder function and acting out dreams.
Parkinson's disease. It is a brain disorder that causes uncontrolled movements such as shaking , stiffness, and difficulity with balance and coordination.
 Parkinsonism. it is a general term for slowness of movement along with stiffness, tremor or loss of balance. Parkinson's disease and certain dopamine blocking medications are the most common causes.. Stroke or repeated head trauma also can cause parkinsonism.
Progressive supranuclear palsy.  It is a  neurological disorder that causes problems with walking, balance and eye movements. It sometimes may resemble Parkinson's disease but is a distinct condition.
Restless legs syndrome. This movement disorder causes unpleasant feelings in the legs while relaxing or lying down, often relieved by movement.
Tourette syndrome. It is a neurological condition that starts between childhood and teen age and is associated with repetitive movements and vocal sounds.
 Tremor.  This movement disorder causes rhythmic shaking of parts of the body, such as the hands, head or other body parts.
Wilson's disease.  It is a rare, inherited disorder that causes excessive amounts of copper to build up in the body and  cause a neurological problems, tremor,dystonia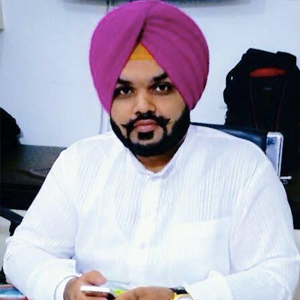 Vaidya Karanvir Singh is the younger Vaidya in Chandigarh Ayurved & Panchakarma Centre. He is the fourth generation in his family who is practicing as a general consultant in Ayurved & Panchakarma treatment at Chandigarh. In his practice, he had treated more than 1000 plus patients worldwide.
Article by Dr. Karanvir Singh (M.D in AYURVEDA, PANCHAKARMA FAGE) and reviewed by Vaidya Jagjit Singh (B.A.M.S)