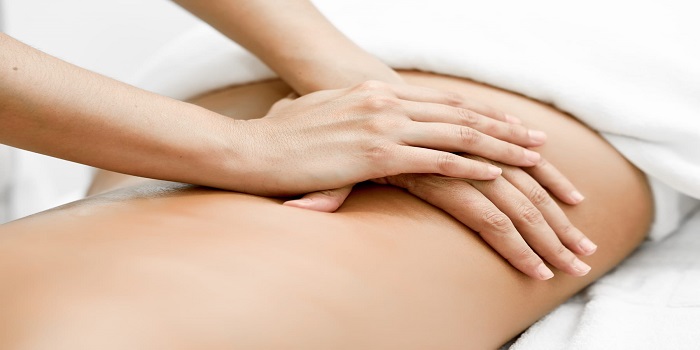 How can I get relief from sciatica leg pain?
What is sciatica?
It is not a disease, it is a degenerative syndrome of leg pain, and is a very painful condition in which pain starts from the lower back to the toe. It occurs due to compression of the sciatic nerve.
Sciatica nerve is the largest nerve that passes from the back lower down to both the legs. The pain can be felt radiating down from the back to buttocks to both the legs.
The main reason for pain is due to pressure on the sciatic nerve from bone spurs, a herniated disc or muscle strain.
Mostly one leg gets affected by Sciatica. The patient may feel sharp pain, tingling, numbness and general weakness along the leg, calf muscles or toes. Surgery is suggested by allopathic doctors to alleviate pressure due to nerve press down due to various structures.
Types of leg pain
The pain in leg ranges from mild to severe or it can be acute or chronic sciatic pain.
1. Acute sciatic pain
It occurs at sudden and heals within a few days to weeks. The severity of pain depends upon the amount of tissue injury. The pain occurs in the spinal joints, nerves, discs or muscles and ligaments of the body.
2. Chronic sciatic pain
Pain persists for more than 3 months and we are unable to find its source easily. Chronic pain persists every time or gets worsen in certain situations.
The main factors may include tissue scarring, nerve damage, arthritis, or mental disturbance. People with chronic symptoms may see a doctor
Causes of sciatica
The main cause is due to lumbosacral region irritation.
Narrowing of the spinal canal in the region of the lower back pain
Due to wear and tear of lubricating discs which protect the intervertebral spaces in spines. This friction between discs increases putting pressure on the sciatic nerve.
The condition arises when one vertebra slips over the other.
Pregnancy can also arise this condition
Symptoms
Continuous pain in one side of buttock or leg
Severe pain while standing
Weakness, numbness, or difficulty in moving leg, toe and foot
A sharp pain that makes a person difficult to walk
Pain radiates down the leg and then leads to foot and toes.
Burning, tingling, or searing sensation in the leg.
Prolonged sitting leads to pain.
Risk factors
The common risk factors for sciatica include:
Age. An Aged persons face spines changes commonly such as bone spurs and herniated disks,
Obesity. Excess body weight increases stress on the nerve and lead to the spinal changes that trigger the condition known as sciatica.
Occupation. A job in which one has to twist his back, or heavy weight lifting or long driving a vehicle to play a causative in sciatica.
Prolonged sitting. People who sit for a prolonged time or have a sedentary lifestyle are prone to sciatica as compare to active people.
Diabetes. Due to excess uses of blood sugar, increases the chances of nerve damage.
Diagnosis
X-ray
CT scan
MRI
Physical examination
Preventing measures
Avoid sitting for long periods and avoid proper lifting
Take the right posture while sitting, standing, moving, and sleeping
Do regular exercise like stretching and strengthening of muscles.
An ergonomic work area
Take healthy nutrition, maintain a healthy weight
Management of stress and relax your mind
Quit smoking
Natural ways to get rid of sciatic pain
1. Hot and cold compresses
Heat treatment relaxes tense muscles compressing the nerve. For this one can use a steamed towel. For ice cubes can be used. Alternately can be used for 15-20 minutes.
2. Turmeric
It is a common spice packed with numerous medicinal properties like anti-inflammatory and antioxidants. It relieves pain and inflammation. Take 1 tsp of turmeric in milk. A perfect home remedy for sciatic pain.
3. Massage
It is one of the effective methods that work on muscle spasm, pain, numbness, and legs. Use herbal oil for 2 to 3 times a day.
4. Epsom salt
It relaxes the nervous system and removes toxins from the body. Soak your leg/foot for 10-15 mins.
Herbs: Use turmeric, garlic, ginger, onion, celery, and potato juice.
Ayurvedic treatment by CAC
CAC has formulated pure herbo mineral kit named "Sciatica go kit" which work effective in case of sciatica nerve pain, inflammation, difficulty in movement, swelling and numbness.
1. Detox Premium Powder
As the name suggests this is a natural formula for detoxification of the body. This powder is a herbo-mineral preparation that contains Akik pishti, Shankh bhasma, Giloy satv, Sudhyog tablet, Shukta pishti, Moti pishti, etc. It reduces the level of high uric acid in the body.
Recommended Dosage: Take 1 sachet twice daily with plain water.
2. Pain-O-Kill Syrup
The unwanted joints pain, stiffness, swelling, & inflammation are treated with the use of this syrup. This herbal syrup is formulated with herbs such as Punarnava root, Methi seeds, Nirgundi leaves, Ashwagandha, & Garlic, etc. It is used in reducing the level of high uric acid in the body.
Recommended Dosage: Take 2 teaspoonful twice daily before a meal.
3. Panchasakar Churna
As the name suggests this churn is formulated with five ingredients such as Shunthi, Trivrit, Pippali, Haritaki, & Sauvarchal Lavan.
These all ingredients in combination remove toxins from the body. Redness, stiffness, joints pain, inflammation are treated with the use of this churna.
Recommended Dosage: Take 1 teaspoonful at bedtime with lukewarm water.
4. Nerve up tablet
CAC Nerve up tablet is a herbo-mineral tablet and is the purely ayurvedic formulation. CAC Nerve up tablets helps in balancing the Vata doshas.
It reduces Kapha dosha and acts as a nervine stimulant. It shows effective results in improving the central nervous system.
It contains natural ingredients like shudha kuchala, shudha shilajeet, abhrak bhasma, praval pishti, shankh bhasma etc. These contain natural vatahar properties and helps in curing Vata diseases. It is useful in:
Joint pain
Inflammation
Stiffness
Gout
Arthritis
Swelling in joints
Bodyache
Recommended Dosage: Take 1 tablet twice daily after meal
5. Rasayana vati
Chandigarh Ayurved Rasayan Vati is 100% natural and safe containing herbs-mineral extracts. These ingredients show antioxidant, aphrodisiac, anti-inflammatory, antipyretic, analgesic, immuno-modulator properties
Recommended Dosage: Take 1 tablet twice daily after meal
6. Pain O Kill Oil
It is a herbal oil that is prepared from herbs such as Kustha, Jyotishmati, Rasna, Devdaru, Vatsnabh, etc. These all herbs in combination shows anti-inflammatory, analgesic, anti-oxidant, & immuno-modulator properties.
The local application of this oil over the affected area of the body reduces pain, inflammation, & stiffness.
Method of application: Apply this oil over the affected area & massage gently for 10 minutes.
7. Ashwagandha tablet
Ashwagandha tablet is an herbal and purely ayurvedic formulation for sciatic pain. Ashwagandha has been called the kings of Ayurvedic herbs. Its root has a horsey smell. It boosts your immune system and relieves stress.
It is made from the goodness of Ashwagandha also known as Indian ginseng. It helps you recover from anxiety and depression, boost your brain.
It may also modestly enhance strength performance, improve glucose metabolism, increase testosterone levels It is a good antioxidant, anti-inflammatory, anti-diabetic, anti-cancer and anti-stress properties.
Dosage: 1-2 tablet twice daily with water after a meal
Panchakarma treatment
1. Patra potli pind sweda
In this therapy, a bolus (potli) is prepared with the herbal leaves. These leaves are dipped in medicated oil, heat the oil, & use this over the affected part of the body.
2. Shashti shali pind sweda
In this therapy, a potli is filled with cooked shashti shali rice after that it is dipped in lukewarm medicated oil. This herbal potli is applied to the affected area of the body. After that massage of the body is done.
3. Kati vasti
In this procedure, a ring of flour is formed on the lower back after that lukewarm medicated oil is put in it. With the help of sponge this oil is removed & again lukewarm oil is put from four to five times. After that gentle massage is done.
4. Abhyangam
In this procedure, massage with lukewarm medicated oil is done over the whole body.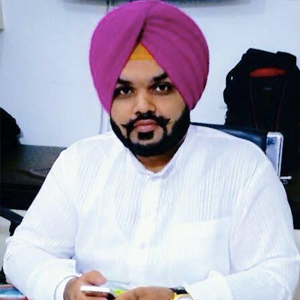 Vaidya Karanvir Singh is the younger Vaidya in Chandigarh Ayurved & Panchakarma Centre. He is the fourth generation in his family who is practicing as a general consultant in Ayurved & Panchakarma treatment at Chandigarh. In his practice, he had treated more than 1000 plus patients worldwide.
Article by Dr. Karanvir Singh (M.D in AYURVEDA, PANCHAKARMA FAGE) and reviewed by Vaidya Jagjit Singh (B.A.M.S)