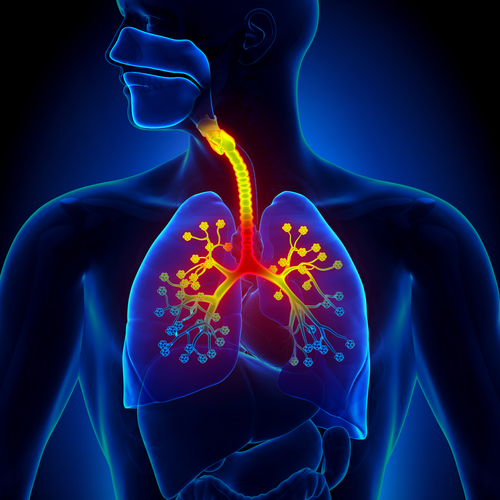 Respiratory disorders are the disorders that are related to upper and lower respiratory tract and alter functioning of our respiratory sytem.  Respiratory tract includes the alveoli, bronchi, bronchioles, pleura, pleural cavity, trachea and the nerves and muscles of breathing.
There are  three main  types of  respiratory disease:      
-Airway diseases –   Airway diseases usually due to  narrowing or blocking of the air passage ways. 
-Diseases which affects the lung tissue- In this type, the structure of lung tissue affected and result in scarring or inflammation of the lung tissue.
-Lung circulation diseases.  These diseases affect the ability of the lungs to exchange the gases.  
The most common lung diseases which are commonly seen in people are-
Bronchial Asthma

 Tuberculosis

Pneumothorax

 

Bronchitis 

Bronchiectasis

Lung cancer

Pneumonia 

Pleural effusion

Chronic obstructive pulmonary disease- COPD

Blocked lung artery
CAUSES  OF RESPITORY DISEASES
–
– Infectious causes- Respiratiry diseases due to entry of Infectious agent in respiratory tract – Infection may be viral , bacterial etc.
– Obstructive cause- When any  foreign substance enters respiratory tract and get obstructed there and cause breathing difficulties.
– Traumatic causes – Any kind of trauma to chest leads to diseases like pneumothorax
– Some Respiratory diseases caused as complication of other diseases like – Myocardial infarction , Congenital  heart diseases, cardiomyopathy, arthrosclerosis. 
– Alcohol or drug overdose
Symptoms of Respiratory disorders
–
Symptoms of respiratory disorders may be mild to moderate . 
Bluish lips, nails or skin

Confusion

 or loss of consciousness for even a brief moment

Difficulty breathing

High fever (higher than 101 degrees Fahrenheit)

Rapid breathing (tachypnea) or 

shortness of breath

Rapid heart rate (tachycardia)

Shallow breathing (hypopnea)

Wheezing (whistling sound made with breathing)
Treatment of respiratory disorders depends upon the underlying cause that are causing disease.
In ayurveda respiratory disorders are described under shwas roga
SHWAS ROGA-
Swasati vayu iti swasha

Swasiti anen iti swasha
Shwas roga occur due to dusti of pranvaha srotas.
In this, pranvaayu get vitiated due to many factors, combined with prakupit kapha dosha that cause srotoavrodh in pranvaha srotas which results in manifestation of shwas roga.
There are five type of shwas roga described un texts-
Maha Shwas

Urdhav Shwas

Chinna Shwas

Tamak Shwas

Kshudra Shwas
Sign and symptoms-
– Maha Shwas: Deep Breath (Uccha Shwas) associated with loud sound like an intoricated bull.
– Urdhwa Shwas: Prolonged expiration and inability to have inspiration. 
– Chinna Shwas: Interruption or stoppage of Breath. ( Shwasiti Vicchinam) strugles for breath.
– Kshudara Shwas: Breathing difficulty on excertion
– Tamak Shwas: Ghurghurraka, Dypnoea of deep velocity       Coughing, Restlees, Sweating excessively, As expectoration free felt relief, attack aggravated on exposure to humidity and cold. 
Ayurvedic herbs used in respiratory disorders
People with a compromised respiratory system , it is more important for all us to safeguard the lungs and boost the respiratory system and shield it from harmful pollutants as well as a deadly virus.  Nature has provided us a number  of herbs that are effective to provide safeguard to lungs.
Acharya charak has mentioned 10 specific drugs for every disorder- In which shwashar and kashar mahakshaya includes in respiratory disorder. These mahakshaya have properties like anti -inflammatory , anti allergic, anti spasmodic etc. which helps to fight against respiratory disorders.
These mahakshyam incudes drugs-
Shathi –

Hedychium spicatum
Part used  is Rhizome. Shathi is a good  broncho dilator, expectorent having carminative effect also.
Pushkarmoola

– Inula recemosa
Root of Pushkarmoola is used. Pushkarmoola is considedred as best medicine(agraya dravay) for respiratory disorder due to its anti-inflammatory, anti spasmodic, anti- flatuent properties.
Pushkarmoolshwaskasparshavshoolharanam
Amalvetsa

– Garcinia pedunculata
leaves or fruits can be used. It has carminative and digestive effect and also have anti – inflammatory properties.
Ela

– Elatteria cardamomum
Seeds of ela are used . It has soothing, expectorant , carminative , digestent effect
Resin (niryas) is used . Hingu is a good carminative, digestive, anti-spasmodic and do anuloman of vata dosha.
Agaru

– Aquilaria aggalicha 
Heart wood is used . It has anti- tussive, digestive properties and it is a good immunomodulator also.
Sursa

(Tulsi)- Ocimum sanctum
Part used is leaves.It has Brochodilator , expectorent, blood purifier, anti- inflammatory action.
Root of pippali is used.It has anti- inflammatory properties ,clears the mucus and nasal congestion. 
Shunthi

  – Zingiber officinale

 
Rhizome of shunthi is used- The anti-inflammatory gingerols and shaogals present in ginger root helps in relieving common cold, flu.
Licorice ( yashtimadhu) –

Glycyrrhiza glabra
Licorice root can work as an imperative herbal demulcent that protect  the respiratory system and soothes the irritated throat.  
Kalmegh-

Andrographis panniculata
Kalmegh root and leaf is a proven Ayurvedic herb used widely for treating number of  respiratory disorders .Kalmegha have anti-inflammatory, anti-viral, anti-bacterial, antioxidant and immune-stimulatory.
Vasaka –

 Adhatoda vasica
Vasaka leaf, also known as or Malabar nut is a popular Ayurvedic respiratory healer. It works as a strong stimulator of the bronchial system thereby eliminates excess phlegm from the throat, improves bronchodilation, tuberculosis, and other lung disorders.
All these Ayurvedic herbs are used in treating number of respiratory disorders.The healing properties of herbs are believed to treat  respiratory problems, protect the lungs from harmful toxins and pollutants, improves overall health and boosters immunity.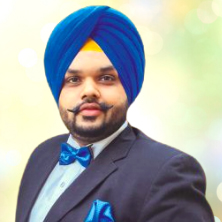 Dr. Vaidya Karanvir Singh is the younger Vaidya in Chandigarh Ayurved & Panchakarma Centre. He is the fourth generation in his family who is practicing as a general consultant in Ayurved & Panchakarma treatment at Chandigarh. In his practice, he had treated more than 1 Lakh Plus patients worldwide.
Article by Dr. Karanvir Singh (M.D in AYURVEDA, PANCHAKARMA FAGE) and reviewed by Vaidya Jagjit Singh (B.A.M.S)