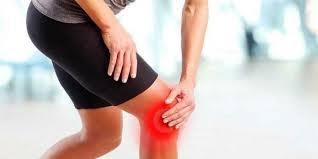 ROLE OF JAANU BASTI IN MANAGEMENT OF KNEE PAIN
Knee pain is a common knee problem  that affects people of all ages. Knee pain may be the result of an injury, such as a ruptured ligament or torn cartilage. Many medical conditions like  arthritis, gout and  many kind of infections — also lead to  knee pain. It is a condition which is related to our musculoskeletal system.  
SYMPTOMS
The location and severity of knee pain may vary, depending on the cause of the problem and structure involved people may notice following symptoms –
Difficulty in walking

Swelling and stiffness around knee joint

Inability to extend the knee

Unable to bend the knee
CAUSES FOR KNEE PAIN
Knee pain can be due to any kind of injury to the knee joint , any kind of medical condition and other factors like overweight, age are also responsible for this.
Diagnosis of knee pain –
Diagnosis of cause of knee pain is made by
– Examination of patient
– Imaging  techniques like  X-ray , CT – scan , MRI are commonly used and very helpful to diagnose the condition
– Blood investigations  – In any kind of medical condition like RA , gouty arthritis these are used to confirm the diagnose.
AYURVEDIC  APPROACH FOR  KNEE PAIN MANAGEMENT
Knee pain in ayurveda is described under vataj disorder which means it mainly occur due to the vitiation of vata dosha. Diseases described are  Sandhigat vat ( mainly due to vata dosha), Aamvat  ( due to undigested food i.e aama and vata dosha ), Raktgat vat ( due to vitiation of rakta and vata dosha ).
 Treatment of  knee pain in ayurveda is very specific and shown to be very  effective . Acc. to the cause treatment is done by panchakarma therapies with combination of medicines . 
JAANU BASTI  IN KNEE PAIN
JAANU BASTI 
Jaanu basti is the procedure that is  widely used for the treatment of knee pain. janu basti word has two terms
'Janu' means knee joint 
'Basti' means to retain or hold 
 Janu Basti is a procedure in which medicated oil is poured and poured around the knee joint and retained for fixed period  of time .This will help to reduce  the pain, stiffness, and discomfort of the knee. Degeneration of bones , inflammation, and injury of knee joint are some of the main causes that  leads to knee pain, and Janu Basti can help support these.
COMMON USED OIL  IN JAANU BASTI
Ksheerbaladi tailam 

Balashwgandhadi tailam

Mahanarayan tailam

Dhanwantram tailam

Sehcharadi tailam

Kottamchukadi tail

Dashmool tail

Tila tail
PROCEDURE OF JANU BASTI
Janu basti is done by below given method 
Purvakarma ( pre treatment procedure )
Preparation of patient 
Examination of the patient is done thoroughly to know the prakriti , vikriti  of the patient and disease. And then the medicated oil used for the procedure should be decided accordingly.
Preparation for  the treatment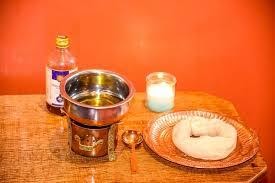 Material needed for the treatment should be collected before the treatment. This include oil used for janu basti , oil used for abhyangam ( if required ) , Flour of black gram , water , sterile cloth. cotton, tissue.
Pradhana karma ( Treatment proper )
Positioning of the patient 
Patient is positioned and made to lie on the comfortable bed in supine position. Then a ring or compartment should be made around  the knee joint from bolus prepared from the flour. The junction is sealed properly with wet flour. Janu basti should be started after confirming that there is no leakage of oil.
Procedure of oil pooling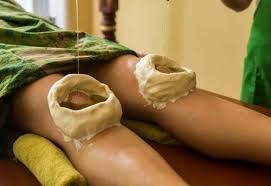 Required quantity of oil is taken and heated . Vessel containing oil should kept in a bowl containing warm water to prevent cooling of oil. Oil is poured into the ring in a proper way.
Temperature of the oil should be kept uniform throughout the procedure . And for this, oil from the pool is removed at regular intervals and replaced by warm oil.
Paschat karma ( post treatment procedure )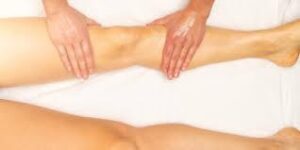 Removal of oil and flour 
After the end of the procedure the oil should be removed slowly from the ring and stored in the container . Same oil can be  used on the next day. Flour is also removed .
Abhyangam 
After procedure, a light massage is given locally for 5- 10 mints . While massaging more pressure is not to be apply.
Swedan 
Nadi swedan for 5-10 minutes is given locally.
After the completion of the treatment residual oil should be cleansed with tissue , cotton or cloth dipped in warm water.
Duration of the procedure 
Janu basti is commonly done for 7-14days. Procedure involves time duration of 30-45 minutes. 
Benefits Of Janu Basti
Janu Basti is an effective and  most commonly used  therapy for the knee pain . The medicated oil used in the therapy effectively soothes pain, stiffness, and inflammation in the joints.
Pain management
The warm oil poured over the knee joints, help them relax and relieves  joint pain.
Helps to reduce stiffness
Janu Basti increases the flow of oxygen and nutrient-rich blood, and therefore relieves stiffness.
Improves mobility and flexibility
Lubrication of the knee joint is done with Janu Basti which help to increase  mobility of the knee joints 
Lowers inflammation
The medicated oils that are used in janu basti have  anti-inflammatory properties that help to reduce inflammation and pain.
Strengthens knee joints
Janu Basti boosts blood flow strengthening the muscles, bones, and joints of the knee.
Other panchakarma procedures which are done in knee pain are 
– Patra pottli pind sweda
–  Shashti shali swead
–  lepa around knee joint 
–  Matra basti 
Janu basti is the best ayurvedic procedure that is used in all type acute and chronic conditions of knee pain. Janu basti forms an important part of knee care , a part of 'prevention is better than cure ' mantra.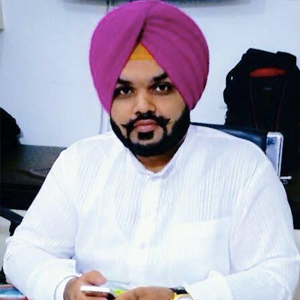 Vaidya Karanvir Singh is the younger Vaidya in Chandigarh Ayurved & Panchakarma Centre. He is the fourth generation in his family who is practicing as a general consultant in Ayurved & Panchakarma treatment at Chandigarh. In his practice, he had treated more than 1000 plus patients worldwide.
Article by Dr. Karanvir Singh (M.D in AYURVEDA, PANCHAKARMA FAGE) and reviewed by Vaidya Jagjit Singh (B.A.M.S)