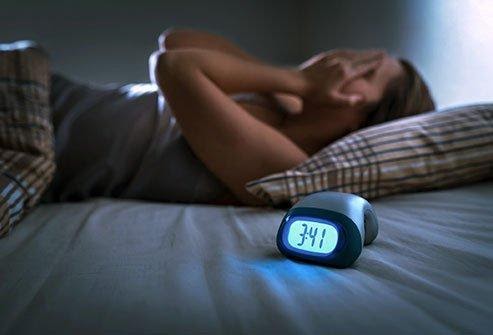 ROLE OF PANCHAKARMA IN INSOMNIA
What is Insomnia?
It is a common sleep disorder in which the person is unable to fall asleep or hard to stay asleep or cause you to wake up too early and not be able to get back to sleep. There is feeling of tiredness when the person wakes up.
What are the causes of Insomnia?
Most cases of insomnia are related with the following-
Poor sleeping habits

Depression

Anxiety

Lack of physical exercise

Chronic illness

Medication
Symptoms
Difficulty in falling or staying asleep during night time.

Tiredness or sleepiness during day time

Lack of attention or focus

Irritability

Depression or anxiety

Unable to cope up with personal relationships family, friends, and caregivers.

Mood Swings 

Waking up too early in the morning

Low level of energy and Fatigue

Behavior problems like feeling impulsive or aggressive.
Insomnia can be treated by improving sleep habits, behavior therapy and identifying and treating underlying causes and by Panchakarma Therapies.
Ayurvedic View on Insomnia
In Ayurveda, Insomnia or loss of sleep is termed as 'Anidra' or 'Nidranasha'.

Anidra is the difficulty in maintaining sound sleep or waking up early without complete sleep and unable to sleep again, or waking up with a feeling of tiredness and exhaustion.

By looking at the Ayurvedic perspective, Tarpak kapha, Sadhak Pitta or Prana vata are responsible for Insomnia.

The sub-division of Kapha dosha is the Tarpak kapha. It helps to nourish the brain cells and facilitates a good sleep during night hours. Imbalance of Tarpak kapha dosha causes poor nourishment of brain cells, leading to insomnia. 

The sub division of pitta is the Sadhak pitta which controls the emotions, desires, spirituality.

The subdivision of Vata is the Prana vata and is linked to insomnia, worry, anxiety, etc.

So due to imbalance in this subdivision basically the Vaata dosha leads to insomnia.
Is Panchakarma effective for Insomnia?
Yes, Panchakarma is very beneficial for the Patients with Insomnia.
There are amazing effects seen after the Panchakarma Therapies.
Panchakarma for Insomnia Patients
Panchakarma plays an important role in managing insomnia in a natural way without any medication.
The Panchakarma advised for insomnia patient's are-
Shirodhara
 –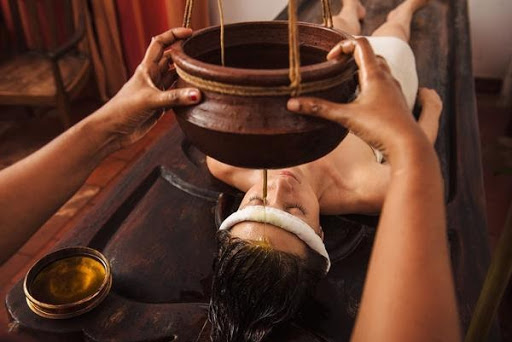 It is a very special, soothing and therapeutic head massage basically indicated to treat psychological disorders for mental health. 
The medicated oils are used in this therapy as per the severity of the patient.
The oil is poured in the forehead region and it is followed by a head massage.
Benefits-
It reduces the anxiety, depression, fatigue, behavior problems and induces proper sleep.

It is beneficial for people with Vata and Pitta imbalance.

It enhances your Memory power, improves concentration.

It promotes better sleep.

It strengthens your body.

It is also good for many Eye Disorders.

It slows down the Ageing process

It helps to induce sleep.
Nasyam-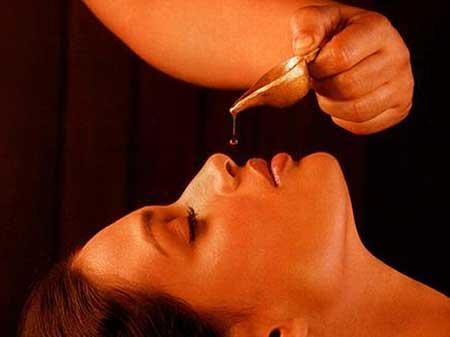 In this procedure the 2drops of medicated oil is poured in each nostrils followed by inhalation of medicated smoke or dhoompana.
After nasyam there should be mild massage of the palms, soles, and shoulders. The patient is then asked to turn to the side to draw the herbal medication into the throat and spit it out (not to be swallowed). 
BENEFITS-
This process is very beneficial in treating the diseases associated with Urdhvajatru gata or upper clavicular diseases.
It cleanses Sinuses. The process effectively soothes the nasal passage and clears the sinuses to promote breathing.

It helps to heal Migraines and Headaches.

It is highly effective in treating chronic headaches and migraines.

It expels the mucus buildup, improves voice, and releases toxins out of the body thus improving health.

Promotes good night sleep.
Abhyanga –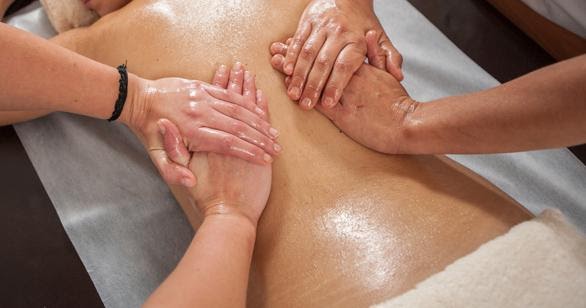 It is a full body massage done with the help of medicated oils.

It relaxes the full body.

Remove tension and promotes sound sleep.

It helps to improve circulation, strength, vision and stamina.

Improved texture, tone and overall appearance of skin.

Strengthened bodily tissues, bones and joints.

Provides Better sleep and improves overall health.
Pada-Abhyanga –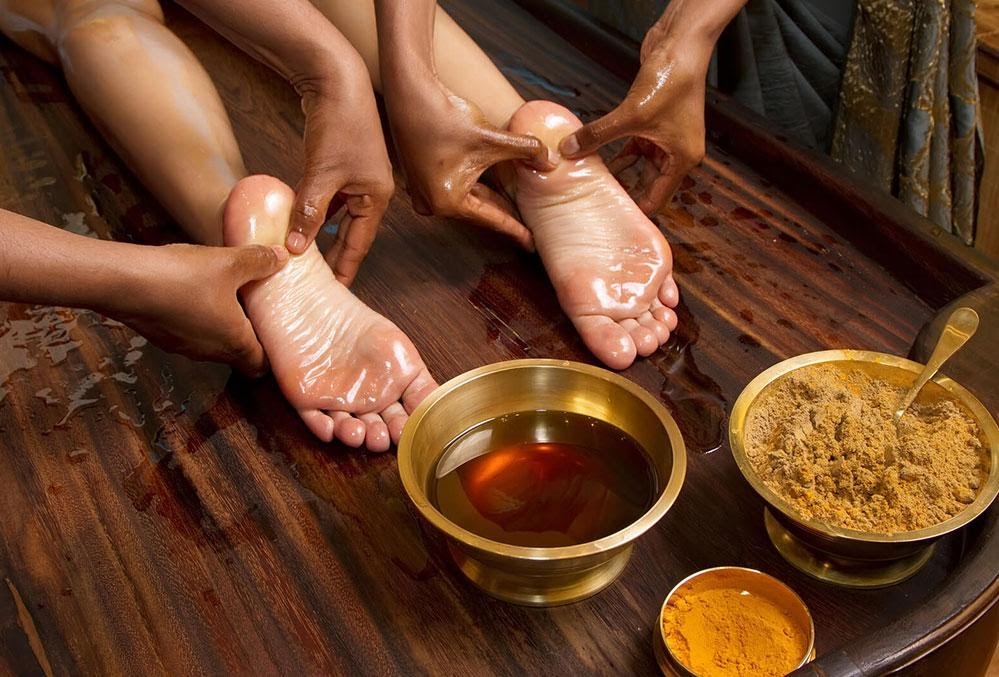 It is a relaxing foot massage done with the help of Ayurveda herbal oils.

It helps in relaxation of body and mind

It encourages a good night sleep.
Pichu –
It is an Ayurvedic treatment in which medicated oil is mixed with herbal powder and then applied to the center part of the head. 

This is an amazing treatment for the problems like stress, insomnia, tension, and mental conditions.
Panchakarma is beneficial in Insomnia Patients
Panchakarma

 is designed in such a way that it allows the body to get rid itself from wastes that have accumulated and lodged in the body or creating blockages.

It helps to clear these blockages and detoxify the body in a unique way. 

Shirodhara along with the above therapies is a power pack to provide you a

good night sleep.

It is beneficial for healthy well being.
Pathya(DO's) and Apathya(Don't's) for Insomnia Patients
It is advised to use Multi grain flour and good variety of rice instead of refined varieties.

Avoid product rich in caffeine, alcohol, and aerated drinks.

Late night working on the mobile, Laptops etc. should be avoided.

Buffalo milk is very beneficial in inducing sleep as it contains rich amounts of an amino-acid, L-tryptophan.

Make your bedding comfortable and room should be quiet and dark at the time of sleeping. 

The person should use clean, fresh sheets and pillows. The rrom temperature should be comfortable.

Use of dairy products like milk, low-fat yoghurt, cheese, Poultry (turkey, chicken), Seafood (salmon, sardines, cod) are beneficial for inducing sleep.

Tomatoes, Grapes, Cherries, Chickpeas, Mushrooms, Bell peppers, Banana, Walnuts are also very beneficial for improving sleep quality.

High blood pressure can affect sleep so it is advised to limit salt intake in your diet

To control stress levels both physical and mental one should exercise daily.

Some Asana may help in inducing sleep they are – Shavasana, Supta matsyendra asana, Surya bhedna, Supta baddha konasana, Halasana etc. helps to reduce the stress, keep the mind calm, and also induces the sleep.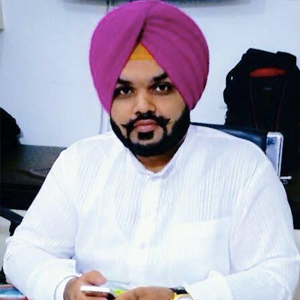 Vaidya Karanvir Singh is the younger Vaidya in Chandigarh Ayurved & Panchakarma Centre. He is the fourth generation in his family who is practicing as a general consultant in Ayurved & Panchakarma treatment at Chandigarh. In his practice, he had treated more than 1000 plus patients worldwide.
Article by Dr. Karanvir Singh (M.D in AYURVEDA, PANCHAKARMA FAGE) and reviewed by Vaidya Jagjit Singh (B.A.M.S)