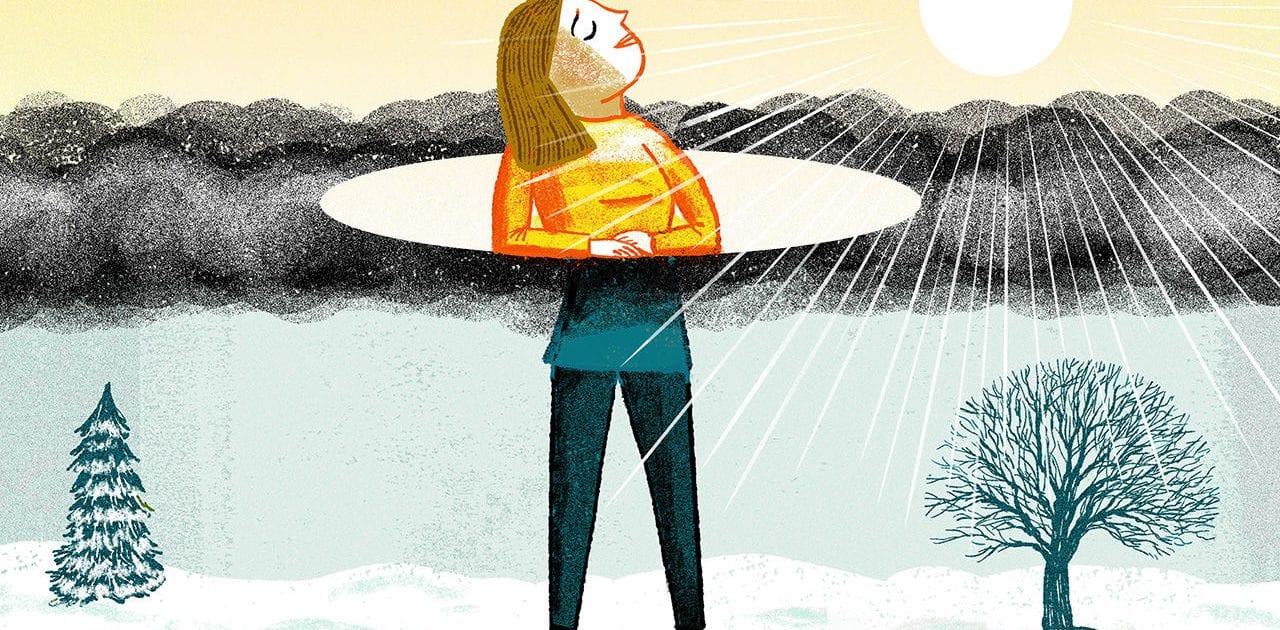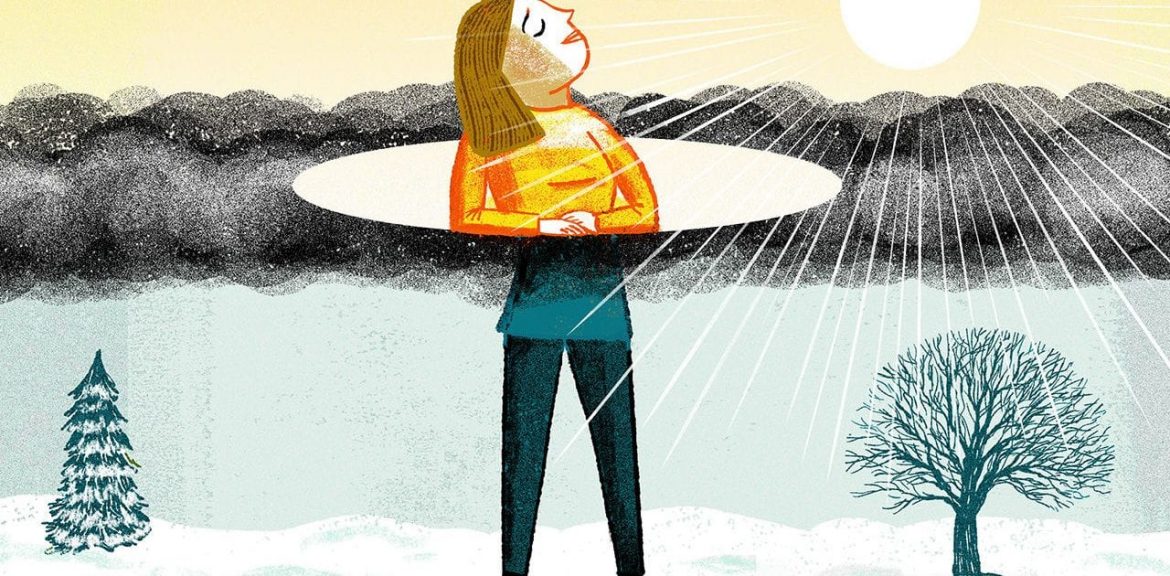 SEASONAL AFFECTIVE DISORDER AND ITS AYURVEDIC MANAGEMENT
A type of depression which is triggered by the change of seasons and usually starts in the late fall. This conditions tends to get worst in late fall or early fall before ending in the sunny days of spring season.
Some individuals tends to develop mild form of SAD known as Winter Blues, as it is quite normal to feel little down in colder months because individual feels stuck inside and it gets dark early. But Seasonal affective disorder is much more than winter blue as it is a form of depression which affects the day to day life of individual.
WHAT ARE THE RISK FACTOR FOR SEASONAL AFFECTIVE DISORDER?
Having another mood disorder like bipolar or major depressive disorder
Family history of SAD or any other mental health condition like schizophrenia etc.
Living at latitudes far south or far north from equator
Living in cloudy regions.
WHAT ARE THE CAUSES OF SEASONAL AFFECTIVE DISORDER?
The exact cause of SAD is not known but there are certain factors that might contribute in developing this condition. The factors includes :
Chemical Imbalance in Brain : Neurotransmitters aids in the transmission of the impulse between nerves. Serotonin, widely known as Happy hormone is one of these molecules and is controlled by the sunlight. Winter time darkness causes serotonin levels to decline more, which might cause SAD
Deranged Melatonin Levels : The lack of sunlight during the winter season also affects melatonin production. Melatonin influences a person's mood and sleeping patterns, therefore an excess of it during the winter months makes a person feel lethargic and drowsy.
Change in Body Biological Clock : Biological clocks helps to sleep, feel well and produce the right amount of hormones. Winter time daylight loss causes a shift in biological clock. Due to this person's inability to keep up with a daily schedule.
Vitamin-D Deficiency : Vitamin D increases the serotonin synthesis. Sunlight aids in the body's production of Vitamin D, and the shorter days of winter cause Vitamin D deficiencies. Serotonin levels and mood are also affected by low Vitamin D levels.
WHAT ARE THE SYMPTOMS OF SEASONAL AFFECTIVE DISORDER?
Some common symptoms of experienced by individual with SAD includes :
Anxiety
Carbohydrate carving and weight gain
Trouble concentrating
Sadness, feeling depressed
Extreme fatigue and lack of energy
Limbs which feel heavy
Sleeping problems
Suicidal thoughts
Feeling worthless or hopeless
Sleeping problems
Episodes of violent behavior
Restlessness and Agitation
Social withdrawal
PREVENTIVE MEASURES FOR SEASONAL AFFECTIVE DISORDER :
Regular Sleep Cycles : A person's mood is impacted by their quality of sleep. Try to establish a sleep schedule that will help to alleviate the symptoms and stop them from getting worse.
Socializing : Social engagement id a key component in preventing the depression and serves to divert the mind from negative thoughts
Health Diet and Vitamin Supplements : A balanced body-mind link can be maintained by consumption of healthy diet and taking vitamin supplements. In order to combat the effects of depression, maintaining mental as well as physical health through daily vitamin supplements is also beneficial.
Regular Exercise : Engaging in regular physical activity can help a person to maintain both good physical and mental health.
WHAT AYURVED SAYS ABOUT SEASONAL AFFECTIVE DISORDER?
The Ritucharya concept in Ayurved explains how dosha variations occur throughout the year and how these variations may lead to disease. Doshas go through three stages which are accumulation in one season, aggravation in the following season and auto-pacification in the following season.
As previously said, Seasonal affective disorder typically begins in late winter. Ayurved claims that the intersection of Sharad and Hemanta Ritu is where fall occurs.
Along with accumulation of the kapha, the aggravated pitta from Sharad ritu normally subsides in the Hemanta Ritu.
As the kapha builds up , it takes control of the body and causes a slowdown of both physical and mental activity.
It is a natural occurrence and kapha will return to its normal state in spring season, but if the seasonal regime is not followed well, the symptoms of the kapha rise will be severe, which will contribute to the onset of SAD.
HERBS :
Brahmi
Jatamansi
Ashwagandha
Haridra
Tagar
Amlaki
PANCHAKARMA :
Shirodhara
Shiro vasti
Nasyam
Shiro lepam
Abhyang
Patra potali pind swedan
CHANDIGARH AYURVED CENTRE MEDICATION FOR TREATMENT OF SEASONAL AFFECTIVE DISORDER:
1. Brodley Syrup:
This syrup maintains the overall activity of the brain. As the herbs used for the preparation of this syrup are Brahmi (Bacopa monnieri), Shankhpushpi (Convolvulus pluricaulis), Dhania (Coriandrum sativum), Ashwagandha (Withania somnifera), Saunf (Foeniculum vulgare), etc. These all acts as a mind relaxant. The use of this syrup provides good results to the dementia patient. This syrup has the best memory boosting power and helps in increasing the blood flow to the brain. It is used as an antioxidant that increases retention power
Recommended Dosage: Take 2 teaspoonful twice daily.
2. Mann Mitra tablet:
Mann Mitra tablet is herbal and purely ayurvedic medicine. It is used in Ayurvedic treatment for psychiatric conditions and help to balance all the three doshas of body i.e vata, pitta, kapha. CAC Mann Mitra tablet improves intelligence and speech problems. It is helpful for making the nervous system strong and nerves as well. It contains various herbs like Bala, Vacha, Shankhpushpi, Nagkeshar etc that help you fight insomnia, anxiety, and stress. It works as a antioxidant, anti depressant, immuno booster, anti epileptic and as neuro protective drug.
Recommended Dosage: Take 1 tablet twice a day with normal water.
3. Rasayan Vati:
Rasayan vati is herbo-mineral Ayurvedic formulation which contains various herbs such as Aswagandha, Shilajeet, Amla, Musali, Shatavar, Brahmi,  Mukta pisti, Praval pisti, , Kaunch Beej, Saunth, Mirch, Brahmi, etc. These ingredients show antioxidant, anti-inflammatory, antipyretic, analgesic, immune-modulator properties. These tablets provides good results in General debility, Psychological disorders, and improves immunity.
Recommended Dosage: Take 1 tablet twice daily.
4. Calm Sleep tablet:
calm sleep tablet is an amazing combination of natural herbs like bhang, Brahmi, Tagar, jatamansi. It helps to relieve stressful conditions. They help to pacify the nervous system and also helps to calm minds and make your body relax and light. In Ayurveda when there is an imbalance of three energies i.e. vata, pitta and Kapha, it leads to disease. Vata has a sub dosha named prana doshas which regulates the sensory perception, brain, and mind. calm sleep tablets is effective in depression, anxiety, insomnia, amnesia, Alzheimer's disease, obesity, and hypertension.
Recommended Dosage: Take 1 tablet twice a daily.
5. Brain relaxant churna:
This churna is a pure Ayurvedic preparation which contains Amla (Emlica officinalis), Sonth (Zingiber officinale), Pippali (Piper longum), Marich (Piper nigrum), Haldi (Curcuma longa), Bala (Sida cordifolia), Suddha gandhak, Lauha bhasma, etc. It is mainly used for the treatment of psychiatric conditions, speech problems, to improve the intelligence and also beneficial in sleep disturbances, panic attacks, phobia, and relieves stress.
Recommended Dosage: Take 1 tablespoonful twice daily.
6. Stress care tablet:
Stress care tablets are pure herbal formulation prepared from ingredients like Sarpgandha (Rauwolfia serpentine), Brahmi (Bacopa monnieri), Jatamansi (Nardostacys jatamansi).The herbs used for formulation of these tablets show antioxidant, anti-inflammatory, anti-stress, anti-depressant, & immune-modulator properties. These herbal tablets gives good result in Stress, Depression, Anxiety, All neurological disorders, Increases intelligence, and Improves memory.
Recommended Dosage: Take 1 tablet twice daily.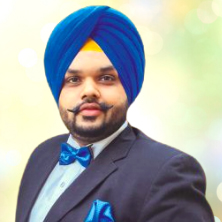 Dr. Vaidya Karanvir Singh is the younger Vaidya in Chandigarh Ayurved & Panchakarma Centre. He is the fourth generation in his family who is practicing as a general consultant in Ayurved & Panchakarma treatment at Chandigarh. In his practice, he had treated more than 1 Lakh Plus patients worldwide.
Article by Dr. Karanvir Singh (M.D in AYURVEDA, PANCHAKARMA FAGE) and reviewed by Vaidya Jagjit Singh (B.A.M.S)