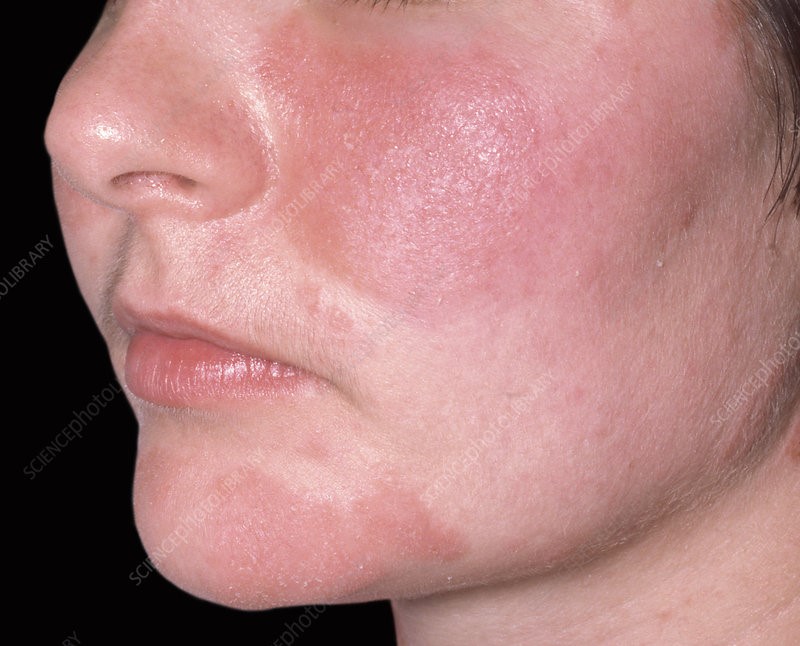 SEBORRHEIC DERMATITIS AND ITS AYURVEDIC MANAGEMENT
A subtype of Dermatitis that causes itchy red patches and greasy scales on skin along with yellow or white crusty or powdery flakes in the scalp. This condition is quite common, easy to manage and non-contagious skin condition. Secborrheic dermatitis can develop in any other areas of body with most sebaceous glands activity, such as upper back and chest, forehead, face, the creases at the base of nose, behind ears, navel, in the creases of arms, groin and legs etc.
This condition is a lifelong that appears and disappears. This condition tends to flare up from time to time.
WHAT ARE THE CAUSES OF SEBORRHEIC DERMATITIS?
Exact cause of sebrorrheic dermatitis is not known but certain things can lead to development of this condition.
Genes
Stress
Cold, dry weather
Immune system response
Certain medications and health conditions
Overgrowth of a type of yeast called Malassezia, that is usually present on every individuals skin
WHAT ARE THE RISK FACTORS OF SEBORRHEIC DERMATITIS?
There are certain factors which might increase the risk of developing this condition in individual like:
Alcoholism
Depression
Acne
Epilepsy
Psoriasis
Rosacea
Eating disorders
WHAT ARE THE SYMPTOMS OF SEBORRHEIC DERMATITIS?
Red scales on skin
Itchy white flakes of skin on scalp
Blepharitis
Crusty yellow scales on infants head
Flaky patches on chest and at hairline that are shaped like ring or flower petal.
Inflamed hair follicles on cheeks and upper half of trunk
Pink plaques of scales on both sides of face
WHAT AYURVED SAYS ABOUT SEBORRHEIC DERMATITIS?
In Ayurved it can be correlated with Darunaka, a kapalagata roga ( disease of scalp). Due to excessive exposure to etiological factors like intake of unwholesome food, intake of oily, fried food etc leads to vitiation of the kapha and vata dosha. The vitiated doshas in turn contaminate rakta(blood), twak(skin), mamsa(muscles) and ambu(bodily fluids) and produces symptoms like itching of scalp, hair fall, dryness of scalp and cracking of scalp skin.
HERBS :
Giloy
Bakuchi
Mulethi
Daruharidra
Amla
Bhringraj
PANCHAKARMA :
Shiro abhyang
Nasyam
Shiro vasti
Shiro lepam
Raktamokshana
CHANDIGARH AYURVED CENTRE MEDICATION FOR TREATMENT OF SEBORRHEIC DERMATITIS :
1. Detox Premium Powder:
This is a herbo-mineral preparation that contains ingredients like Parwal Pishti, Giloy satv, Shukta Pishti, Kamdudha Ras, Gandhak Rasayan, etc.
Parwal Pishti: This Pishti reduces inflammation, flaking, itching of the skin. The Pishti is composed of natural coral calcium processed with rose water.
Shukta Pishti: It helps to balance the Pitta dosha in the body. All signs and symptoms related to Psoriasis patients are managed with this article.
Giloy Satv: This satv is prepared from the herb Giloy (Tinospora cordifolia). The anti-inflammatory, antioxidant, and analgesic properties of this herb deal with psoriasis easily.
Kamdudha Ras: This herbal-mineral classical preparation balances Pitta dosha in the body.
Gandhak Rasayana: This herbal preparation is used since ancient times for all types of skin disorders.
Tal Sindoor: It contains ingredients like Shuddh parad, Aloe vera, Gandhak, etc that relieve redness in psoriasis patients.
Akik Pishti: This Pishti reduces all types of Pitta related disorder hence it gives good results in psoriasis.
Recommended Dosage: Take 1 sachet twice daily with plain water.
2. Blood Purifier Syrup :
It is ayurvedic syrup that consists of various natural ingredients such as Khadir Chall (Acacia catechu), Manjistha (Rubia cordifolia), Neem (Azadirachta indica), Giloy (Tinospora cordifolia), Harad (Terminalia bellirica), Baheda (Terminalia chebula), Amla (Emblica officinalis), etc. As the syrup purifies the blood by removing excess toxins it is very beneficial in maintaining proper circulation and improves the skin naturally.
Recommended Dosage– Take 2 teaspoonful twice daily.
3. Panchatikta Ghrita Guggulu:
The tablets are very beneficial in curing skin diseases as it contains the Pitta pacifying ingredients such as Shuddh guggulu (Commiphora mukul), Neem (Azadirachta indica), Amrita (Tinospora cordifolia), Gajapippali (Piper chaba), Shunthi (Zingiber officinalis), etc. The tablet is Tridoshahara, thus is very effective in maintaining the hormonal level in the body.
Recommended Dosage –Take 2 tablets twice daily with normal water.
4. Skin Care tablet:
Skin care tablet is herbo mineral and purely ayurvedic formulation. It contains various herbs like Haridra khand, Panchnimba churna, Panchatikta guggulu, Patol patra, Ajmoda, Khadir chhal, Chirayta, Mulethi, Manjistha, Chopchini, Gandhak, etc. Skin care tablet is a blood purifying. It cools and detoxifies the blood, dissolves obstructions in the blood flow that further increase blood circulation of the skin. It minimises the blemishes, lighten sun tan, delay ageing of skin and heal skin problems. These tablet also act as a skin moistuirizer, Improves blood circulation, Remove blemishes, Reduce itching and burning sensation of skin, Prevent acne and pimples, Relieves leucoderma.
Recommended Dosage –Take 2 tablets twice daily with normal water.
5. Twak Churna:
Twak churna is a composition of two main ingredients – Yashtimadhu (Glycyrrhiza glabra) and Manjistha (Rubia cordifolia) that are considered as the best herbs for skin. The churna has anti-inflammatory, antibacterial, and antiandrogenic abilities that treat acne and also prevent it from re-occurrence. The herb Manjistha acts against bacteria such as Propionibacterium acne and Staphylococcus epidermidis which play a role in the development of pimples.
Recommended Dosage– Take 1 teaspoonful twice daily with normal water.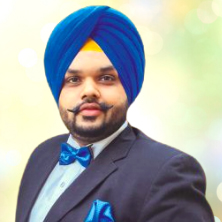 Dr. Vaidya Karanvir Singh is the younger Vaidya in Chandigarh Ayurved & Panchakarma Centre. He is the fourth generation in his family who is practicing as a general consultant in Ayurved & Panchakarma treatment at Chandigarh. In his practice, he had treated more than 1 Lakh Plus patients worldwide.
Article by Dr. Karanvir Singh (M.D in AYURVEDA, PANCHAKARMA FAGE) and reviewed by Vaidya Jagjit Singh (B.A.M.S)