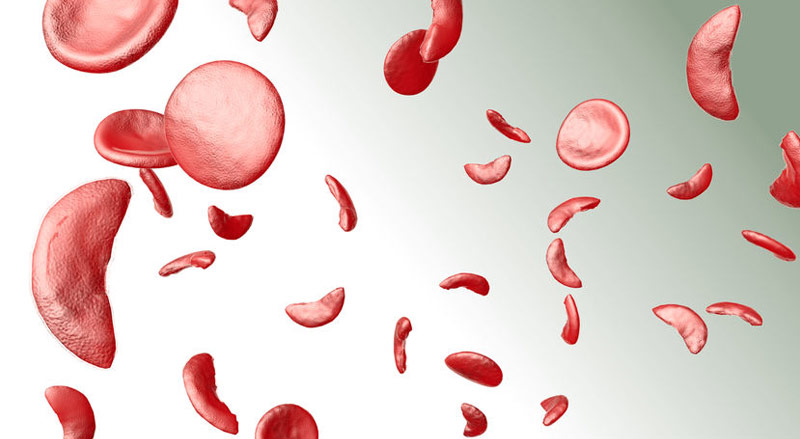 In India, sickle cell is mainly found in Chhattisgarh, Madhya Pradesh, Odisha, Jharkhand, Maharashtra, Gujarat, Andhra Pradesh, Telangana, Kerala, Karnataka and some northeastern states. Preliminary investigation of sickle cell gene in Chhattisgarh has revealed that it is spread in about 10 percent of Sickle Cell1 population of Chhattisgarh. However, in some cases it is seen as high as 30 percent. Despite this excessive proliferation of sickle cell genes, most people are unfamiliar with the scientific basis of this genetic disease acquired from parents. This situation generates serious social, mental and economic hardship along with medical burden for sickle cell patients and their families. The social stigma associated with the disease further exacerbates their suffering.
Sickle cell disease pathophysiology
Sickle cell disease / anemia Sickle cell disease is a genetic disorder arising from abnormal genes acquired from parents. Normal red blood cells (RBCs) are bifacial disc-shaped and flow easily into the blood vessels, but in sickle cell disease the red blood cells become crescent / sickle (sickle). These abnormal red blood cells (RBCs) are rigid and viscous and block blood flow to various organs. Blocked blood flow causes severe pain and damages various organs. Scientific research has found that the sickle cell gene provides partial protection against malaria and is commonly found in malarial regions. During biological development the sickle cell gene originated in African ancestors and also spread rapidly to other malarial regions due to its malaria resistant property. It is found in the Mediterranean Sea, Middle East and India apart from Africa. The disease has also been found in Europe, America and the Caribbean region. In India, it was found in Chhattisgarh, Odisha, Maharashtra, Gujarat, Madhya Pradesh, Tamil Nadu and parts of Kerala. 
Genetics
Red blood cells are formed in the bone marrow and have an average lifespan of 120 days. Sickle cell red blood cells have a lifespan of only 10–20 days and bone marrow cannot rapidly replace them in sufficient quantities. As a result, the normal number of red blood cells and hemoglobin in the body decreases. Changes in the size of red blood cells result from mutations in a nucleotide of the hemoglobin gene. This results in the synthesis of abnormal hemoglobin. Sickle cell trait is derived from a parent with a common gene, and an abnormal gene from another parent. They typically have no symptoms, but they provide the sickle hemoglobin gene to their offspring.
Event
There is no cure for sickle cell anemia. However, treatment of anemia can reduce the symptoms and complications of the patients. A limited number of people can be treated by blood marrow and stem cell transplantation. Sickle cell anemia varies from person to person. Some people have long-term pain or fatigue. However, improving the quality of health, proper care and treatment can improve the lives of patients. There are also many patients with sickle cell anemia who are living at the age of forty-fifth / fifties or more due to proper treatment and care.
Pathophysiology
Gene mutation causes the replacement of glutamic acid, the sixth amino acid of the β chain of the hemoglobin protein, by valine. Due to which the structure and functions of hemoglobin are changed and sickle cell disease develops. Because of this mutation, sickle hemoglobin has no apparent effect on secondary, tertiary, or quaternary structure in the event of normal levels of oxygen. But due to low availability of oxygen, sickle hemoglobin polymerizes and forms a long and rope-like structure. Because of this RBC (R.B.C.) resizes to be laughable. This perverted RBC Blocking the small blood vessels and damaging the structure of blood vessels and various organs, as well as causing pain and other symptoms of sickle cell disease.
Hemolysis and vaso-occlusive crisis occur mainly in sickle cell disease.
Then the probability of inheriting both normal genes in each child is 25%, one normal and one mutated 50% and both mutants.
Patient identification
Inhibition in physical development, weight and height less than normal

Weak body with complaints of general weakness

Severe anemia and severe anemia

Pale skin, colorless nails

Yellowing of skin and eyes (jaundice)

Flat bone

Persistent mild fever and chronic fever

Shortness of breath

More tired than usual

Frequent urination, thickening of urine

Bones and ribs pain

Irritability in hands and feet

Infertility

Recurrent viral and bacterial infections
Diet Management
Eat plenty of fiber and radish diet.

Eat a high protein diet.

Choose a diet that contains anti-oxidants.

Avoid oily and fatty, spicy foods.

Drink lots of water.
What to do
Drink plenty of water.

Make amendments in daily dietary habits.

Keep calm and relax.

Avoid extreme temperatures.

Avoid infection.

Play the game regularly.
What is the treatment?
Sickle cell anemia is an inherited red blood cell or RBC disorder. This results in an abnormal hemoglobin term sickle hemoglobin or hemoglobin S present in its RBC. The disease occurs from birth, but it may take more than 4 months for infants to show any signs of becoming ill.
Treatment of sickle cell anemia
The aim of treatment in this type of disease is to provide pain relief to the patient, seeing that infection is prevented with damage to organs and stroke. They also try to treat anemia and check for any complications.
Pain relief
If the pain experienced by the patient occurs on a mild heating pad and over the counter, prescription medication is used. When the pain becomes severe, he may have to be admitted to a medical hospital. Fluid and pain relievers are used as measures to combat acute pain in the short term.
Pain prevention
Severe cases of sickle cell anemia are treated with medication called hydroxyurea, which reduces painful crises. It helps prevent such pain attacks, but when such an attack occurs, it cannot get rid of it.

Infection prevention

Sickle cell anemia is usually found to be complicated by bacterial infection. But thankfully they can be stopped and treated. This should be urgently needed when dealing with such complications.
Prevention of complications
Sickle cell anemia can cause many complications. These can include acute chest syndrome, gallstones, stroke, pulmonary hypertension, damage to the eyes and foot ulcers that refuse to heal. Even eye damage can occur.

Blood transfusion is used when the anemia worsens or the complication becomes severe. Most patients with sickle cell anemia have to undergo blood transfusions on a periodic basis. If complications such as chronic chest syndrome or stroke are severe, it may require blood transfusions at intervals of one month to prevent any ongoing damage.

Children's head IEG examination should be done regularly to assess the eyes and assess the risk of stroke.

New drug: New drugs are being researched for victims of sickle cell anemia. Some of these work by interfering with hemoglobin diseases. Other cells try to prevent them from sticking to the walls of blood vessels while other embryos increase hemoglobin levels.
Ayurvedic treatment by CAC
1. Detox Premium Powder
These herbal sachets are prepared from ingredients such as Shankh bhasma, Sutshekhar ras, Parvalpishti, Shukta, Giloy, Kamdudha ras, Shvetparpati that gives calming effect on the stomach.
Shankh bhasma: 

This ayurvedic bhasma is prepared from conch shell. The bhasma shows antispasmodic, anti-inflammatory, antioxidant, antacid, digestive stimulant properties. The problems like indigestion, heartburn, acid reflux, abdominal pain, loss of appetite, etc are easily treated with it.

Sutshekhar ras: 

It is an ayurvedic preparation that maintains pitta dosha in the body. This ras provides effective results in abdominal pain, heartburn, nausea, fever, headache, epigastric tenderness, etc.

Parval pishti: 

This pishti is prepared from coral calcium processed in rose water. It provides effective results in acidity, burning sensation, headache, etc.

Shukta pishti: 

This pishti balances the pitta dosha in the body and removes all toxins from the body.

Giloy satv: 

Giloy satv possesses antioxidant, anti-inflammatory, carminative, immunomodulator, etc properties. It eliminates the ama from body hence provide good results in acidity problem.

Kamdudha ras: 

This ras reduces heat, burning sensation, epigastrium tenderness, irritability, heartburn, and acidity.

Shwet parpati: 

It is also effective in acidity.

Recommended Dosage: 

Take one sachet twice daily.
2. Platfer Tablet:
Platfer Tablet Boosts platelet count and reverse the thrombocytopenia (low platelet count) associated with dengue. It decreases the peripheral platelet destruction and strengthens the host immune system. Platfer tablets also helps reduce fever (antipyretic property) and protect the liver (hepatoprotective property). This herbal combination is prepared from herbs like Papaya (Carica papaya) and Giloy (Tinospora cordifolia) which increases the platelet counts naturally. It provides good and effective results for patients. It increases the physical and mental strength of a person and builds up immunity.
Recommended Dosage: 

Take one tablet twice daily.

 
3. Blood Purifier:
Blood Purifier Syrup is 100% natural & safe prepared from various extracts of herbs. The herbs used for formulation of this syrup shows antioxidant, anti-inflammatory, anti-bacterial, anti-fungal, and immuno-modulator properties. It is best known for purifying the blood. It helps in eliminating the toxins from blood that cause acne and blemishes. It's a perfect herbal remedy for skin diseases like acne vulgaris, boils, skin rashes, blemishes, urticaria, and nose bleeding.
Recommended Dosage: 

Take 2 Teaspoon twice daily.
4. Noni capsules
These are herbo mineral and purely ayurvedic formulation. Noni is a fruit found mainly in South India which contains many health benefits. Noni fruit is known for its high level of antioxidants like beta carotene, vitamin E, vitamin C and various other minerals which help to Strengthen the immune system. People suffering from Respiratory problems may benefit from this. Noni Capsules promotes immunity, Arthritis relief, circulation of blood, energy and digestive health. It contains standard extract of Morinda Citrifo. Noni capsules have anti inflamatory properties that help reduce inflammation of the body.
Recommended Dosage: 

Take one capsule twice daily.
5. Makar Rasayan
It is pure herbal formulation of CAC. Makar Rasayan tablet help in balancing all the three doshas. It helps to rejuvenate body tissues and act as an immuno modulator. It helps in proper blood circulation. It prevents the skin from dryness. It contains natural ingredients like Shudha kuchla, Guduchi satva,
Shudha shilajeet, Abhrak bhasma, Ras sindoor, Moonga bhasma, Shankh bhasma, Praval pishti etc. Herbs and minerals used for the formulation of these tablets show antioxidant, aphrodisiac, analgesicand immuno modulator properties.
Dosage – Take 1 tablet twice daily.
Sickle Cell Anemia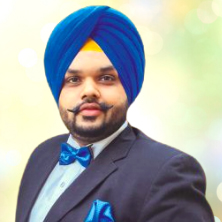 Dr. Vaidya Karanvir Singh is the younger Vaidya in Chandigarh Ayurved & Panchakarma Centre. He is the fourth generation in his family who is practicing as a general consultant in Ayurved & Panchakarma treatment at Chandigarh. In his practice, he had treated more than 1 Lakh Plus patients worldwide.
Article by Dr. Karanvir Singh (M.D in AYURVEDA, PANCHAKARMA FAGE) and reviewed by Vaidya Jagjit Singh (B.A.M.S)