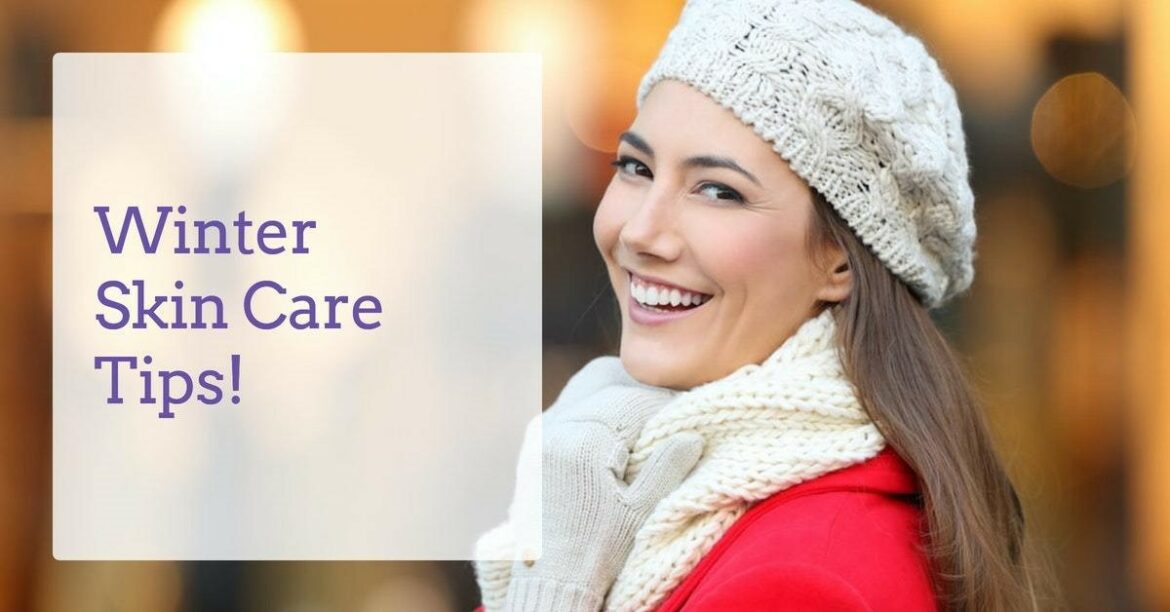 SKIN DRYNESS CARE IN WINTERS
Dry skin is a common complaint in colder winter months and drier climates. When the air outside is cold, dry and drops humidity level the water in your skin evaporates more quickly; this makes your skin feel dry and tight.
Some other factors include frequently washing hands, dry environment, and inadequate hydration, swimming in a chlorinated pool or jobs that are rough on the hands such as mechanics or farming.
SIGNS AND SYMPTOMS OF DRY SKIN
1.Redness
2.Itching
3.Rough texture
4.irritated skin
5.cracks in your skin
6.Stinging or burning
7.Flakiness or scaliness
Most Common Dry Skin Areas Are:
1.The lower legs
2.Hands
3.Arms
Here Are Some Useful Winter Season Skin Dryness Care Tips:
There are many OTC solutions lotions and moisturizers available to combat dry skin. But why spend so much money when we can nourish our skin at home naturally. Here are some simple ways you can manage your skin dryness in winters and find some relief.
AVOID HOT SHOWERS
1.A hot bath or shower can be comforting on a cold day.
2.However, the hot water can be too harsh for your skin.
3.Take warm showers instead to avoid drying out your skin.
4.After that apply plenty of moisturizer.
5.MOISTURIZE MORE
Use Aloe Vera
1.Aloe vera is a safe natural remedy to try if you suffer from dry skin in winter season.
2.Aloe vera has healing and hydrating properties and it can work wonders on dry skin.
3.Apply aloe vera gel directly on your dry skin and notice an instant burst of hydration.
4.Aloe Vera will moisturize your skin and form a protective layer that will keep impurities from entering your pores.
Use Coconut Oil
1.Coconut oil significantly improved skin hydration and was just as effective as mineral oil.
2.It contains medium-chain fatty acids, which are a form of saturated fat.
3.Coconut oil can work wonders on dry, itchy skin in winter on the hands, heels and elbows.
4.Applying coconut oil on these skin areas can result in much improvement by the next morning.
Use Olive Oil
1.Olive oil is one of the most common and the best solution to dry skin during winters.
2.It contains antioxidants and healthy fatty acids which are good for dry skin.
3.It can soothe and condition dry skin in winter all over your body.
4.Massage lightly some olive oil on your hands, legs and other areas before taking bath.
5.After that take a shower and then apply a light moisturizer.
STAY HYDRATED
1.Hot drinks like coffee or hot chocolate are our favorites in winters, and so we tend to drink less water.
2.Drink plenty of water to keep your body hydrated and fresh.
3.A little warm water with lemon or even green tea are refreshing and also has excellent anti-oxidant effects.
TAKE VITAMIN RICH FOODS
Avocados, Cucumbers, spinach, pumpkin mustard greens, almonds, carrots, peanuts, berries, kiwi, and whole grains boosts the skin health, hydration and great for skin dryness the antioxidant and vitamin E. It is beneficial for those suffering from dry skin-related issues in winters.
CHANGE UP YOUR DIET
1.With a direct connection between the gut and skin health, increasing your daily intake of fats is the best way to nourish your skin without any effort.
2.Your diet should be rich in walnuts, olive oil, and avocados (but not to sub them for a proper skin-care routine).
CAC'S GENTLE SKIN CARE PRODUCTS
Many skin care products are too harsh for dry skin But CAC's skin care products are are suitable for your skin. Avoid any products with fragrance, as these can cause irritation. Instead, stick to skin care products that are hypoallergenic and noncomedogenic. If you often deal with dry skin rashes like dermatitis, you should usecac'sskin dryness care products such as aloe veragel,orange face cream and oatmeal face scrub etc.
1.ALOE VERA-GULAB GEL:
Chandigarh Ayurved Aloe-veraGulab Gel is 100% natural and safe containing herbal extracts. These ingredients (aloevera, honey & rose water) show antioxidant, anti-inflammatory, & moisturizing properties.This herbal gel gives good results in skin dryness, Acne or Pimple, Hyper-Pigmentation, blackheads, whiteheads and all skin diseases.Hyper-pigmentation scars get healed with this gel.
How to apply: Use a gentle face cleanser to wash your face properly. Apply small spots of aloeveragulab gelall over your damp face and then smoothen it out all over your face and neck too.
2.ORANGE FACE CREAM:
Orange Face Cream makes your skin look beautiful, softer, and healthier for long duration. Natural oils present in Oranges help to moisturise skin. Oranges are rich in calcium, fibre and vitamin C which aid in skin exfoliation and help to dry out acne, improving the overall look of your skin. Orange face cream helps in drawing out all the impurities leaving a beautiful healthy glow. Antioxidants found in Oranges fight free radicals which may slow down the production of wrinkles, and stop premature aging.
How to apply: Use a gentle face cleanser to wash your face properly. Apply small spots of Orange face cream all over your damp face and then smoothen it out all over your face and neck too.
3.OATMEAL FACE SCRUB:
Oatmeal Face Scrub exfoliates the dead skin on your face; oatmeal is soothing to skin and allows natural and gentle cleansing of skin. It also acts as a natural moisturiser and has anti-inflammatory properties. Oatmeal's mild pH can help to cool down the inflamed skin that may have caused due to some rash or infection. Oatmeal helps to declog the pores and gives you a smooth and clear skin. Oatmeal is packed with chemical compounds called saponins, which are known for their natural cleansing activity. Oatmeal helps to normalise your skin's pH levels, and soften the dry skin. It also protects the skin from external irritants, and gives you a fresh, glowing and youthful skin.
How to apply: Apply the scrub in a circular motion to face and neck for upto 15 to 20 minutes, Rinse off with cold water.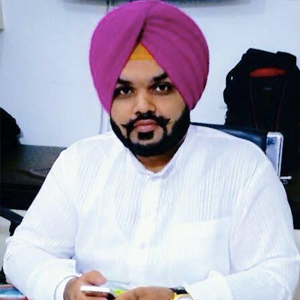 Vaidya Karanvir Singh is the younger Vaidya in Chandigarh Ayurved & Panchakarma Centre. He is the fourth generation in his family who is practicing as a general consultant in Ayurved & Panchakarma treatment at Chandigarh. In his practice, he had treated more than 1000 plus patients worldwide.
Article by Dr. Karanvir Singh (M.D in AYURVEDA, PANCHAKARMA FAGE) and reviewed by Vaidya Jagjit Singh (B.A.M.S)