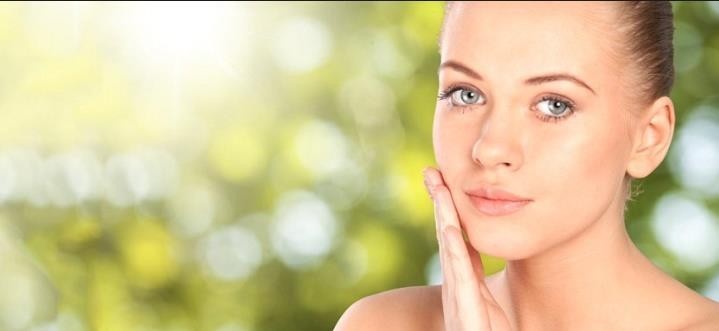 Skin Wrinkles Ayurvedic Treatment
Wrinkles are one of the women's major problems when they get older.
And it is really important to deal with it as early as possible.
As per Ayurveda, most of your skin issues can be treated with the help of natural ingredients and herbs.
Ayurveda has various anti-aging formulations that can help you get wrinkle-free skin without any use of chemicals.
Causes of Premature Aging of the Skins
Lifestyles
1.Dietary choices
2.Unhealthy habits
Stress
1.Unreleased stress
2.Strain
Environmental conditions
1.Ultraviolet rays
2.Pollution
3.Extreme weather conditions
A few incredible herbs are:
1.Haridra (Curcuma longa)
2.Shigru (Moringa oleifera)
3.Nimba (Azadirachta indica)
4.Tulsi (Ocimum tenuiflorum)
5.Taila parni (Eucalyptus globulus)
6.Haritaki (Terminalia chebula)
7.Amla (Phyllanthus emblica)
Haridra (Curcuma longa)
1.Turmeric is truly nature's gift to mankind and a miracle for your skin.
2.This herb will give you youthful and wrinkle free skin.
3.Turmeric (curcumin) has anti-ageing properties, which diminish wrinkles and also improve skin texture.
4.Mix 1 tsp. of turmeric powder with 1 tsp honey and milk to form a wet paste.
5.Apply this paste on face for 10 to 15 minutes and leave it for dry.
6.Rinse with cool water, scrubbing gently to remove.
Amla (Phyllanthus emblica)
1.Amla is one Ayurvedic superfood you should include in your daily diet.
2.Goose berry is incredibly high in antioxidants that reduce wrinkles and give youthful skin.
3.It is rich in vitamin C that helps to reduce free radical activity.
4.Free radicals are responsible for premature ageing, dull skin and wrinkles.
Aloe vera
1.Aloe vera is a beauty secret and is being considered as the future of medicine.
2.It is the most commonly used plant to tackle skin related issues.
3.From removing tan, to treating pimples and hydrating your skin; the wonder herb is doing it all.
Ayurvedic Medicine For Healthy and Wrinkle Free Skin
Ayurvedic skincare routine that has its life rooted in ancient Vedic culture of India. Instead of using creams, lotions or other cosmetics you should use CAC's Skin Glow Kit a natural and herbal formula.
The Kit includes many natural herbal medicines which can purify and detoxify your body in a natural way.
ALL PRODUCTS DESCRIPTION IN DETAIL:
1.DETOX PREMIUM POWDER
The sachet includes all the natural ingredients which help to detoxify the body and maintain the natural luster and glow in the skin. This herbal sachet contains various ingredients such as Parwal Pishti, Shukla Pishti, giloy Satva, Tal Sindoor, Gandhak Rasayana, Kamdudha Rasa, Sudh Yog Powder, Jahar Mohra Pishti, etc.
Recommended Dosage –Take 1 Sachet twice a day with normal water.
2.PANCHATIKTA GHRITA GUGGULU
Panchatikta Ghrita Guggulu is an ayurvedic preparation mainly used for skin diseases. This tablet contains pure herbal ingredients such as Nimba(Azadirachta indica), Patola(Cucumis acutangulus), Guduchi(Tinospora cordifolia), Vasa(Adhatoda vasica), etc. This tablet promotes detoxification and rejuvenation. Panchatikta Ghrita Guggulu tablet is a natural source of anti –oxidant. It promotes engender vibrant and healthy skin.
Recommended Dosage – Take 1 tablet twice a day with normal water.
3.SKIN GLOW KADHA
This herbal decoction gently and deeply cleanses the skin. It makes your skin fair and bright. The decoction is composed of dalchini, giloy, tulsi, chirata, haldi, mahaguni, bahera, etc. Skin Glow Decoction reduces spots, marks, and blemishes. It contains saffron which reduces the Melanin pigment in the skin. This decoction is suitable for all skin types.
Recommended Dosage – Take 10 mL twice a daily with normal water.
4.TWAK CHURANA
This herbal powder is prepared from two herbs Manjistha (Rubia cordifolia) & Chopchini(Smilax malabarica) that in combination reduces uneven pigmentation. Manjishtha mainly helps in deep detoxification and blood purification. It can also be used for hand lotion to treat dry, cracked hands, or feet. This herbal powder is good for dry skin, rashes, acne. It has been used in psoriasis. Skin Glow powder removes toxins and impurities of blood. This powder helps to rejuvenate and promote the longevity. It helps to open the blocked sweat pores. This powder is used in infectious conditions like, eczema, pimples, and chronic skin disorders.
Recommended Dosage – Take 1 teaspoonful twice a day with normal water.
5.PANCHSAKAR CHURNA
Panchsakar Churna is an ayurvedic formulation that consists of five ingredients named as – Saindhav Lavana (Rock Salt), Swarnapatri (Cassia angustifolia), Shatapushpa (Anethum sowa), Shunti – (Zingiber officinale), Balaharitaki (Unripe fruits of Terminalia chebula). Panchsakar Churna is naturally detoxifying, thus it removes the toxins from the body. It relieves inflammation and
useful in all types of skin problems.The powder has an anti – inflammatory properties due to which it can reduces the swelling.
Recommended Dosage – Take 1 teaspoonful with lukewarm water at bedtime.
6.ORANGE FACE CREAM
Orange Face Cream makes your skin look beautiful, softer, and healthier for long duration. Oranges are rich in calcium, fibre and vitamin C which aid in skin exfoliation and help to dry out acne, improving the overall look of your skin. Orange face cream helps in drawing out all the impurities leaving a beautiful healthy glow. Natural oils present in Oranges help to moisturise skin.
Recommended Dosage – Gently apply on your face twice daily.
7.ALOE VERA GEL
Aloe Vera herb is well known for its medicinal properties and has multiple benefits in case of skin problems. The gel is made up of pure extract of aloe vera that has a mixture of rose petals in it. The gel has anti-inflammatory, anti-oxidant, anti-fungal, anti-bacterial properties and also provides a coolant effect to the skin. This gel provides good result in Acne or Pimples, Dry Skin, Hyper- Pigmentation, Provides natural glow to the skin.
Method of Application – Gently apply over the affected area of the skin.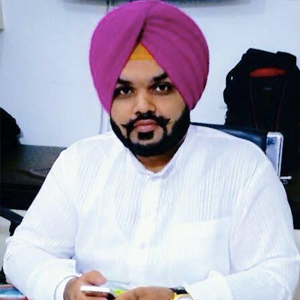 Vaidya Karanvir Singh is the younger Vaidya in Chandigarh Ayurved & Panchakarma Centre. He is the fourth generation in his family who is practicing as a general consultant in Ayurved & Panchakarma treatment at Chandigarh. In his practice, he had treated more than 1000 plus patients worldwide.
Article by Dr. Karanvir Singh (M.D in AYURVEDA, PANCHAKARMA FAGE) and reviewed by Vaidya Jagjit Singh (B.A.M.S)